Richard Gere isn't only an awesome actor who landed a number of iconic roles throughout his career, but he's also a heartthrob loved and adored by millions.
Speaking of his childhood, Gere describes it as "normal and all-American." During his young years, he was both into music and gymnastics, and says there's still a photo of him with a side horse in his high-school and he even took his son there once to see it.
Being in love with music, Gere even wrote some songs himself, and soon, he found himself getting a lead role in the rock musical Soon in New York.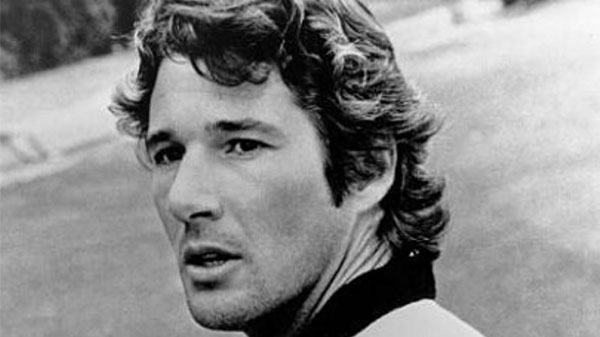 Shortly after that, he decided to try his luck in London where he played the role of Danny Zuko in the musical Grease. However, as the production was later set up in New York, Gere returned to the States. In the early 1970s, Gere found his place in Broadway and then did what many other actors have done, he turned to the big screen.
Throughout his rich career, Gere was part of some of the most awe-inspiring movies, including American Gigolo, which established him as a leading man and a sex symbol, An Officer and a Gentleman, and one of the greatest romcoms, Pretty Woman.
Speaking of Pretty Woman, Gere revealed that he was hesitating whether to accept the role, but it was Julia Roberts who convinced him to stare opposite her.
"To be honest, I didn't know if I was doing this movie yet. She's across the desk, we're getting to know each other, we're flirty-flirty, nice-nice," Gere told Smooth Radio in 2015.
"And [Marshall] calls up and it's kind of like, 'How's it going?' And I'm going, 'Yeah, yeah,' and she takes a piece of paper. She turns it around, and she pushes it to me. It said, 'Please say yes.' It was so sweet. And I was like [miming talking on the phone], 'I just said yes.'"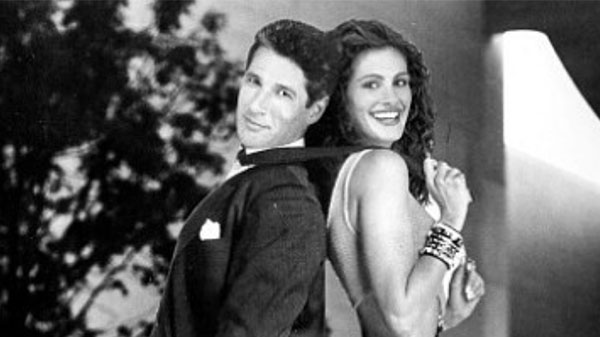 Richard Gere has been married three times. His first marriage, with Cindy Crawford, lasted for four years. In 2002, he married Carey Lowell, with whom he has son Homer James Jigme Gere, who is now 21 and resembles his famous father a lot.
In 2018, Gere tied the knot for the third time, this time with Alejandra Silva who is 33 years his junior. So how did the two meet?
According to people close to the couple, they first met when they were quite young as their parents were friends. But it took a lot of years for them to be re-introduced to each other again by a mutual friend.
The moment they reconnected was when they felt there was chemistry between them.
Silva grew up in Spain and is working as a human rights activist. She's also the founder of the non-profit initiative Beautiful Life Fund.
Speaking of her relationship with Gere, Silva told Hola! back in 2015: "Our karma was attracted the moment we saw each other. I'm not ignoring our age difference and what it means to be with a Hollywood star, but when there's such a strong karmic energy, the problems disappear.
"Love stories with a complicated beginning, where you have to overcome difficulties together, can bring you closer," she explained. "I'm sure I did [have some doubt] at some point. In the beginning, he was more convinced than me. But from very early on, we felt that we were destined to be together."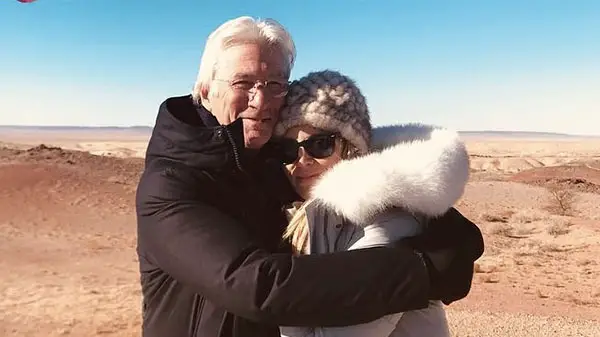 The two have two children together. Silva gave birth to their first son in 2019 and a year later they welcomed their second baby boy. She said that she's living a fairytale and loves her man, because as she says, what could be more beautiful and more romantic than a man who writes you songs every day.
Before moving to New York, Silva converted to Buddhism and says that decision changed her life forever.
"In this life it had to be like this. He has promised me at least 20 good years," she said on their age difference. "I have to confess that he has much more energy than me; he's much more active. I find it hard to keep up with him. He's not human! Everyone who sees you together says Richard's crazy about you.
"He knows I love him madly, " she added. "I think I bring him stability. Above all, it helped I wasn't an actress or a model. I never had any interest in that. What has united us the most is our desire to help other people who need it, our commitment to Buddhism and the Tibetan people. And he was able to see my unconditional commitment as a humanitarian, as a person, as a woman… It's the sweetest, most romantic dream I've ever had. That's why I've decided to stay in it!"
The actor is as happy and as fulfilled as his wife. He says she's his soulmate and admires her for being an incredible mother to their children.
When it comes to these two, age truly is just a number.