Dogs and humans go way back. These stunning creatures have proved to us over the years that they can be loyal like no one can.
Sheldon is a former American K9 explosives handler who had served in Afghanistan along with a German Shepherd named Django. The two weren't just partners, but best friends too. So when they had to separate, Sheldon was left heart-broken and promised his furry companion that they would meet again. He even told the dog how the two would end up living together one day.
Sheldon went home to South Africa while Django stayed in Afghanistan.
Once home, Sheldon started thinking of ways to reunite with Django. Sadly, it was easier said than done. It turned out that taking Django from Afghanistan was a lengthy and tedious process. But that never made Sheldon quit trying.
After more than two years of being separated, Sheldon and Django were about to see each other again.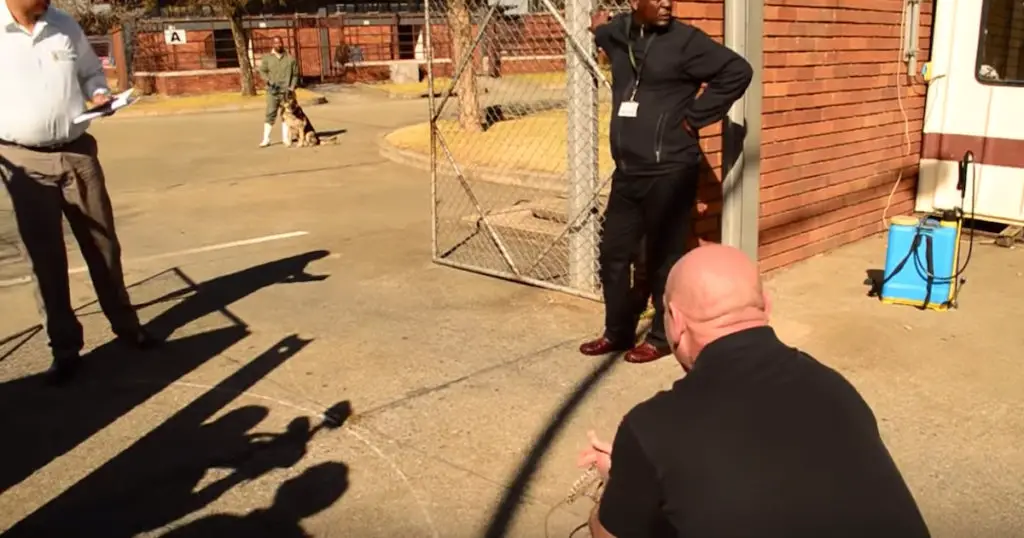 Once in Sheldon's home country, the sweet dog had to spend some time in quarantine in Kempton Park as part of a protocol. When Sheldon went to see him, he wasn't sure if Django would recognize him, but the moment the canine saw a familiar face, he was over the moon and couldn't stop wagging his tail.
The reunion between these two pals is beyond touching.
"I told you I was coming to get you. I told you, my boy," Sheldon could be heard saying as he can't stop kissing and hugging Django.
Today, Django is living the best life possible.
For more on this heartwarming story go to the video below and don't forget to SHARE it with your family and friends on Facebook!
Bored Daddy