Many times, when it comes to making decisions, we listen to our intuition. That gut feeling also tells us whether something bad is coming on our way.
Stephen Garofalo was on the job the day he could sense something wasn't right. He knows all the people he delivers mail to as he's been working as a mailman on the route in Wayne, New Jersey, for astounding 23 years.
Throughout his career as a delivery man, Stephen never experienced any inconveniences, neither he stumbled upon certain incidents or unusual situations. But that was all about to change when he spotted a two-year-old toddler wandering around the yard. What Stephen found concerning was the fact the child was all alone, unattended, and had a sad expression on his face.
When Stephen approached closer and asked the boy where his mother was, the little one pointed towards the house. After hearing that, the mailman felt like he should enter and make sure everything was alright. Once he was inside the place, he could see the boy's mother hunching over a stroller, unconscious.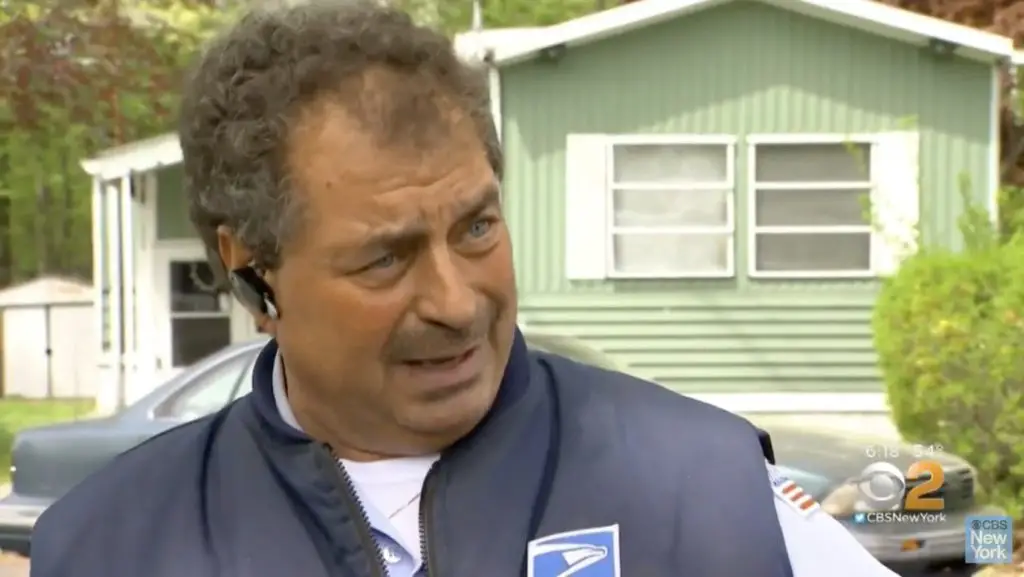 The woman had bad reaction to her medication and was just lying there unresponsive. Stephen immediately called 911 and asked for help. He stayed with her and her son until the paramedics arrived. A life was saved that day because of Stephen's courage and kindness.
He later got a recognition from the United States Patrol Service for his action; he was presented with the Life Saving Award.
We believe what he did is really special. He didn't think twice before offering help. He could have just ignored the boy, but he opted to care.
Take a look at the whole story in the video below.