A person named Demafelix shared a heartbreaking story about Buboy, the dog that refused to let go of the person who fed him and gave him love. 
Buboy was spotted standing in front of the faculty office at Mabalacat City College in Pampanga, Philippines. He even tried scratching the door, obviously trying to get the so much anticipated belly rubs from his favorite human. The staff at the faculty described this as the most touching scene they've ever witnessed because they knew the person Buboy was looking for will never arrive.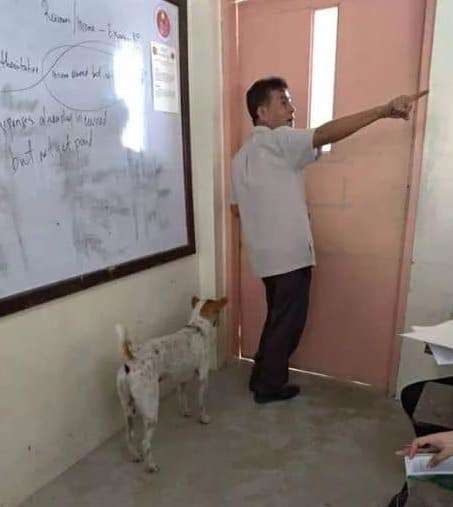 Marcelo, the professor who took care of the stray pup passed away. He was described by his colleagues as a kind-hearted man who offered help to everyone in need and would often stop by at the faculty even if he didn't have lessons only to feed Buboy. 
"[He] considered you family," Demafelix wrote in a Facebook post. "When he has no classes, sir will go to school to look at you and give you food."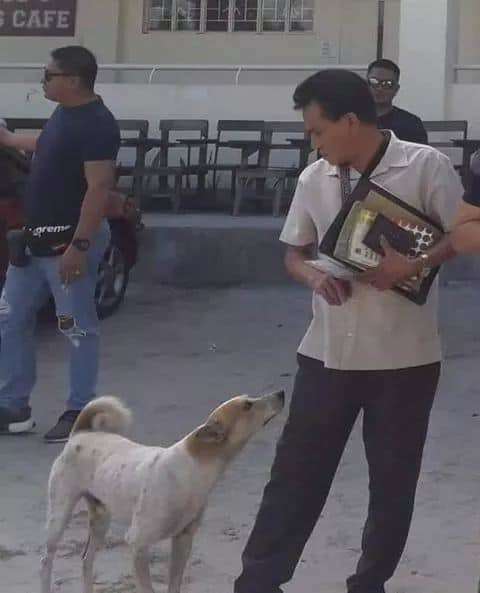 "You can't express all the pain because you don't know what happened," Demafelix added "Suddenly he didn't go to school but still you are waiting outside the faculty [room] where you are always waiting for him, you are always waiting for his arrival."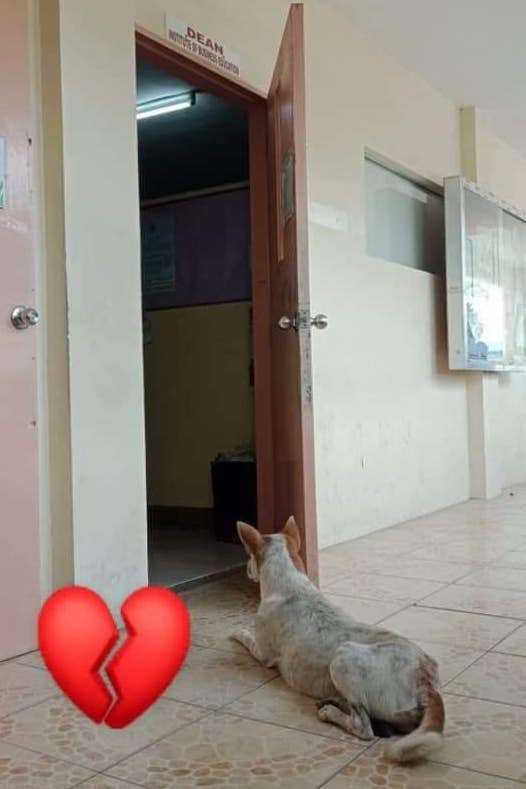 Knowing how much the professor cared for the dog who was now confused and left wondering where his friend was, Demafelix decided to take Buboy to Marcelo's wake and let him say the final goodbye.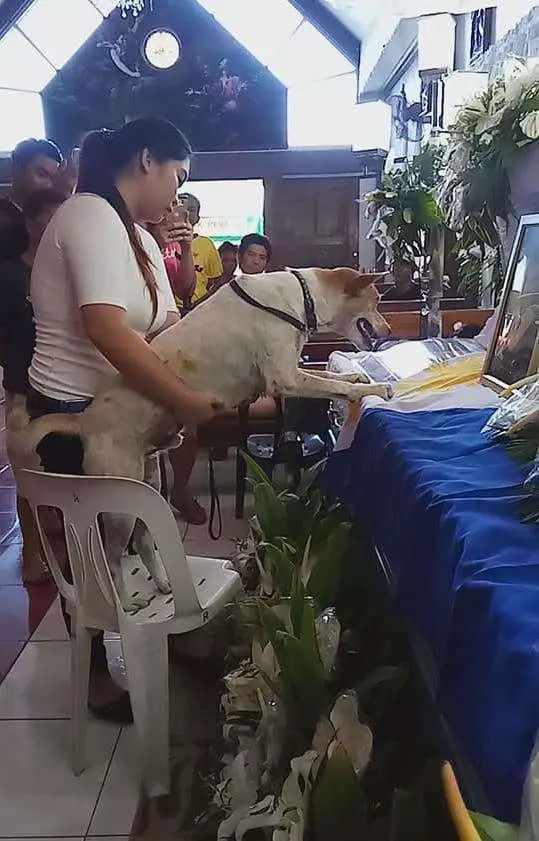 Buboy was now at ease that he could see his human once again and everyone got emotional when they realized the loving creature refused to leave the coffin's side.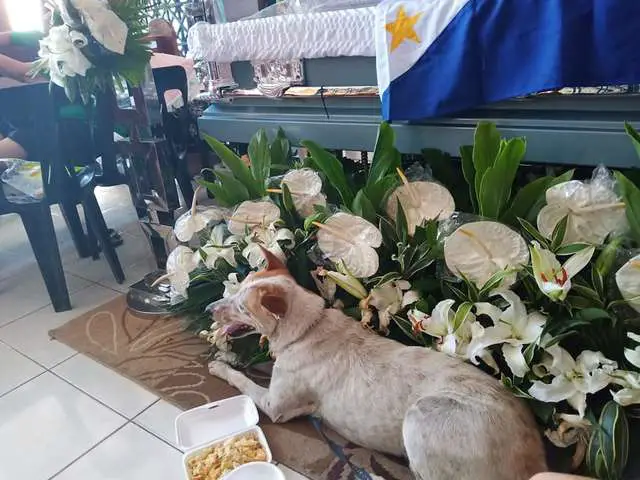 The school and the rest of the professors are now taking care of Buboy and make sure he is well fed and given the love he deserves. They do it as a tribute to Marcelo.