Born on April 14, 1932, to a father who worked as a coal miner in the coal-mining hills of Kentucky, Loretta Lynn was the eldest of eight children. Her life wasn't an easy one during her childhood because her parents had a hard time making ends meet and providing for the family.
Lynn, however, rose to fame during her late twenties, and over time, she became one of the most famous and most prominent female country musicians with a career spanning six decades. Lynn has released 50 studio albums, and today, at the age of 89, she's still producing music and performs in front of audience.
At the age of 15, Lynn met the man who would become her husband. The two stayed together for 48 year, until his passing in 1996. One would assume that her marriage was a picture-perfect one, but's that's far from the truth.
Over the course of the years, Lynn suffered numerous heartbreaks because of her husband Oliver Vanetta "Doolittle" Lynn. According to her memoir Still Woman Enough, Doo was a huge womanizer who cheated on her whenever possible. He was also a heavy alcoholic, which made him violent very often. Lynn shared details of their stormy relationship and their passionate reconciliations.
"Every time Doo smacked me, he got smacked twice," Lynn told Fabiosa. During one fight, she emptied a skillet of creamed corn over her husband's head. Another time she struck him: "I heard teeth hittin' the floor and thought, 'Ooh, I'm dead. He not gonna put up with this.' But he laughed."
Asked why she never put a stop to her turbulent marriage, the singer said: "I put up with it because of six kids," as reported by CBS News.
Lynn always credited Doo for her successful career, saying he believed in her more than anyone else and encouraged her to start singing although she was way too shy to perform in front of people at the beginning. She even recalled how Doo bought her her first guitar for $17.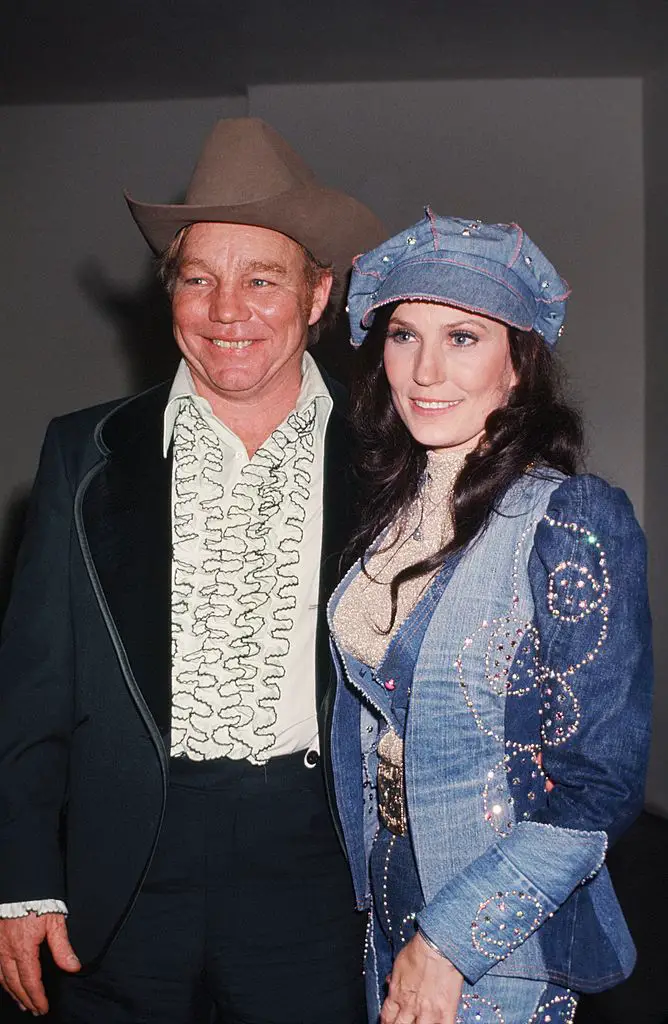 "I married Doo when I wasn't but a child, and he was my life from that day on. But as important as my youth and upbringing was, there's something else that made me stick to Doo. He thought I was something special, more special than anyone else in the world, and never let me forget it. That belief would be hard to shove out the door. Doo was my security, my safety net," she wrote in one of her biographies.
"And just remember, I'm explainin', not excusin'… Doo was a good man and a hard worker. But he was an alcoholic, and it affected our marriage all the way through."
Each time she was going through rough times during her life, she managed to channel the pain and feelings into her music.
"If you can't fight for your man, he's not worth having," she shared with Times.
After his passing, she was heartbroken despite the numerous affairs and all the fights. "Three days after my husband died, I left Hurricane Mills and come to Nashville," she shared with Nashville Scene in 2000. "After bein' here awhile, I said to a friend of mine, 'It seems like I been here a couple months already.' And she said, 'You been here a year.'"
Lynn is now focused on her six children, her three grandchildren, and her career.