Nowadays, it seems like people are way too busy to hang out and socialize as often as they did in the past. Life's pace increases and we barely take the time to enjoy the little things in life, so when we stumble upon at something miraculous as the flash mob in this video, we understand that we are missing a lot.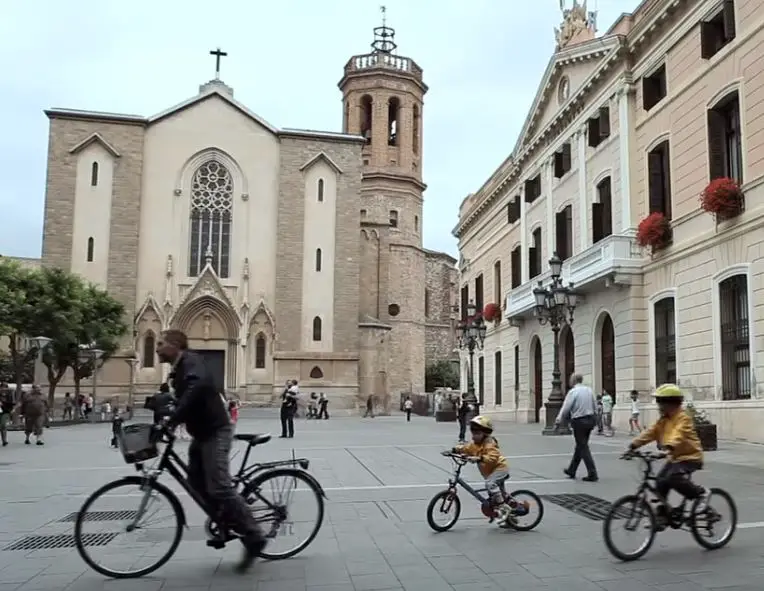 It all starts with a man wearing a tax and playing his instrument in the center of Sabadell, Spain.
People are gathered around him and enjoy the pleasant sound he produces while there is a hat on the ground for the tips to be dropped in.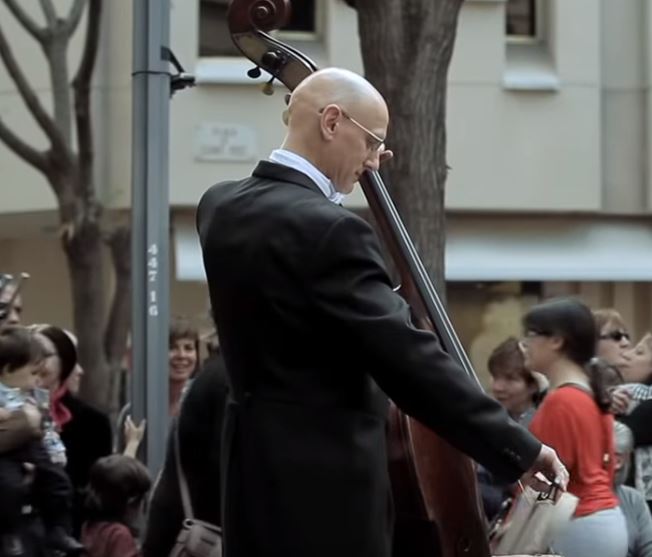 As everyone was looking at this musician in awe, it was a little girl who approached to put some money in his hat, not knowing her act will trigger an incredible public performance that will steal the hearts of millions of people worldwide.
Once she put her money, she stood right in front of the man and couldn't take her eyes off of him as he played Beethoven's "Ode to Joy." But then, a woman, carrying her own instrument joined the musician.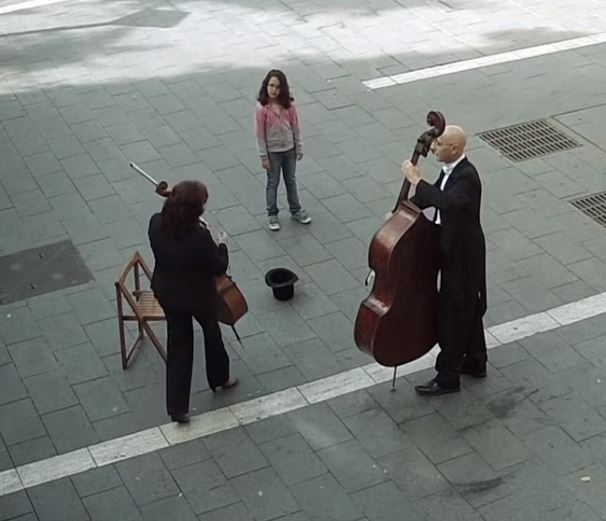 To everyone's surprise, more and more musicians started appearing and adding to the incredible experience. Around 100 performers took part in the flash mob that touched heartstrings that day at the plaza.
People were mesmerized and glad to be witnessing such incredible concert happening right before their eyes. Organized by Banco Sabadell, a bank in Spain, to celebrate their 130th anniversary, the flash mob joined together professional musicians from the Lieder, Amics de l'Òpera, Vallès Symphony Orchestra, and Coral Belles Arts choirs.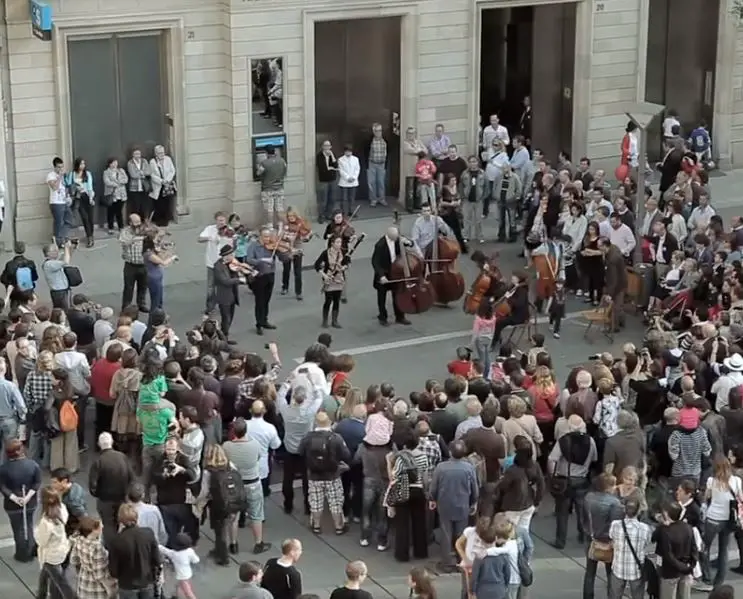 This one-in-a-lifetime experience got even better when a choir of voices started singing the lyrics of this incredible Beethoven's symphony. As people sang along many young kids couldn't contain their joy and began dancing.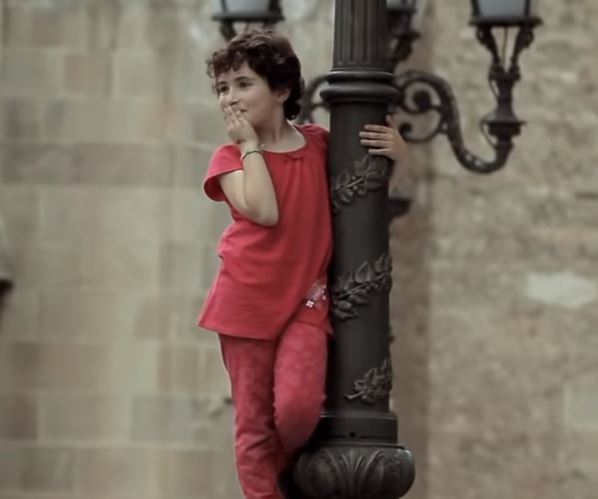 At one moment, the orchestra got quiet and passersby and the public believed the performance came to an end, but then the conductor directed the musicians to play even louder than before. To everyone's delight, this awesome show was still not over.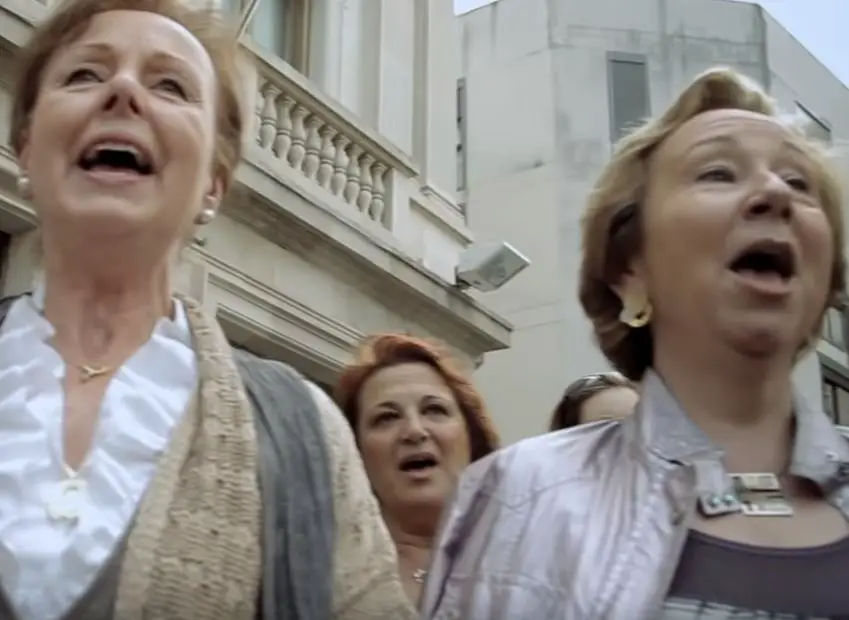 The video of the flash mob that warmed our hearts was later shared on YouTube by Banco Sabadell and to this day, it has been seen more than 81 million times. Once you see it yourself, you'll understand why.
People wished they were there to see it in person and shared how they felt watching it.
"I would give anything to have witnessed this in person. The joy in the young and old is priceless," one person wrote.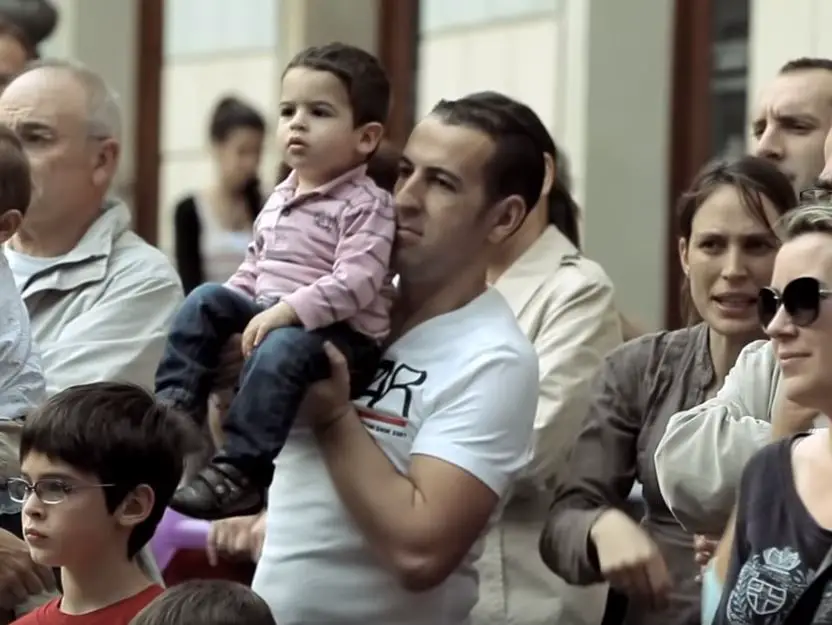 "I don't care how many times I see this video, or how many times I hear this glorious music, it always brings tears of joy to my face and pure joy in my heart. Just glorious, divine, perfect music!"
Music really has the power to join people together.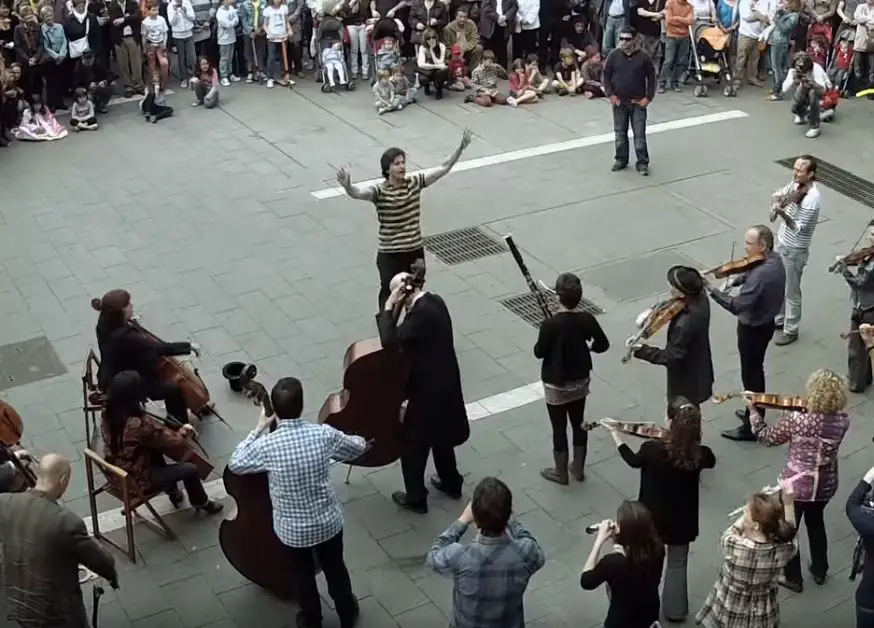 You definitely don't want to miss this. "I feel human again every time I watch this," one woman wrote, and we share her feelings. Take a look at it in the video below.