Kids and animals are the most loved creatures on Earth, and when they get together, well, there's nothing cuter, really.
The good thing about children being around animals while they grow up is that they learn responsibility, and this isn't only true for cats and dogs.
A sweet little boy named Asher went to a petting zoo with his parents. The day was a lovely one and he got to meet different creatures, each one stealing his attention and awakening his curiosity just equally.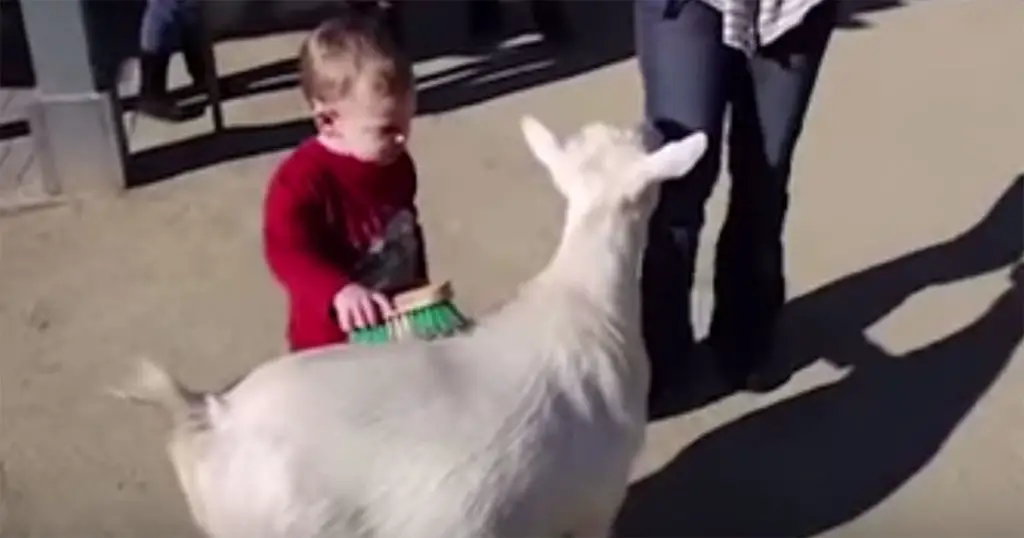 However, when he approached the goat, he got to experience something very "unusual" and we are so glad it was caught on tape. Namely, as Asher was petting the goat, she farted so loudly that he jumped and screamed. It sure felt like a "dreadful" experience for the boy, but at least he will have a memory to laugh at when he gets older.
The video was shared on Facebook and gathered the attention of thousands of people. It has over 90,000 comments, mainly of people tagging those in their lives who fart as loud as this goat. Hilarious, indeed.