4th of July commemorates the Declaration of Independence of the United States which was signed on that day back in 1775. It is a very special day for every American out there and is celebrated with parades, concerts, barbecues, family gatherings, and fireworks. However, no matter how much we enjoy this occasion, we often forget the impact fireworks can have on animals.
When they hear the loud noise, animals, especially dogs, get scared because they feel threatened. As a result, more of them tend to hide, or they either run away.
Sadly, that was the case with one family dog named Ethyl who was terrified by the fireworks on this 4th of July and ran away from home. The thing is that she had never left the house alone before, so her owners were worrying for her safety.
Days later, a woman named Shakira Sias, her brother, and her sister-in-law were hesitating whether to go kayaking. Eventually, they decided to take the trip to the lake, and that decision turned life-saving. As they were enjoying the day, they noticed a trembling dog. "Thankfully, we did because not even 20 minutes into our trip there was a brush pile and I had just looked up and into the river bank and I had seen a white outline and it was Ethyl's face," Sias told KYOU News.
In an attempt to get to the visibly dehydrated 10-year-old boxer, Sias' sister in-law, Jessica Rose, and her husband fought against the current.
Ethyl also had a limb and everyone was aware that if hadn't been for them, the poor creature would have probably starved to death. Luckily, that didn't happen as the rescue mission was a huge success.
"If she had tried to get down further to get a drink from the river she would not have been able to get back up. She would've been swept away in the brush pile and drowned," Sias said.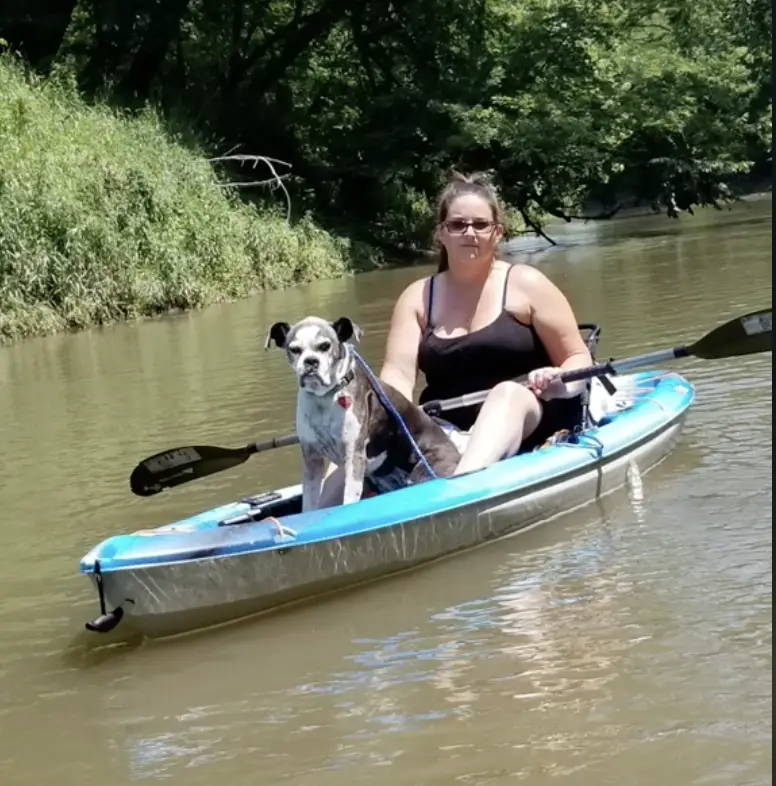 After four hours of floating, Rose was able to get out of the kayak with Ethyl. Luckily, the dog had a collar so they were able to track the owners easily.
Ethyl's parents were over the moon when they saw their loving pet. She was found around five miles from home, on the bank of Iowa's Chariton River.
Speaking to KYOU, Ethyl's mom, Kim Hindley, said: "Sunday night is when we got home and she was gone and we went looking all over for her yelling until about 2 AM in the morning and she didn't come back, so I knew she went further than up the hill."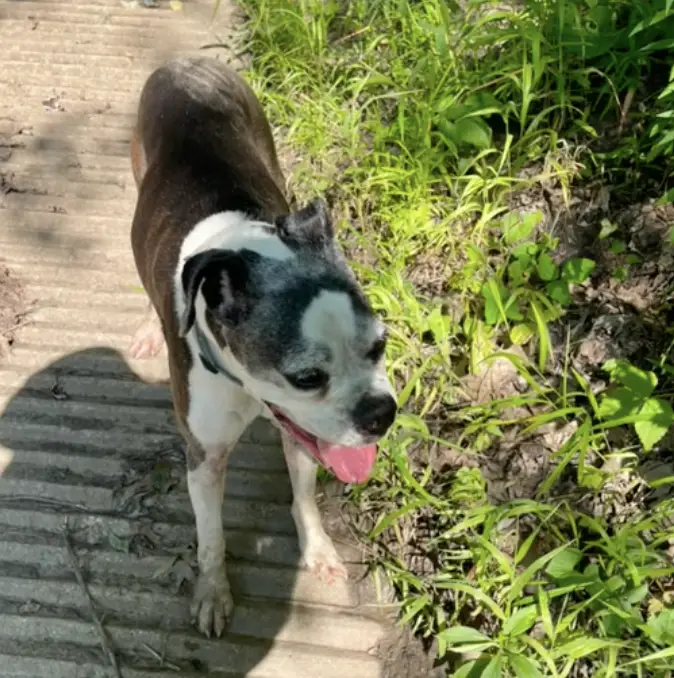 Ethyl is now doing fine and her parents say they will make sure they keep a close eye on her in case of fireworks.
The TikTok video of Ethyl's rescue went viral in no time and everyone praised these incredible people for saving her life. You can take a look at it below.