Over the years, actress Julia Roberts have been involved in a few relationships with celebrity men, but it wasn't until 2002 that she met the love of her life. Her relationship with her now-husband Daniel Moder has been a complicated one from the start. In fact, the two had a fair share of drama until they got where they are today.
When they first met in 2000 on the set of The Mexican, Moder was married to then-wife Vera Steimberg. Rumors were that his first marriage broke down because of the Runaway Bride star although she claimed she wasn't the reason why Moder and Steimberg divorced.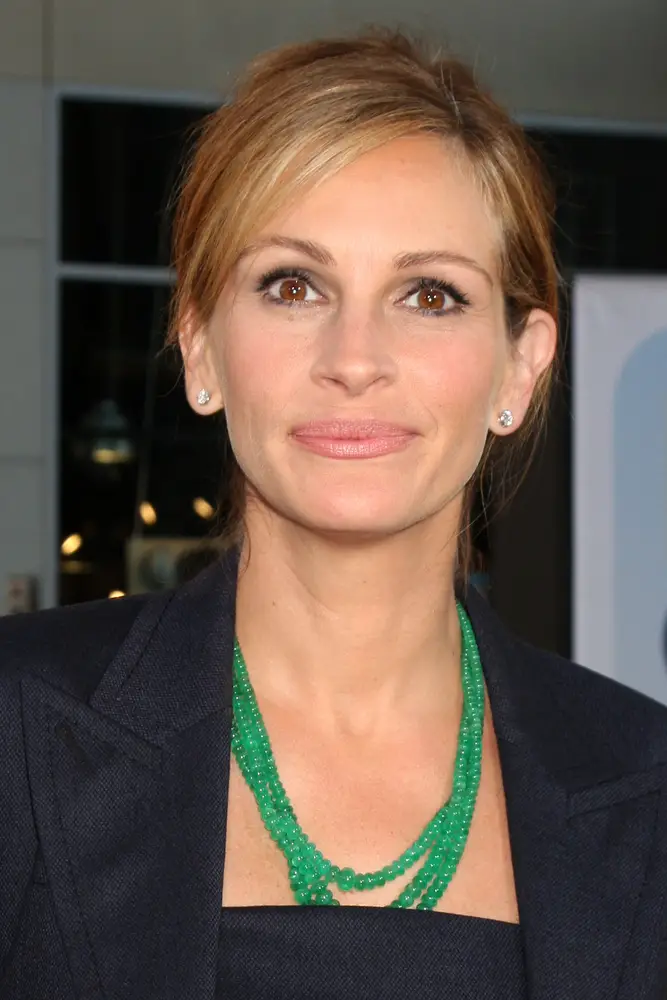 Before tying the knot with Moder, with whom she shared three children, twins Phinnaeus and Hazel and a son Henry, Roberts was romantically involved with actors Dylan McDermott, Matthew Perry, Jason Patric and Liam Neeson. She was briefly engaged to actor Kiefer Sutherland, but the two split mere days before they were supposed to say 'I do.' Roberts then married country singer Lyle Lovett and their marriage lasted for two years, from 1993 to 1995. At the time she met Moder, Roberts was said to have dated actor Benjamin Bratt.
Today, 20 years after tying the knot, Roberts and Moder are as in love as day one.
Roberts is known as someone who tends to keep her personal life private, yet, back in 2018, she opened up about her marriage when speaking to Gwyneth Paltrow on the GOOP podcast. "I think that first kind of real 'seismic shift' was meeting Danny, getting married to Danny… that was the first 'my life will never be the same' in the most incredible, indescribable way," she said.
She then added: "He truly, to this day, to this minute is just my favorite human … I'm more interested in what he has to say or his point of view just (more) than anybody. Really, we're so lucky in that way. We just really, really like each other and we just enjoy each other's company."
Further, she said that their love for one another only gets deeper with each passing day and added that marriage is a gamble. "… you're young and you fall in love and go, 'Yeah, we're going to get married and we're going to build a house and will have kids,' and all these things that we all kind of dream of, but you don't know if you're going to like the same couch and you don't know if he is going to want to get patterned towels."
"You just don't know these things until you are right there doing it and we are so fortunate that there is some kind of some explicable harmony to the way we do thing," the actress said. "He's the best decision I've ever made," she gushed.
A source close to the couple said in 2020, "[Roberts and Moder] truly feel like soulmates. The chemistry between them is crucial. After all this time, Julia still finds Danny incredibly sexy, and he adores her still. The couple is 'committed to staying together for the long haul, whatever it takes.'"
We are glad Julia Roberts found her soulmate. We only wish her the best.
Please SHARE this article with your family and friends on Facebook.
Bored Daddy
Love and Peace