John Wayne was an exceptional actor with a remarkable career in the film industry. Even today, years after his passing, he remains a true Hollywood icon adored by millions.
Wayne was born Marion Morrison on May 26, 1907, in Winterset, Iowa. His original name remained an important part of his personality throughout his life because he believed that being Marion Morrison and being John Wayne meant being two different people in one body.
Growing up, Wayne was called Duke by his family, after the family dog that he loved to the core.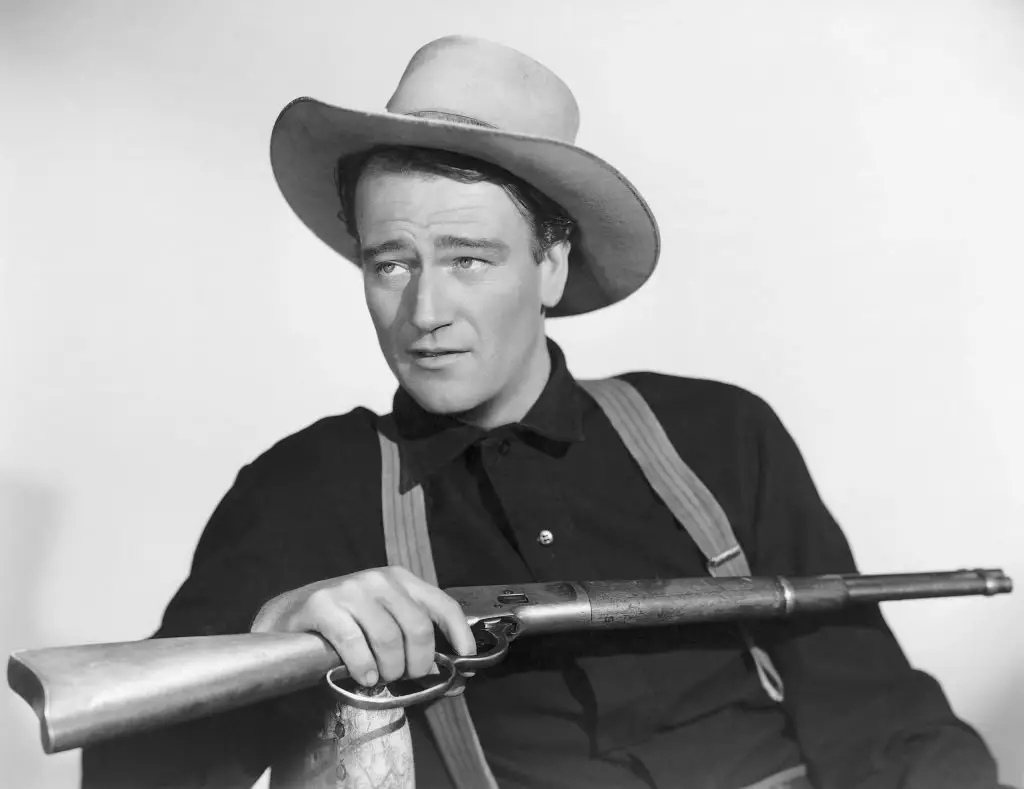 When Wayne turned 10, his family moved to Glendale, California, where his father started working as a pharmacist. This change affected Wayne a great deal and for most part, it helped shape him into the man he grew up to be.
John enrolled at Glendale High School, where he first discovered his passion for acting. In fact, he was a child of many talents and excelled in all his school subjects, as well as sports, particularly football, and the theater. Additionally, he was the school newspaper's editor-in-chief, ran the debate team, and participated in the dance committee and drama clubs.
His achievements as a football team's captain of his school led to a football scholarship to the University of Southern California. However, the family still needed to pay money for his education, something they couldn't afford at the time, so Wayne started working instead.
This decision would later turn a serendipitous one because it helped him with his acting career in a way young Wayne never imagined.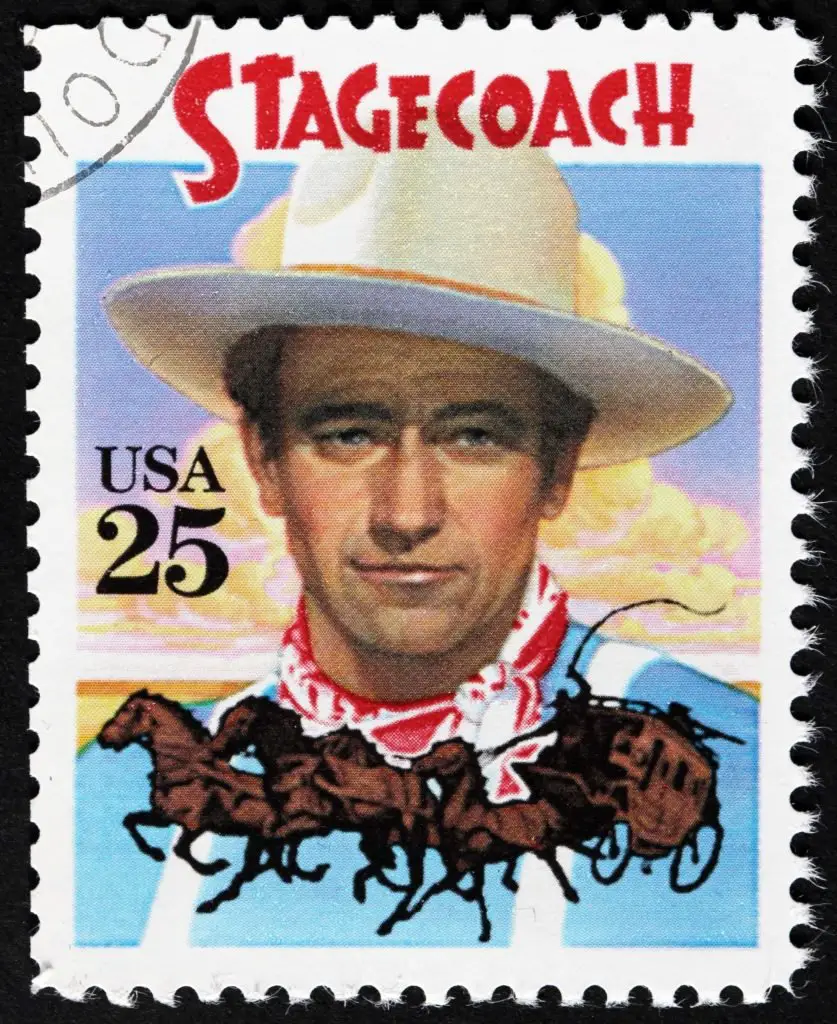 As he got a job as a prop man at a local theater, Wayne got to meet some influential people in the business who saw his acting potential, among which John Ford, who taught him a lot about acting.
"I was a carpenter, I was a juicer. I rigged lights, I helped build sets. Carried props. Hauled furniture. I got to know the nuts and bolts of making pictures," Wayne said, as quoted in Scott Eyman's biography, John Wayne: The Life and Legend.
Over a period of time, Wayne landed his first gig, that in the 1930 film The Big Trail, directed by Raoul Walsh. It was then, that he changed his name to John Wayne. According to Eyman, "Back then the studios didn't like ethnic names, they wanted names that sounded kind of classical.
"Winfield Sheehan, who ran Fox Studios, was a big fan of 'Mad Anthony' Wayne, the Revolutionary War general — that's where the 'Wayne' came from, and 'John' just sort of came up in conversations because it seemed to fit with 'Wayne': 'John Wayne.' It had a nice symmetry to it."
Besides his remarkable career, Wayne was also a devoted father to seven children whom he had with two of his three wives. With his first wife, Josephine Wayne, whom he married in 1933, Wayne had four children. The couple called it quits after 12 years.
He married his second wife, Esperanza Baur, a year later and they stayed together for 8 years.
His third wife, with whom Wayne stayed until his passing, Peruvian actress Pilar Pallet, was the mother of his three other children.
Unlike many celebs, Wayne made sure he spent quality time with his children. He was a devoted and a loving father.
"My dad was one of these people whose presence was show-stopping. He could walk into a room and everything would come to a standstill. By the same token, in five minutes he could just charm you into being totally relaxed and comfortable. Being charming and easygoing came naturally to him;" his son Patrick said during a 2017 interview with Jeremy Roberts.
"They knew who I was and who my dad was. My dad, in a sense, was also growing and becoming and more important," he recalled. "More and more well known. It was happening to all of us in my close circle of friends."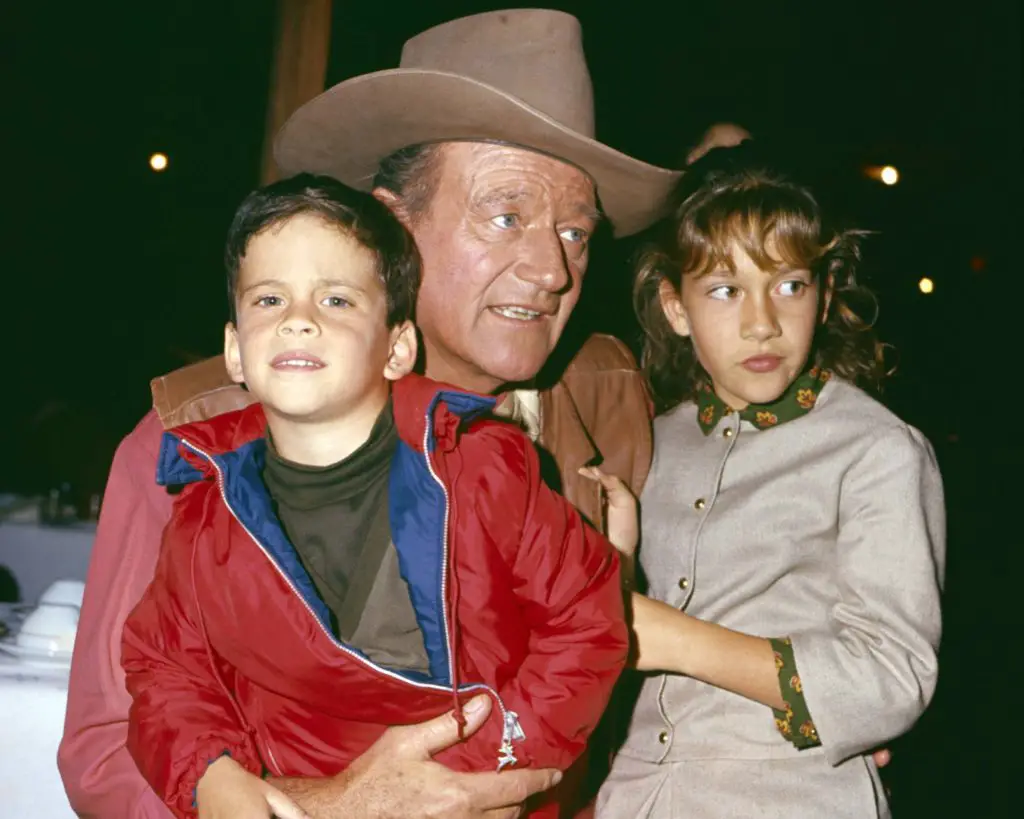 At the peak of his career, Wayne was diagnosed with lung cancer. After the numerous treatments, he felt better. Doctors removed one of his lungs and some of his ribs, after which he returned to the big screen with his final movie, The Shootist. In the years after its release, Wayne's health declined. The cancer returned and his body was too weak to endure chemo treatments.
"In [The Shootist], he was dying of cancer, and that was extremely unnerving," Wayne's daughter, Aissa, wrote in the book John Wayne: My Father.
"If not quite a family curse, for us the specter of cancer had never entirely faded. By the time of The Shootist, the disease had killed my Uncle Bob, and I'd lived ever since with the fear that cancer would come again for my dad. Though his cancer would not be diagnosed for two more years, when he made The Shootist I think my father had similar apprehensions."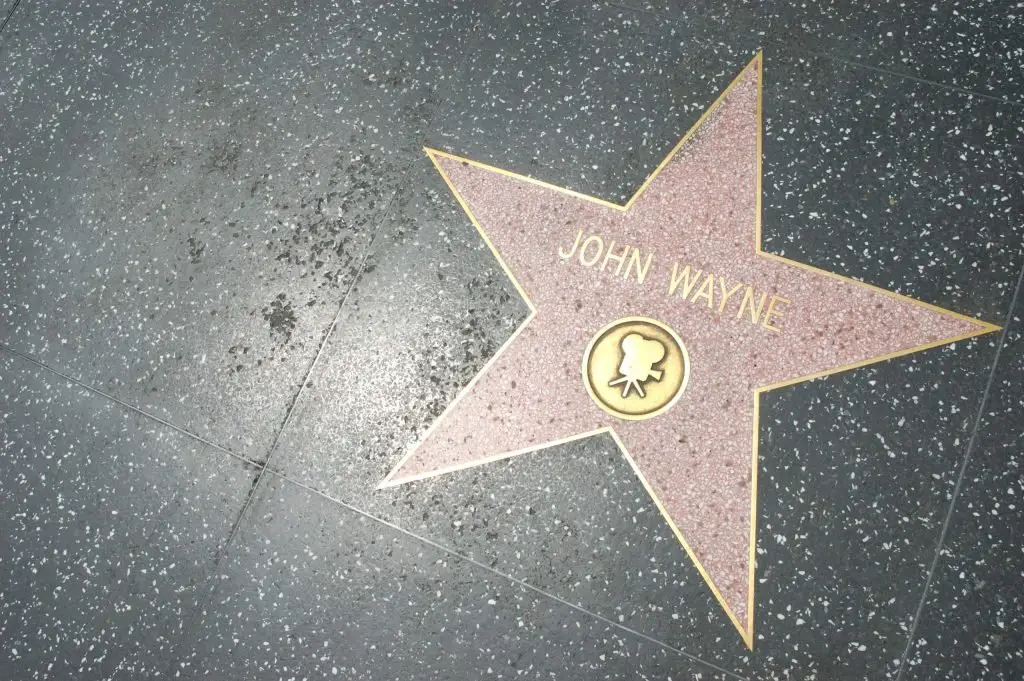 Great John Wayne passed away on June 11, 1979, at UCLA Medical Center in Los Angeles, California, with his family by his side. His daughter Alissa held his hand and asked him if he knew who she was, as Wayne went in and out of consciousness during his last days. His reply was, "Of course, I know who you are. You're my girl. I love you."
He was buried at the Pacific View Memorial Park Cemetery in Newport Beach, California. His grave's location was a mystery for over 2 decades and his grave was unmarked for that many years as guards locked fans out of his funeral service, and his farewell ceremony remained a private affair.
Please SHARE this story with your family and friends on Facebook to honor John Wayne's work.
Bored Daddy
Love and Peace