When thinking of the 70s, it's simply impossible not to recall those youthful days when dancing was all we needed, and all we did. It really was a thrilling time to be alive in America. Among the disco music, and the long hair trends, there was the leather jacket and the smoking hot Danny Zuko, who was every girl's fantasy.
The movie "Grease" remains one of the symbols of that time. It tells the love story of Danny and Sandy, who met during the summer of 1958, but Sandy had to return to Australia. They said goodbye with a promise to see each other again.
One day, during a football game, the Pink Ladies surprised Danny with a new student, his girlfriend Sandy.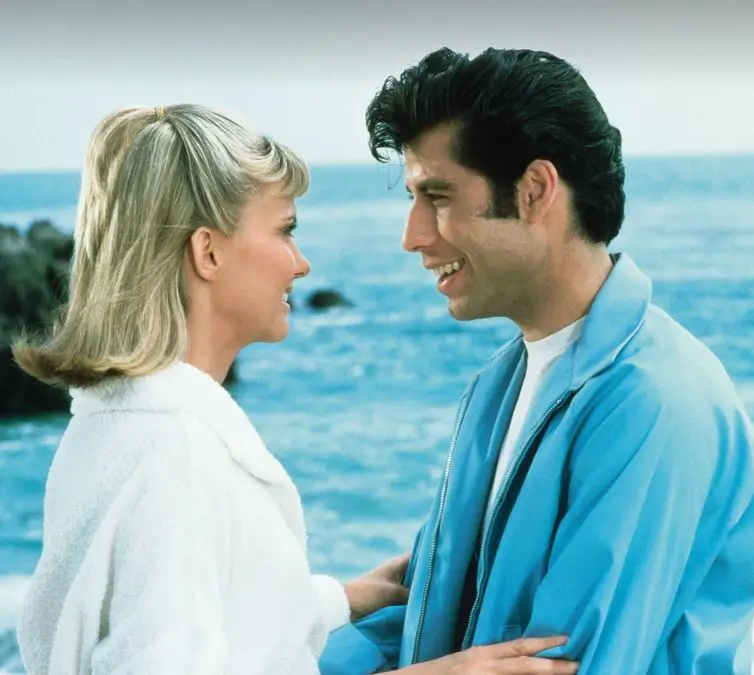 Wow, it was a scene many of us will never forget. Two lovebirds standing in front of each other. And just when we thought it was the most romantic thing ever, Danny's friends, The T-Birds make fun of him for being in love, which turns him into 'impossible to get' with 'too cool for you' attitude.
Believe it or not, that's when we started hating all men, because what Danny and Sandy had, was something we all wished to experience. Their impact on the youth of that time was so huge that many of them copied the dancing moves from the movie. The singing and dancing featured in "Grease", along with the mooning mishap, the car races, the prom, were part of the period that helped shape the American culture.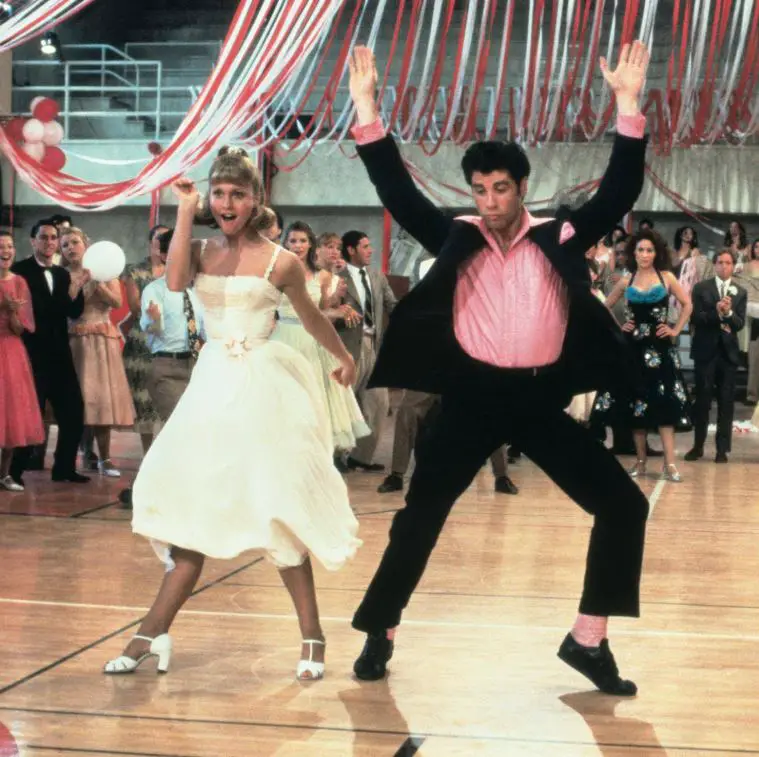 What added to the amazing dancing choreography of the movie was a move known as 'the four corners' which was originally introduced by John Travolta, who played the role of handsome Danny Zuko. The choreographer believed the scene of Sandy, played by Olivia Newton-John, hopping off the fun house at the school carnival to join Danny on the ground, should have been accompanied by unique motion, and that's how it became the most famous dance move of the 70s.
Now, 40 years after Grease first premiered, John appeared on The Tonight Show Starring Jimmy Fallon who told John how his nephew and niece enjoy the choreography even after so much time.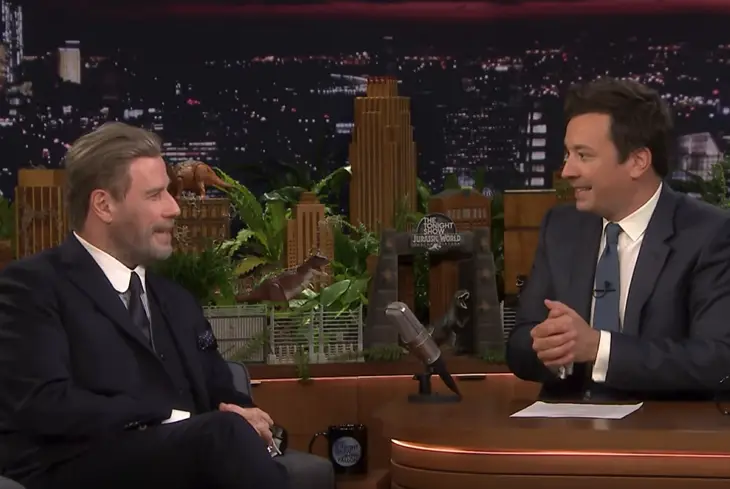 What happened next is sort of amazing. We got to see the famous move performed by Travolta himself. The host even joined John on the stage and it's exciting to watch.
The audience, especially the ladies, went crazy when the two started moving their hips on "You're the One That I Want."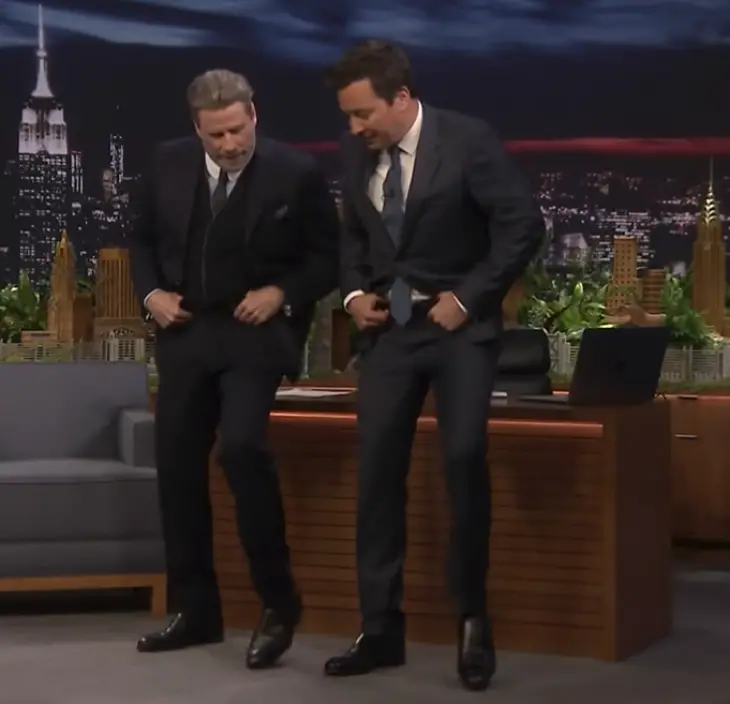 Take a look at the interview and the dancing in the video. If you enjoy it, share it with friends.