When Isaiah Acosta was born on October 31, 1999, both doctors and his parents were shocked to say the least. His appearance was quite different than that of other babies. Believe it or not, Isaiah was born without a jaw. On top of that, he was born prematurely and was left without oxygen for around 15 minutes.
Doctors asked his parents whether they wanted to give their son a fighting chance or not. They were convinced Isaiah wouldn't survive, but his mom and dad knew their baby boy was a fighter and begged doctors to save him. They agreed, but told the family their son wouldn't be able to walk or speak. In fact, they said Isaiah would spend his life bed-bound.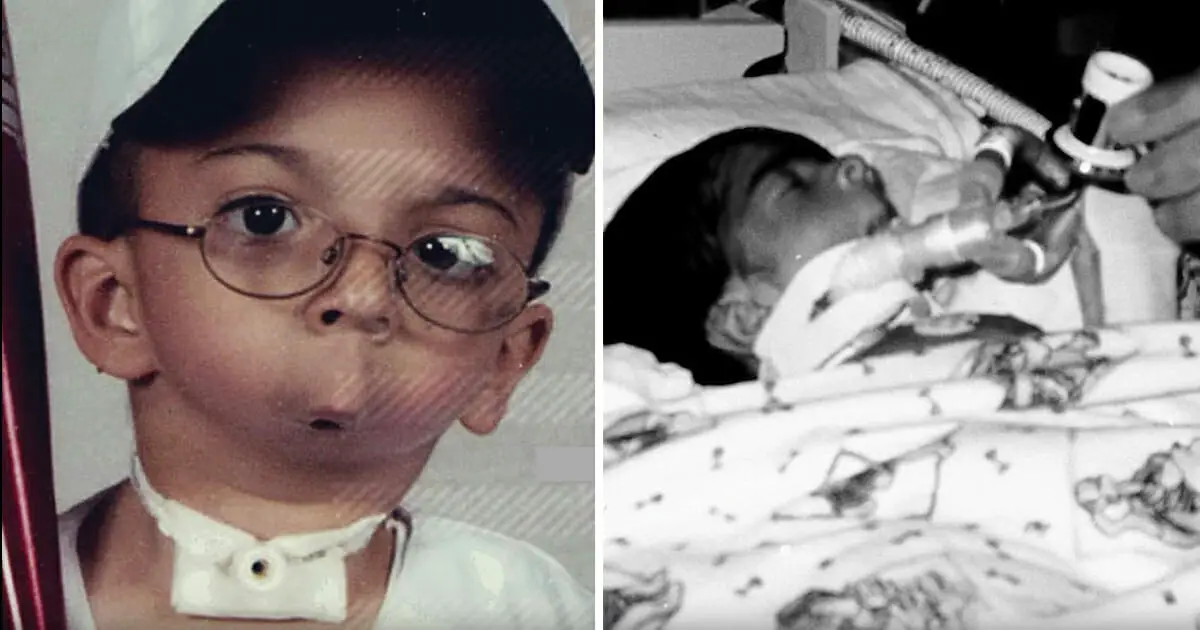 Although he's not able to speak, Isaiah lives pretty fulfilling life. He still uses a tube to breath and has never tasted food. Instead, he's fed through a feeding tube on his belly six times a day. Despite everything, Isaiah, who is 22 years today, graduated from high-school and even became the first mute rapper the world has ever heard of.
In a documentary about her son's life, Isaiah's mother, Tarah, said: "Everything in his body is a mirror image flipped backwards. His stomach, his heart, I mean everything."
One of Isaiah's high-school teachers, Chris, said in the documentary which aired in 2017: "Isaiah comes to school every day energetic and ready to interact, he wraps his community together, people want to know his story, they want to be around him."
Because he can't breath through his nose or mouth, Isaiah gets sick more often than others, especially during the cold Arizona winters.
One of Isaiah's greatest passions in life is music. Although he's not able to sing with his own voice, he still makes music and writes lyrics. Thanks to rapper Tikey "Trap House" Patterson, who voiced Isaiah's first rap, this young man got to "sing."
Isaiah's life story is as miraculous as it is inspirational and fascinating. He is very active on the social media where he has a huge number of followers.
In 2022, he shared on Instagram that he had undergone a nose procedure which would hopefully allow him to start breathing through his nose.
This young man has overcome a number of obstacles during his life and he's proving doctors wrong with each passing day.
If you want to learn more about his life go to the video below.