The love story of host and comedian Jon Stewart and his wife of 21 years, Tracey McShane, resembles a fairy-tale.
Jon Stewart was born Jonathan Stuart Leibowitz on November 28, 1962 in New York City.
When he was 12, his parents divorced and he had a hard time accepting the reality. Stewart earned a degree in psychology but decided to try himself in the showbiz instead. During his youth, he worked different jobs, including starring in a puppet show about disabled New Jersey public-school children.
"I was a little lost from the age of eighteen to twenty-four," Jon Stewart told the New Yorker. "I had my midlife crisis early. In 1986, I was living in Hamilton, New Jersey, working for the state and bartending and playing on a landscape company's softball team. I started thinking, This is it for the next seventy years? So I told my mom I was going to New York to do comedy. I never discussed it with the—what's the other one called?—dad."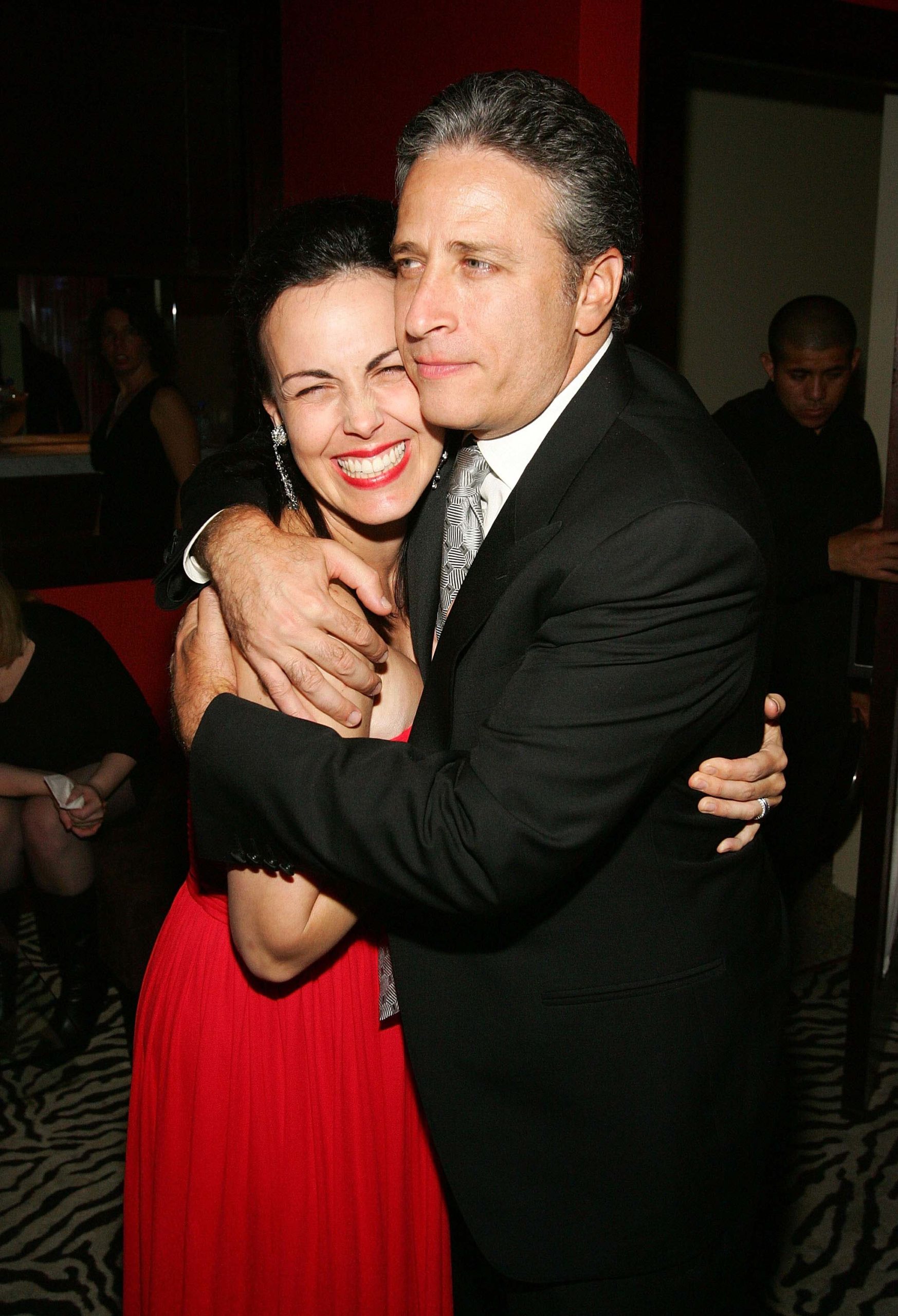 Although he was inexperienced in the field, Stewart knew he could make a career by making people laugh. Luckily, he was given the chance to perform at The Bitter End, a legendary club where the likes of Stevie Wonder, Bob Dylan, Woody Allen, and Curtis Mayfield once performed.
On the second night there, Stewart decided to perform under his new name after the host failed to pronounce his birth name right.
"The host's hesitation at trying to pronounce my name the first night bothered me," Stewart told the New Yorker. "There was slight leftover resentment at the taunting. You don't want a tauntable handle in show business. And some leftover resentment at my family."
"But I didn't really change my name—I just shortened it," he added. I didn't want to go as far as making it Dirk Cloud or Poopy Joe, the Rodeo Clown."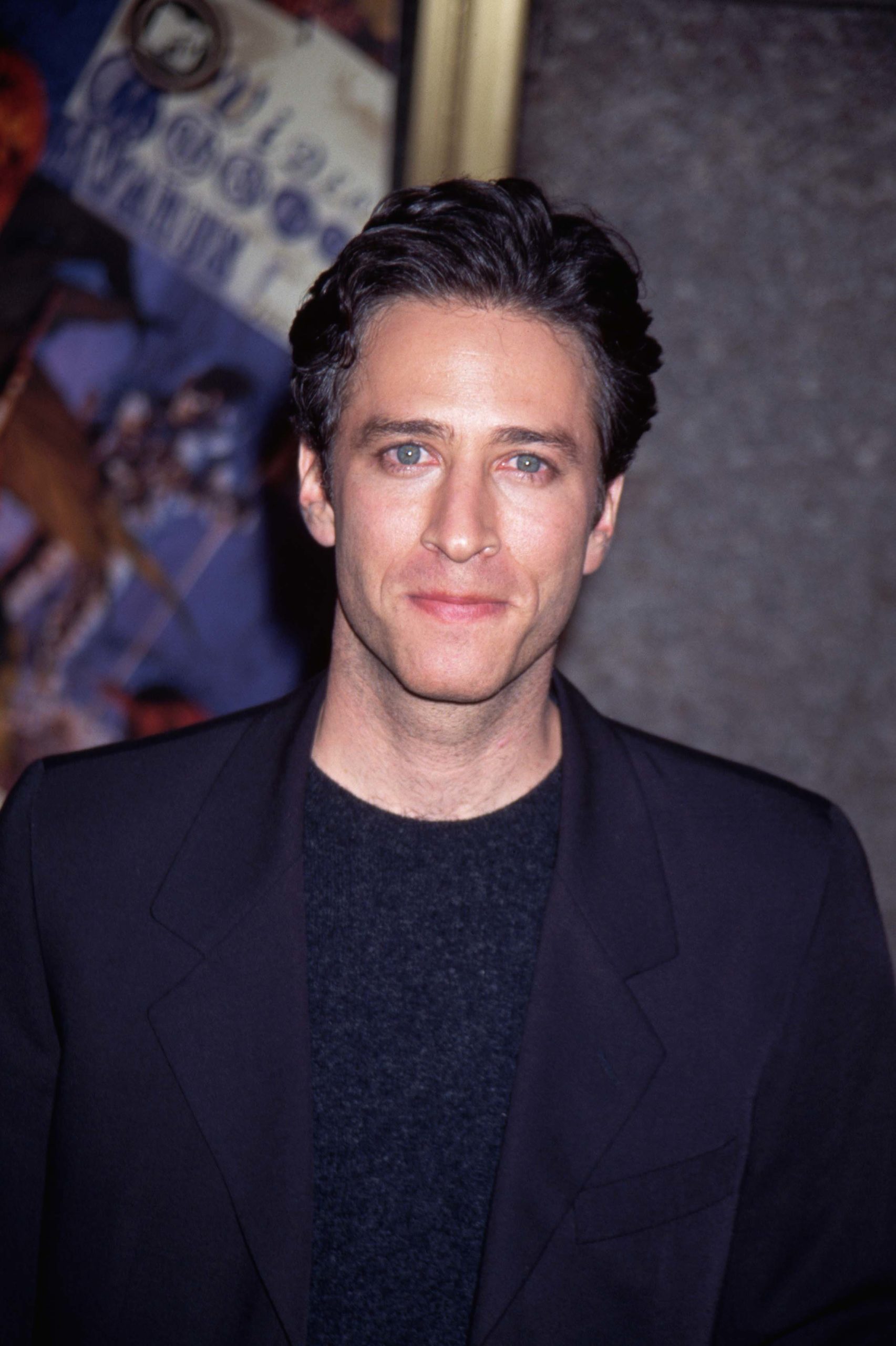 After doing stand-up comedy for three years, Stewart landed a job as the host of The Jon Stewart Show, becoming the first ever talk show host on MTV.
In 1999, he took over from Craig Kilborn as anchorman for the late-night and satirical television show The Daily Show. He became more and more famous with each passing year and today he's considered one of the greatest hosts and comedians there are. Throughout the years, he received numerous awards, and during his tenure, until 2015 when he decided to leave it, his show won 22 Primetime Emmy Awards, two Grammy Awards and also was nominated for news and journalism awards.
Stewart also hosted the 78th and 80th Academy Awards.
He now hosts The Problem with Jon Stewart, which premiered September 2021 on Apple TV+.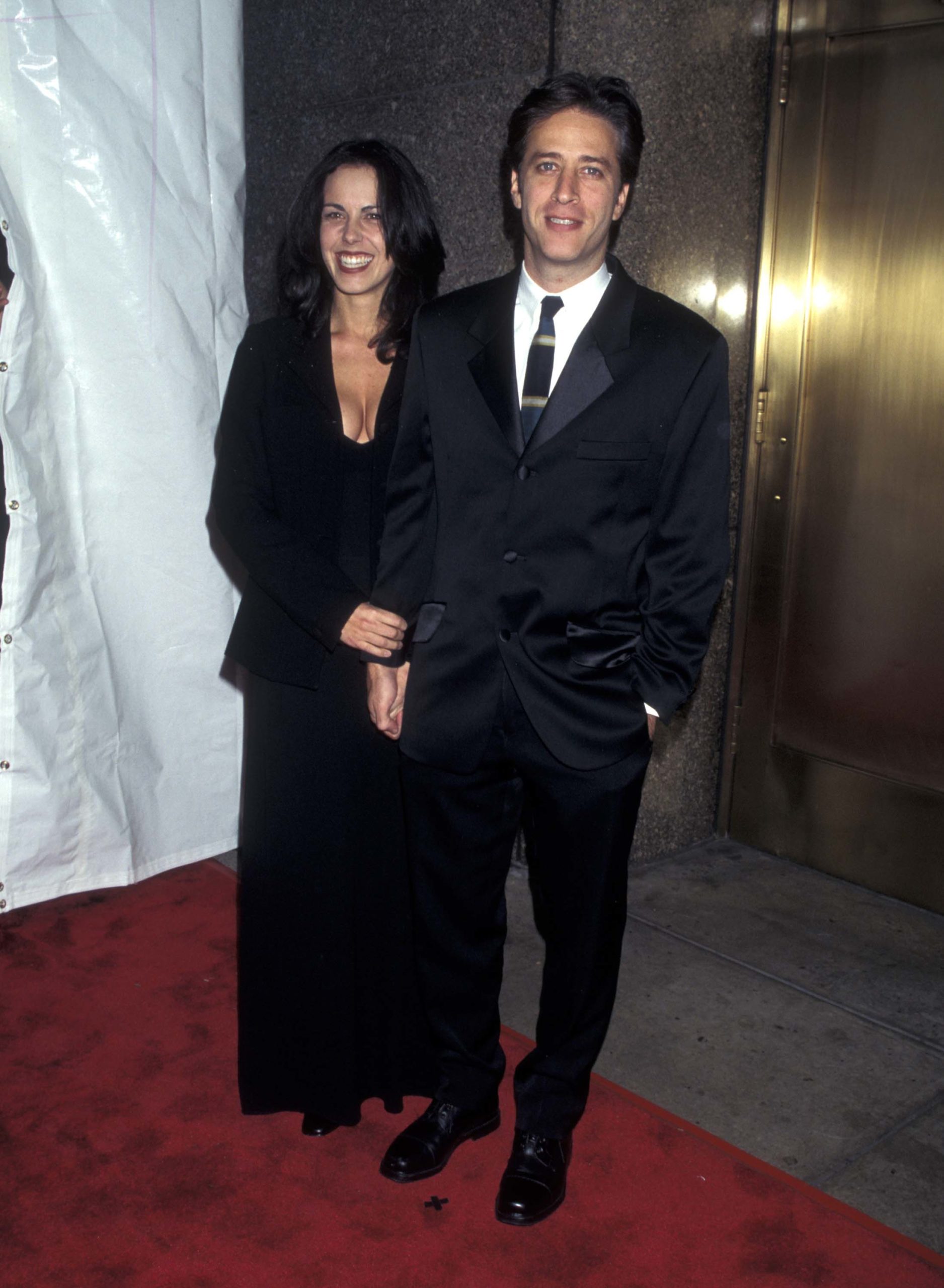 Most times, celebrities marry other famous people, but that wasn't the case with Stewart. He had already made a name for himself when a co-worker told him there was this girl he might like. Naturally, he decided to call her and then wrote her number on a dollar bill. He, however, forgot about it and spent the dollar, thus lost Tracey's phone number.
"You know how they used to give out like cast sheets where they have everybody's phone number who worked on the set, and I got the number there because she was the roommate of the girl. And then I called," Stewart said.
Speaking of their very first date, Stewart told Larry King: "I have a tendency when I'm nervous to talk a lot, and she has a tendency when she's nervous not to talk."
He also told Oprah how he had a feeling that Tracey hated him when she first met him. But that wasn't the case.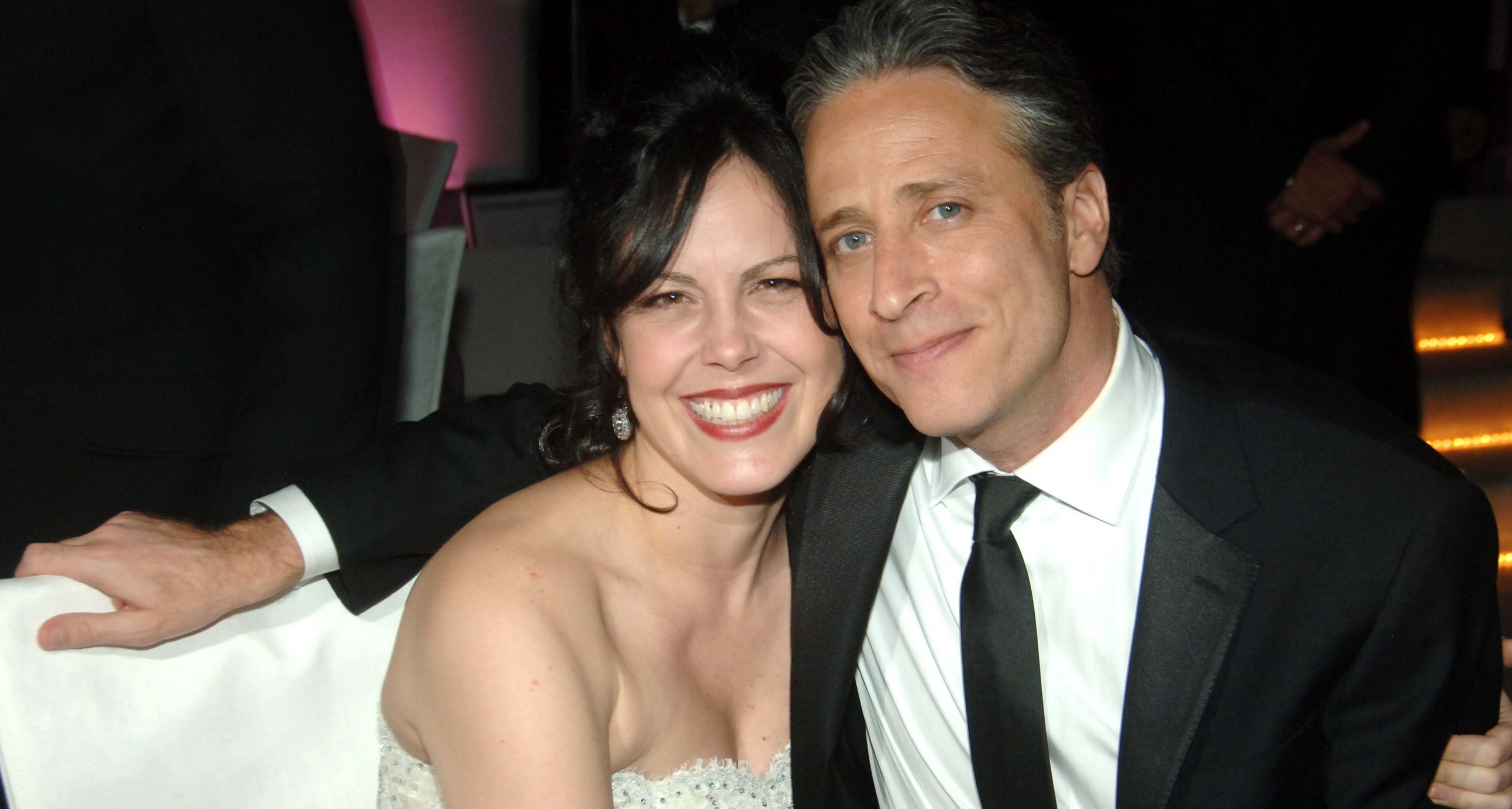 "I was embarrassed by how we met and so nervous that I couldn't eat," Tracey told Oprah.
"We stayed out to like three in the morning, and then I arrived at work the next day. He called me like 10 in the morning and said, Would you like to have lunch today,'" Tracey revealed on the podcast Plant Strong. "So we went out to lunch, and then we came back, and we were standing out in front of the building, and he had picked me up and was swinging me around in a circle. And the girls from PR who never knew any of this happened just were walking into the building, like, what is happening."
Stewart asked her to marry him in the most romantic way possible. The two enjoyed doing the New York Times crosswords together, so he contacted puzzle master Will Shortz before Valentine's Day and asked from him to do a crossword for him. It didn't make to the paper but was sent to Stewart who told Tracey how he downloaded it from the site. After they solved it, the answer read: "Please, Marry Me, Tracey McShane."
The couple has two children together and are in love with one another as day one.
Tracey is an animal advocate and activist. She has a degree in veterinary science and works at the Bronx Zoo.
On October 20, 2015, Tracey published a children's book, Do Unto Animals: A Friendly Guide to How Animals Live, and How We Can Make Their Lives Better. The proceedings go to the Farm Sanctuary, which is the home to a number of rescue animals.
"It's incredible. I'm so proud of her," Jon Stewart said. "Listen, I've always known my wife is a kinder and nicer person than I am. But to know that she is funnier and a better writer — I'm not going to lie to you — stings a little bit," Stewart praised his wife's work on his show.
What a beautiful couple these two make.