When they stepped down from their royal duties and made a shocking decision to leave Britain and settle in sunny California, Prince Harry and Meghan Markle believed it was for the best for their family and the privacy they allegedly longed for.
Following their separation from the Firm, many accused the couple of being hypocritical since they claimed they wanted to lead normal lives out of the spotlight but never stopped giving interviews in which they slammed the rest of the royals. They even released a Netflix documentary series and Harry published his best-selling all-tell memoir Spare.
According to the Netflix series, the two were introduced to each other by a mutual friend after Harry spotted her in a video shared by one of his friends and couldn't help but ask who she was.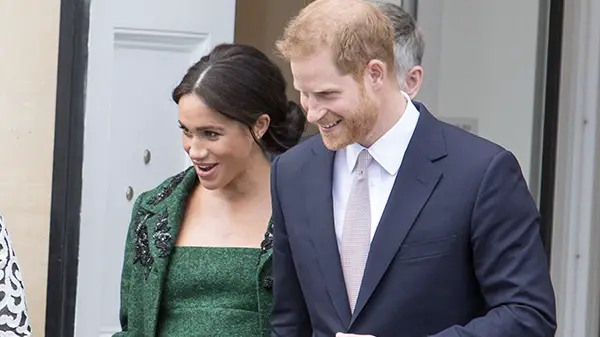 The two made plans to meet while Meghan visited London for the Wimbledon tennis tournament. As agreed, Meghan was waiting for Harry at the Soho House in London but he was 30 minutes late.
"I couldn't understand why he would be late," Meghan said in the series. "But he kept texting. He was like, 'I'm in traffic. I'm so sorry.'"
"I was panicking, I was freaking out," Harry added. "I was, like, sweatin'."
Meghan explained that because she didn't know Harry, she wondered if he was usually late.
"I was like, 'Oh, is this what he does?' Got it. Like this, I'm not doing. I'm not gonna sit….."
"What's that supposed to mean?" Harry interfered.
"Like you're one of those guys who have so much of an ego that any girl would sit waiting for a half hour for you," Meghan continued. "I was just not interested in that."
Once Harry walked into the restaurant, though, Meghan quickly realized him being late wasn't part of any tactic or plan.
"I was a hot, sweaty, red ball of mess," Harry recalled.
"You were just so sweet," Meghan added. "You were genuinely so embarrassed and late." 
Following their first date, Harry thought to himself: "This woman is amazing. She is everything that I've been looking for."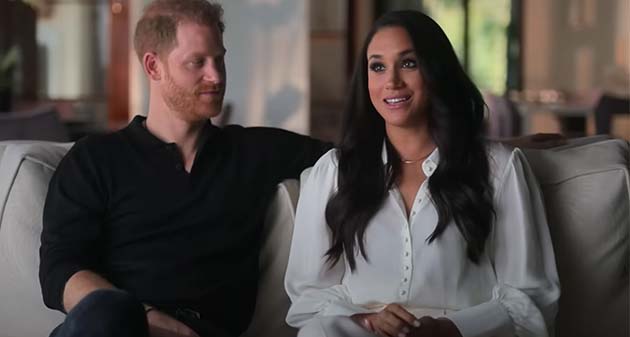 However, soon after they tied the knot, Harry and Meghan started experiencing issues with the rest of the royals, some which were revealed during the infamous Oprah interview.
When they announced what was referred to as Megxit, things between Harry and Meghan and the rest of the royals turned heated. But now it seems that the decision to departure from Harry's family wasn't an easy one.
Harry and Meghan said they had decided "after many months of reflection and internal discussions."
"We intend to step back as 'senior' members of the Royal Family and work to become financially independent, while continuing to fully support Her Majesty The Queen," the statement read.
The couple added that they planned to spend time both in the UK as well as North America while "continuing to honor our duty to the Queen, the Commonwealth, and our patronages."
"This geographic balance will enable us to raise our son with an appreciation for the royal tradition into which he was born, while also providing our family with the space to focus on the next chapter, including the launch of our new charitable entity," the couple said.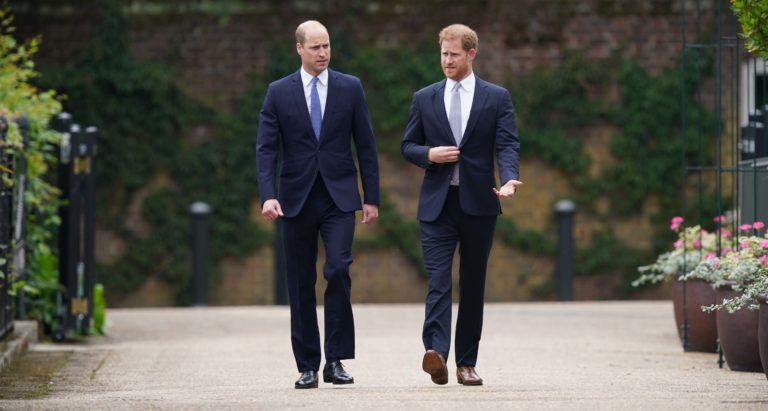 Speaking of how the family received the news, Harry said they were outraged and William began "screaming and shouting" at him during the meeting with then-Prince Charles and Queen Elizabeth II to outline how he and Meghan were stepping down from their working roles.
"I went in with the same proposal that we'd already made publicly but once I got there I was given five options. One being all-in, no change. Five being all out. I chose option three in the meeting. Half in, half out. Have our own jobs but also work in support of the queen. But it became very clear very quickly, that goal was not up for discussion or debate," Harry said.
"It was terrifying. To have my brother scream and shout at me and my father say things that just simply weren't true and my grandmother, you know, quietly sit there and sort of take it all in."
Harry made this public on the Netflix documentary.
"I mean, the saddest part of it was the wedge created between myself and my brother so that he's now on the institution's side," Harry said.
"And part of that I get, I understand. That's his inheritance. So, to some extent it's already ingrained in him that part of his responsibility is the survivability and the continuation of this institution."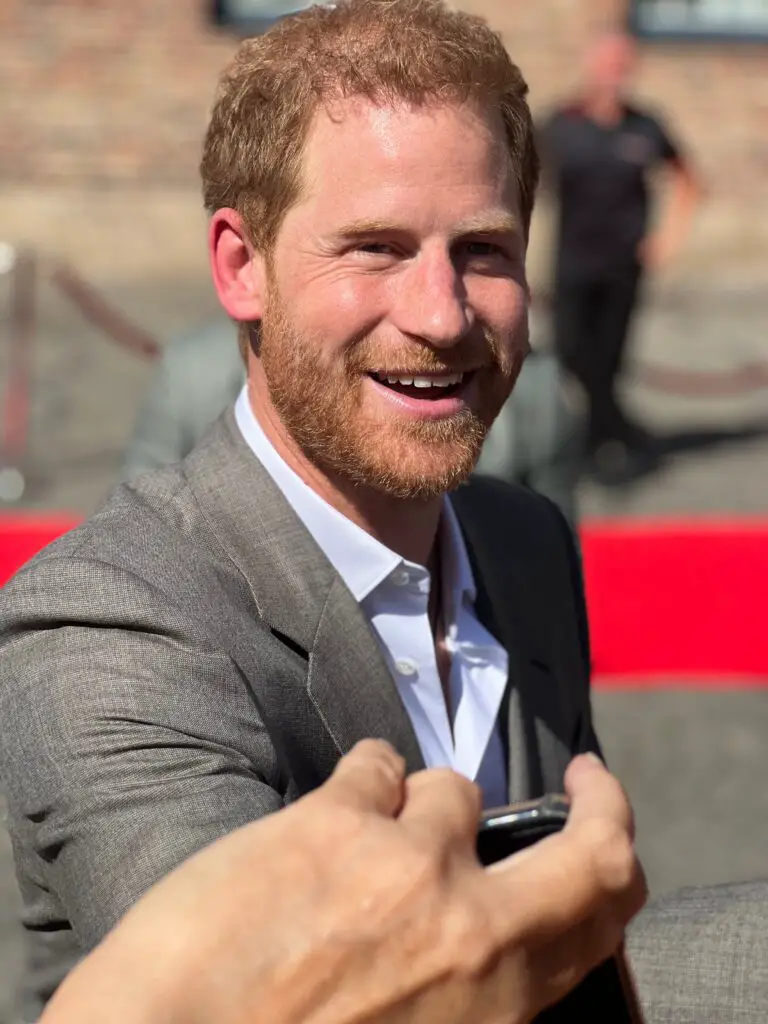 The final episode featured the couple on a plane to California, with Harry telling his then-baby Archie to say hi and putting his finger on the mouth as a sign of 'shhh,' while Meghan could be heard telling her son that they go where mommy is from.
And although this image portrayed them as both free and happy family, royal experts claim just the opposite. What the Sussexes referred to as to "the freedom flight," was allegedly far from one according to body language expert Darren Stanton who believes the couple was in a state of panic.
"There was a real sense of urgency in both Harry and Meghan's faces as they flew to California. Even though they were thousands of feet above the ground, they both lowered their voices as if they didn't want to be heard," Stanton said in December, shortly after the Netflix documentary episode was released.
"The couple were obviously in a state of panic to get out of Canada, where they felt exposed. Both Meghan and Harry looked really tired and stressed, while Meghan's mother also showed empathy for the situation."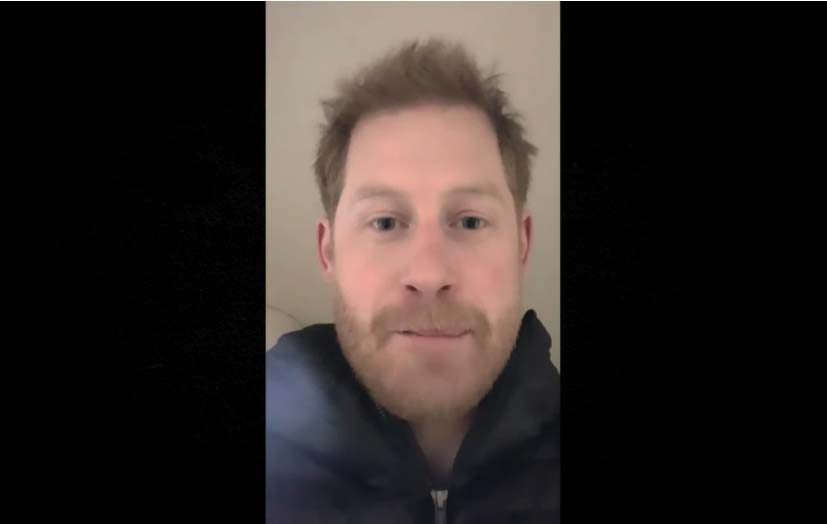 The body language expert concluded: "The fact that Harry called it a 'freedom flight' truly explains his mindset at the time. He very much saw it as a cat-and-mouse game, which was a time-sensitive operation."
"He seems a lot more settled and relaxed in the rest of the documentary compared to the scene of them on the plane. It was very much a turbulent period for Harry and Meghan."
What are your thoughts on this?Do you believe Harry and Meghan are living their lives to the fullest away from the rest of the royals?
Please SHARE this article with your family and friends on Facebook.
Bored Daddy
Love and Peace