Some couples just kind of know that they are meant to be together, some just believe that it is pure fate that brought them together forever, then there is Ed and Heidi Savitt.
They first met each other in 2011, and it was when they were both students at the Newcastle University in the United Kingdom. Ed was a student in a house that Heidi used to live in, he really needed some help with the dryer…
He texted Heidi to ask how he could work the dryer, and ever since he sent that text, they have come to be completely inseparable, eventually, of course, it led to their wedding.
This summer just gone by, they got married, at the lovely but young age of 26 years-old.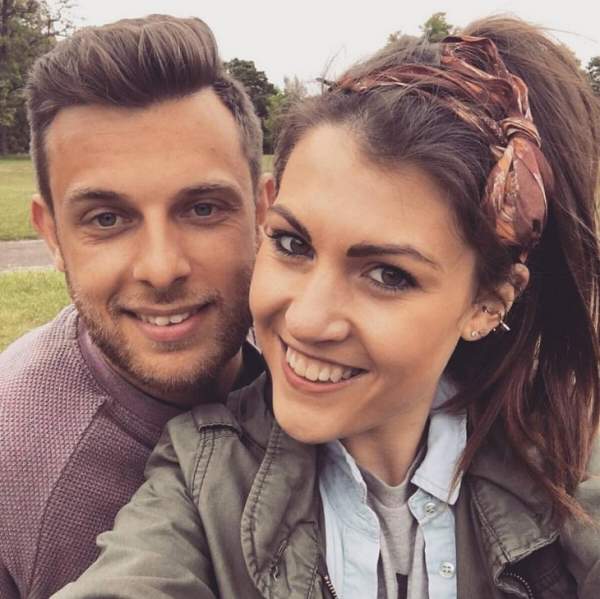 But their story is only just beginning:
It seems that when Heidi's mom, Kay Parker, met Ed for the first time, she got a funny kind of feeling, she though that she knew him somehow.
There was kind of something about him, she just couldn't quite put her finger on what it was, she tired as hard as she could, but, she couldn't figure what it was. She really wanted to get work out what her feeling was, so she decided to investigate!
At the dinner party, the one in which Ed's mom, Fiona, was also at, Kay decided to mention something in passing, it was a story about a family sailing trip they took to Turkey, it was when Heidi was only 6 years-old and very sweet!
Heidi had a sweet and cute "boyfriend" while they were on the holiday, Kay recalled, one whose name also happened to be 'Ed' too.
She said:
"The two cuties played together and held hands during the entire two-week break in Turkey!"
Fiona thought too that it was a bit if a coincidence, she even smashed her wineglass about the name being the same, but then she didn't give it much thought again.
Kay, on the other hand, did give it a lot of thought, when she arrived home, she thought that she was going to find out once and for all, one way or another!
Kay went investigating in the attic looking for the old photographs of Heidi. Then in her pile of Heidi photos, she found something interesting: a photo of Heidi and Ed taken 20 years ago!
Kay showed them to Heidi, she had forgotten about her childhood romance all that time ago, she'd uncovered it, and Heidi's eyes were wide and surprised, for sure!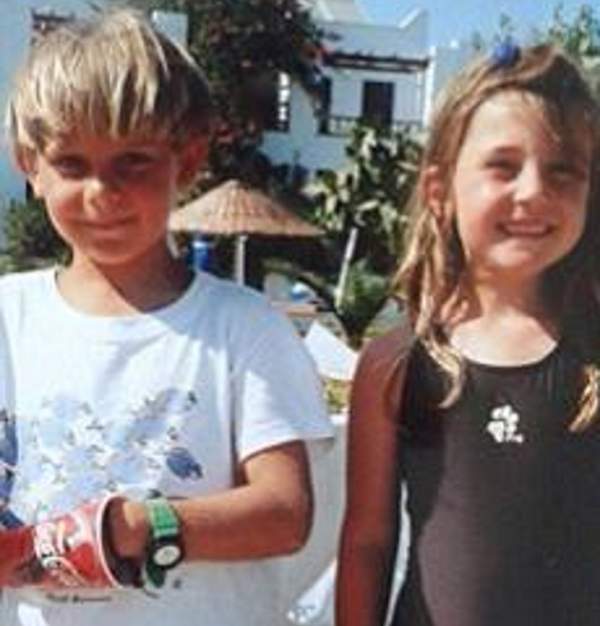 With her was little six-year-old Ed, his face was still absolutely recognizable even with an awful unfashionable bowl haircut.
Heidi said:
"I was screaming, it was just unreal. It's crazy to think we could have got married, shared our lives together, but then never found out about this."
Then Kay showed Fiona what she'd found out, the groom's mom shouted out:
"Oh my goodness, that's Ed!"
Heidi never imagined that there was such a thing as fate, but she has now changed her mind, she is a believer. Fate must have worked its magic and brought them back together again!
Kay thinks that when they met they somehow knew deep down that they had met before and shared an amazing experience together, she believes this is what likely drove them together again, Heidi agrees, plus she now says that the moment she met Ed, she knew he really was the one!
It just proves that fate can really bring two people back together again, please SHARE this lovely and touching story with everyone you know!