No person can ever love you and support you more than your grandma and grandpa because they care for you as much as your parent do but spoil you a bit more. Those people who get to grow up around grandparents are the luckiest of all.
After his parents divorced, a boy named KC Shafer spent most of his days with his grandfather Charlie. KC felt most comfortable around this man who has always been there for him, supporting him, and taking care of him when his parents couldn't do it.
When KC turned seven, he told his grandpa that when he grows older and finds the woman he would marry, Charlie would be his best man on his wedding. Of course, the grandpa knew it was just a promise made by a child and didn't really expect KC to remember that promise.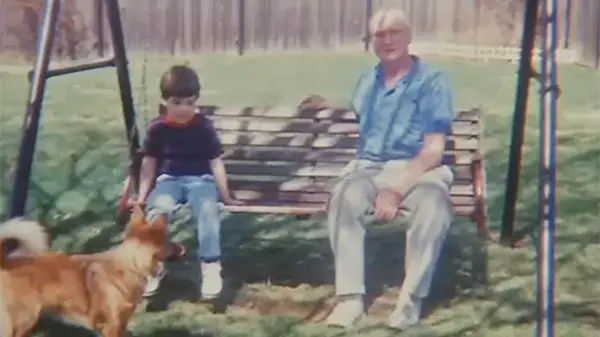 Fast forward some years, KC met a girl he clicked with. He knew she was the one and asked her to marry him. They planned the wedding and were looking forward to the time of their life. One day, KC went to his gradpa's home and had an important question to ask him. Charlie couldn't believe what he was hearing. KC wanted him to be his best man. He never forgot about the promise he gave to Charlie, the one person who meant the world to him from the moment he was born.
This proud grandpa couldn't stop tears of joy running down his face. He was proud of the man his grandson has become. All those life lessons shared with him were so worth it.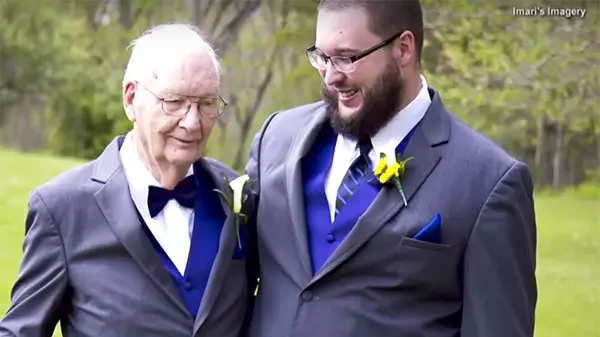 These granpa and grandson make the perfect family. For more on their story and their relationship go to the video below.
If you are among those lucky ones who still have their grandparents in their lives, make sure you remind them how much you love them and how much they mean to you.