When we speak of Hollywood lovebirds who prove the theory that celebs don't stay together for long wrong, the first couple that comes to mind are Goldie Hawn and Kurt Russel. They have been together for many years and both believe that the key to long lasting relationship is that they have never tied the knot.
"We have done just perfectly without marrying. I already feel devoted, and isn't that what marriage is supposed to do?" Goldie told Woman's Day in 2007.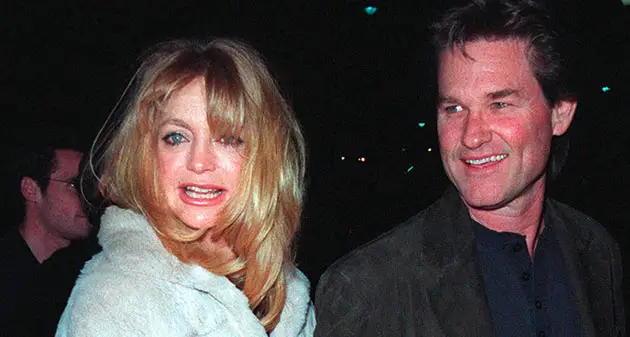 Today, Goldie and Kurt are not only proud parents of their children they have from previous relationships, but proud grandparents too. They have six grandchildren and love spending time with them and spoiling them. In fact, the couple shares plenty of photos of the little ones and each of them shows just how much love these two have for their grandchildren.
Their grandchildren don't call them grandma and grandpa but Gogo and Gogi, and we believe that's very sweet and special.
What we like about these two is that they never miss a chance to remind one another why they love each other so much. For her 60th birthday, Kurt organized a family trip to Tahiti.
"It's always so much fun when we all meet up. We are very, very close and see each other as often as we can," Goldie told the site Now To Love.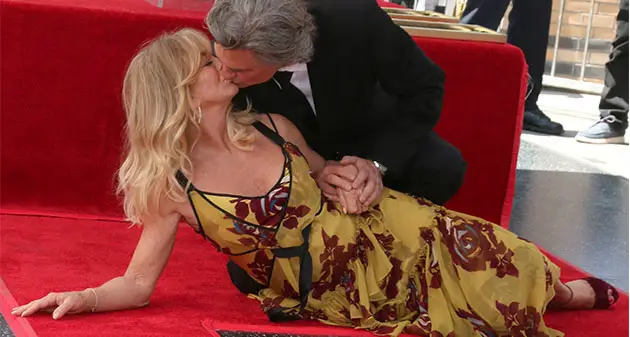 When they received their stars on the Hollywood Walk of Fame, Goldie and Kurt shared a passionate kiss in front of their stars and the photo made headlines all for the right reasons.
Even experts agree that these two share a special form of love.
"Goldie and Kurt walk in unison which tells us that they are also in sync with one another on an emotional level," said body expert Karen Donaldson.
Speaking of their photos in which they always hold hands, she added, "[It] tells us that they are affectionate towards each other. Plus, it helps that Kurt can't keep his eyes off Goldie—a sign that he adores her."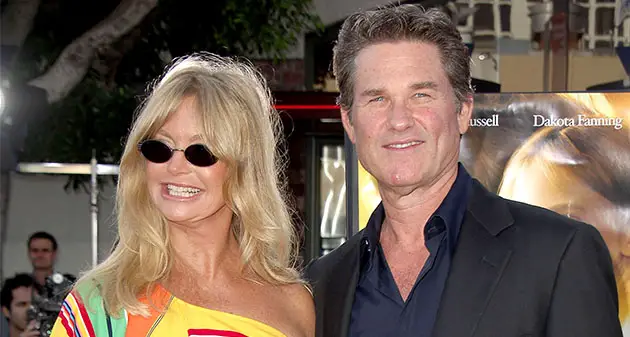 Now, Goldie revealed something more about their relationship. Speaking to People, she said that Russell compliments her very often.
"The other night we were going to go have dinner. He looks at me and goes, 'You're unbelievable,'" she revealed. "He said 'I cannot believe how [beautiful] you look.' He really appreciates that. It is really good combination," she added.
Goldie's daughter, actress Kate Hudson admires her mother's relationship and describes it as "the goal."
"You and Pa have been together for so long and sometimes I look at it and I'm like, How do you guys do it?'" she told People. "I'm still working on that."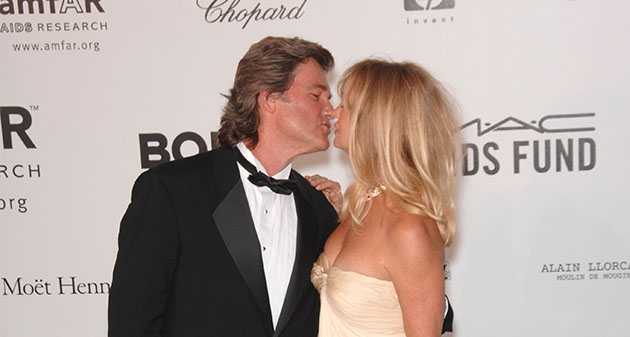 I don't think there is a more beautiful love story in Hollywood than that of Goldie Hawn and Kurt Russell.