Moms would go to any length for their children, and if that involves getting part in a dance routine in front of the entire school, so be it.
The football team at Steele High School were heading to the playoffs so the school decided to throw a pep rally for them. Everyone was having a blast and then the announcer said there were special guests who would perform for the crowd.
In the next moment, a group of women with white masks on their faces took the 'stage.'
As they hit the center court, all eyes were on them, and people started wondering who could they be.
The 11 women stood in formation and started their routine, which was an awesome one indeed.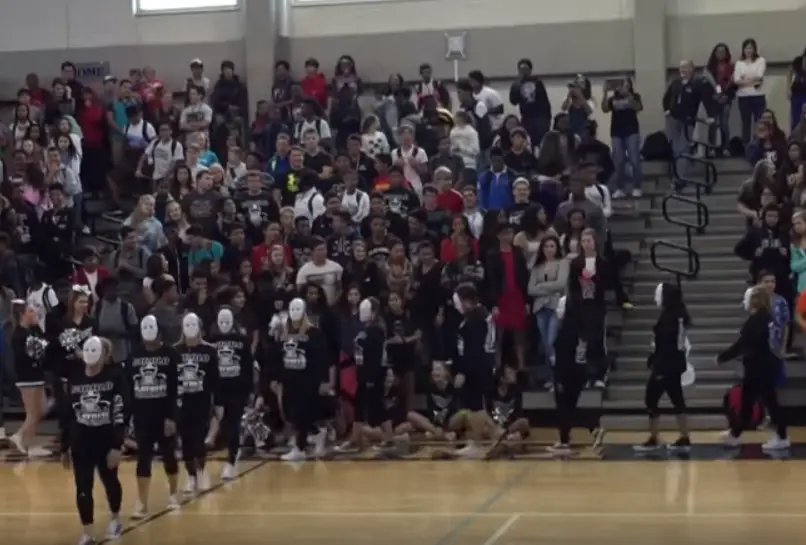 The crowd started cheering and applauding, still not knowing who's behind those masks. Some time later, the dancers pulled their masks off and the players were flabbergasted to learn it was their moms who danced their hearts out in order to celebrate their success.
It was later revealed that they managed to learn the steps with the help of a student who came up with the choreography and by watching videos of Silentó's "Watch Me" and of the iHeart Memphis's "Hit The Quan."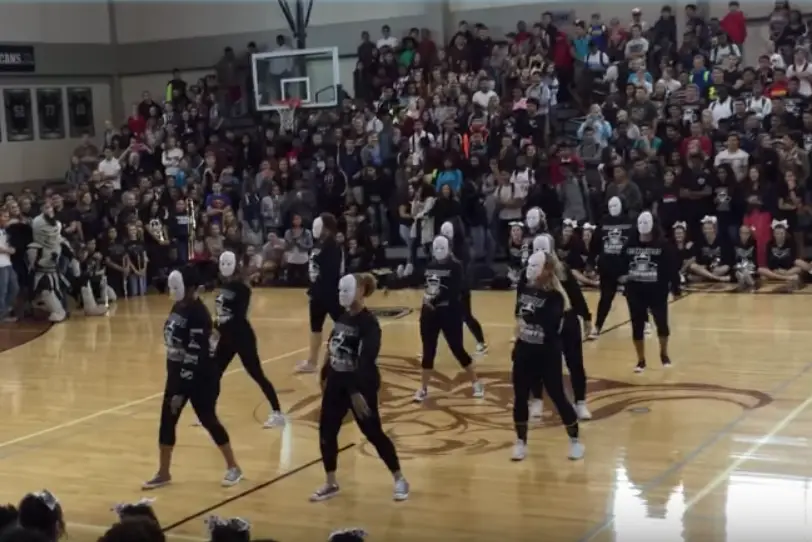 Melissa Fields, one of the moms who was part of the dance routine, said she suffered from nervousness and stage-fright, but managed to overcome both because she knew she was doing all that to make her son happy. Also, she appreciated the opportunity "to come out of our comfort zone."
"If I went to a club right now, I wouldn't know what to do," she added. "I went on YouTube and thought 'Oh no, there is no way we would be able to pull this off.'"
But she did! And all the other moms did it.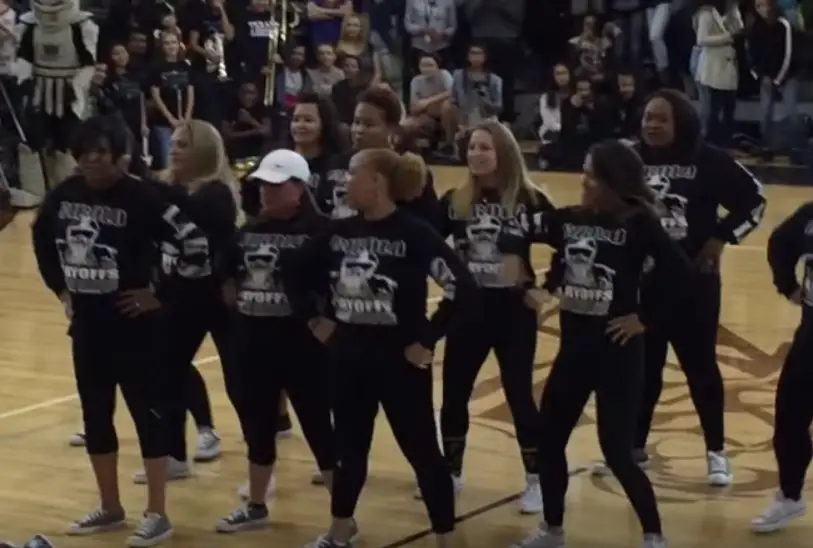 The moment the football players came down to hug their moms was worth all the time spent practicing.
You can take a look at the video below. We hope you'll enjoy it as much as we did.
Please SHARE this article with your family and friends on Facebook.
Bored Daddy
Love and Peace