Jill Biden follows quite a tight schedule when it comes to her duties as a First Lady. Her recent engagements involved a visit to the Alaska Native Medical Center after which she flew to Tokyo where she met with the country's Prime Minister Yoshihide Suga and his wife, Mariko Suga, at Akasaka Palace.
Considering the fact that the number of people who could attend the Olympics in Tokyo this year is limited because of the restrictions imposed due to the ongoing COVID-19 pandemic, many of the athletes are there without their friends and families by their side. Luckily, the First Lady made sure she met with the members of the team U.S. who are part of the Olympic Games.
She even attended the U.S. vs Mexico softball watch party held at the U.S. Embassy for staff and their families to cheer on U.S. athletes. Jill Biden said it was very important to support our athletes who are competing under different conditions this year.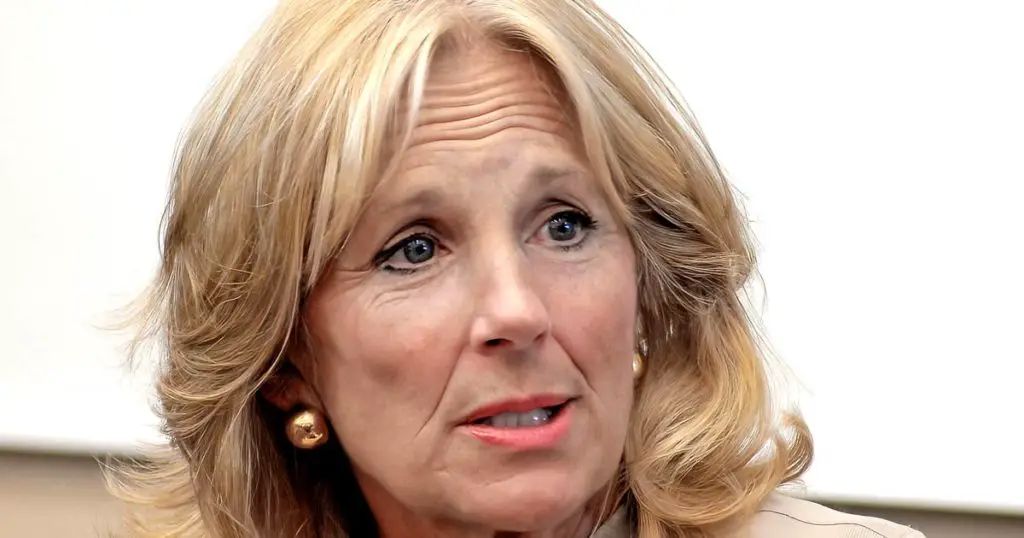 Following her Tokyo visit, Jill Biden flew to Hawaii as part of her engagement of encouraging more Americans to get vaccinated against COVID-19. Hawaii News Now reported that the First Lady's trip included a visit of a clinic and a barbecue at Joint Base Pearl Harbor-Hickam with military families. She also used the opportunity to give a speech at a school's library and express her gratitude to the teachers from all over the country for everything they are doing for the students during the time of pandemic.
"Before we start this year, I want to say thank you for all that you did last year — and it was difficult," she said, as reported by People.
"There were times when you probably wondered if you were going to really make it through all the chaos, but you did what educators what educators do best: You made something out of nothing. you persevered and you supported your students."
First Lady Jill Biden meets with military families during visit to Hawaii https://t.co/W4G6WwTrXp #HNN

— Hawaii News Now (@HawaiiNewsNow) July 26, 2021
Jill Biden is a teacher herself. One thing that makes her one of our favorite First Ladies ever is that she didn't quit her job after she moved into the White House. On the contrary, she felt her place was among her students, a true characteristic of a dedicated educator.
Currently, she is teaching writing at Northern Virginia Community College. Previously, she was teaching at a community college, at a public high school, and at a psychiatric hospital for adolescents. Jill Biden has two masters degrees and a doctorate of education.
Back home! Thank you Alaska, Japan, and Hawaii for showing me such kindness. 💕@TeamUSA, I'll be cheering you on from here! pic.twitter.com/obYS2yMkkX

— Jill Biden (@FLOTUS) July 26, 2021
However, while in Hawaii, she experienced something unpleasant. As reported by her spokesperson, Michael LaRosa, prior to her official events in Hawaii, "the First Lady stepped on an object on the beach which became lodged in her left foot."
"She will undergo a procedure today (Thursday) at Walter Reed National Military Medical Center to remove the object. The President will join her," the statement further read.
Back in April, it was reported that Jill Biden undergone a "common medical procedure" and that her husband, President Joe Biden, accompanied her. However, no further details have been revealed.
Jill Biden is a true inspiration. We wish her speedy recovery.