For them, saving lives is just another day on the job, but for us, firefighters are our everyday heroes who many times put their own lives on the line for the sake of saving someone else's.
A video taken some 20 years ago of two firefighters saving a baby from a burning building emerged recently and people praise the hard work and the dedication of the firefighters everywhere.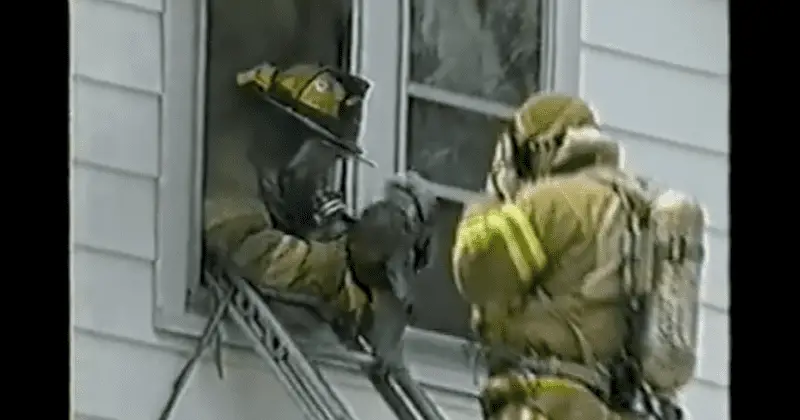 It shows a home that had gone up in flames on Hebble Avenue in Fairborn, Ohio, and a mother in distress and in anticipation of seeing her child being taken out to safety. As she's looking at the two firefighters, Bob Swick and Scott Lewis, she finally notices Lewis at the window with baby Chelsea. Swick then takes the little one in his arms and shows incredible presence of mind.
Without even thinking twice, he gets down the ladder backwards while holding Chelsea and performing CPR.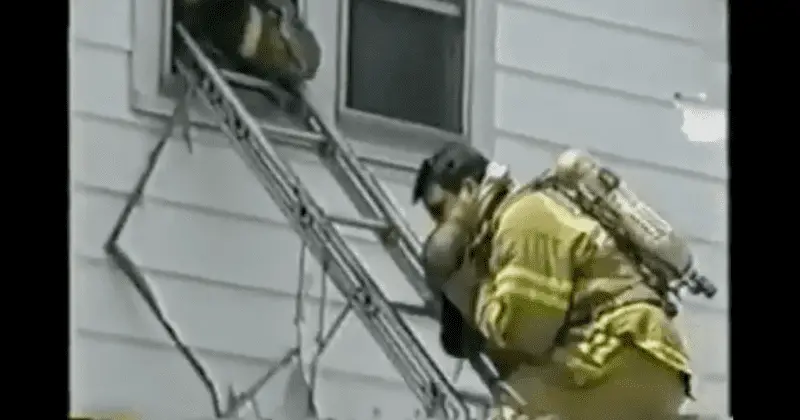 Sweet Chelsea was rushed to the hospital and stayed there for a week because she inhaled an unhealthy amount of the smoke.
Thank you Swick and Lewis. You are a proof that not all heroes wear capes. You can take a look at the incredible video by the Fairborn Fire Department History below.