Not all heroes wear capes, some come in the form of fathers who would risk their own life for that of their children. The following story is just another proof that there is nothing a parent wouldn't do for their little ones.
On July 16, 2021, Ray Lucas from Michigan and his wife Shi'Ann Brown went to the gas station which is just around the corner and spent less than 15 minutes there before they returned home. When they got near their house, they were left in complete shock when they saw the entire place got caught on fire which was spreading uncontrollably.
Ray's mom and niece were watching in disbelief, unable to act.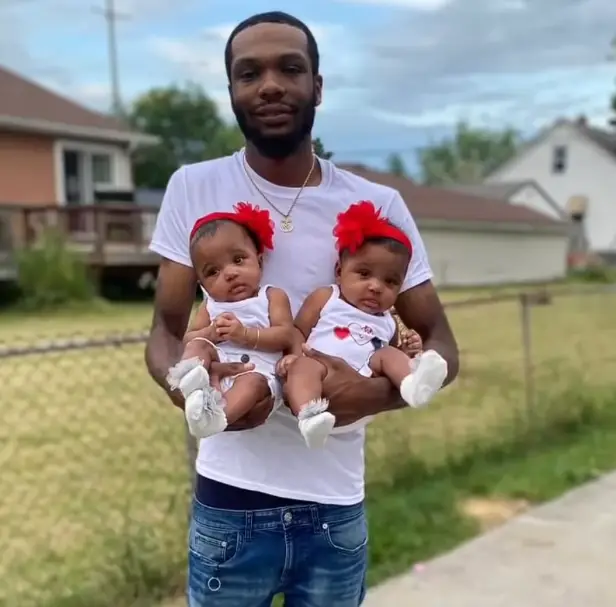 Ray's two daughter, 18-month-old twins Milan and Malasya, were still inside the house, sleeping in the basement. The flames were spreading quickly and time was running out, so Ray did what he needed to. He entered the burning place in an attempt to save his children. The smoke was so thick that he couldn't even see his hands in front of his eyes.
Moments later, the heroic father got out while carrying the little ones in his arms. Speaking to Fox 2, he said: "I just knew I had to get my babies out. That's what went through my mind."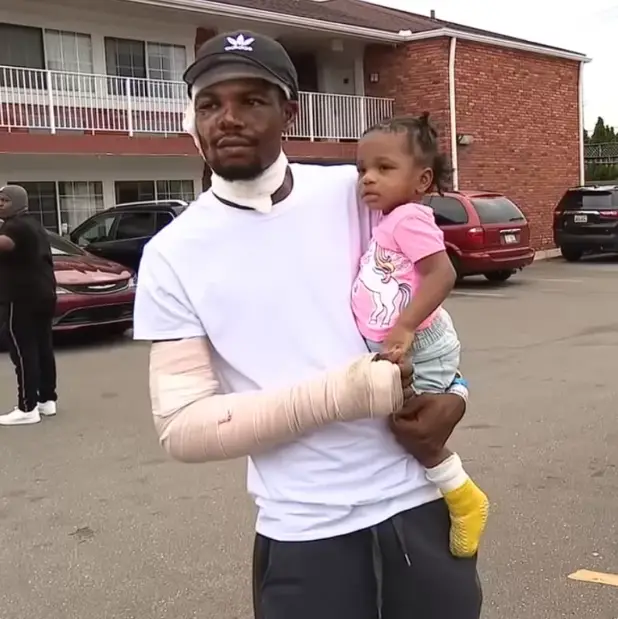 Both him and his daughters were admitted to hospital where they spent some time at the ICU. While Milan suffered second degree burns, Malaysa's condition was more severe, but she is now doing better and still recovering. Ray experienced temporary blindness and doctors are still stunned by the fact that his vision wasn't lost completely. Unfortunately, due to his injuries, he isn't able to get back to work.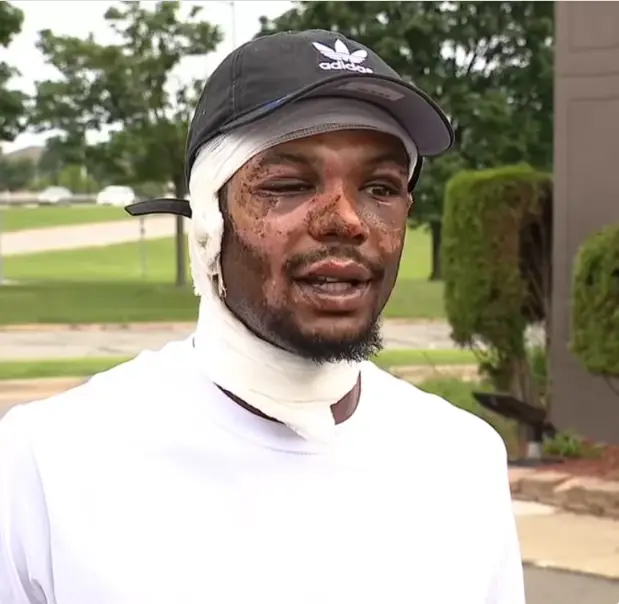 The family lost their house, all of their belongings, and medical bills are still piling up. For that reason, a GoFundMe has been set up by some of their family members. The goal was to reach $40,000, but so far, $475,000 have been raised.
Luckily, no life was lost that day.
If you want to learn more of the story, visit the GoFundMe page here and watch the video below.