It goes without saying that Prince Louis is one of the most charming little boys who never misses a chance to make the world smile with the silly faces he makes during royal occasions. Most of his photos which portray him 'misbehaving,' such as those from his grandfather's public birthday celebration when he was shown either holding a sneeze, trying not to laugh openly, or simply reacting to a bad smell, entertain the public.
Being the youngest child of the Prince and Princess of Wales, his parents make sure he's treated gently. "William and Kate are easier on Louis because he's the baby of the family. They don't want to break his little spirit," an insider told OK! Magazine.
"Louis is quite a handful," the source added. "William and Kate do their best to teach him how to behave but understand these events are tiresome for a youngster. They are like other parents with young children in this way. It does make them more relatable to the public.
"They gently admonish him when he gets out of hand because he's got to learn," the source said of George and Charlotte. "William and Kate know the day will come and making faces won't be 'cute.' Hopefully Louis will grow out of it."
When it comes to their parenting, Kate and William do everything in their power to provide their children with a normal childhood, of course as much as something like that is possible considering Prince George would become a King one day.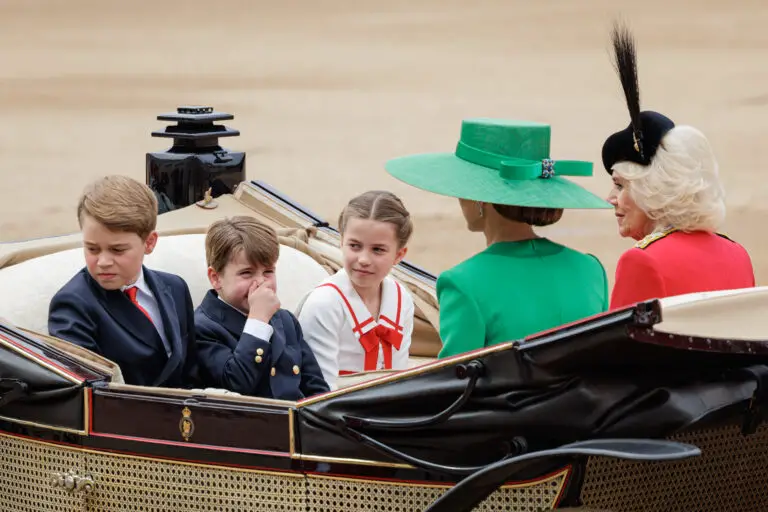 When it comes to Charlotte and Louis, experts believe that they would continue having royal roles as time goes by, but Louis will likely be just a 'private citizen,' rather than a full-time working royal just like his father's cousins Princess Beatrice, Princess Eugenie, and Zara Tindall who have often been involved in larger royal events of recent years, though they're not considered full-time working royals.
"George, Charlotte, and Louis, who had starring roles at the Platinum Jubilee celebrations in June [last year], are being raised by their parents with an awareness of their positions and the roles they will one day carry out in support of the monarchy," royal author and expert Katie Nicholl wrote in her book The New Royals.
"George knows that, like his papa, he will one day be king, while Charlotte will likely juggle the role of being the spare with a career. Louis could well be a private citizen undertaking occasional royal duties, like William and Harry's cousins Zara Tindall and Peter Phillips, as well as princesses Beatrice and Eugenie." 
At the time being, Louis attends the distinguished, £21,000-a-year Lambrook School where he gets the opportunity to be involved in plenty of activities such as horse riding, and caring for the school's pigs and chickens.
At Lambrook, if pupils want to go on a school trip, they have to raise the money themselves and not get it from their parents, which is an example of a value that Kate and William want to install in their children.
"They want George, Charlotte, and Louis to be very aware of the privileged way in which they are growing up. Have a proper sense of empathy, charity, and responsibility," Jennie Bond told OK! Magazine.
"It's very much the Diana style of parenting. They want them to know how lucky they are and not take any of it for granted."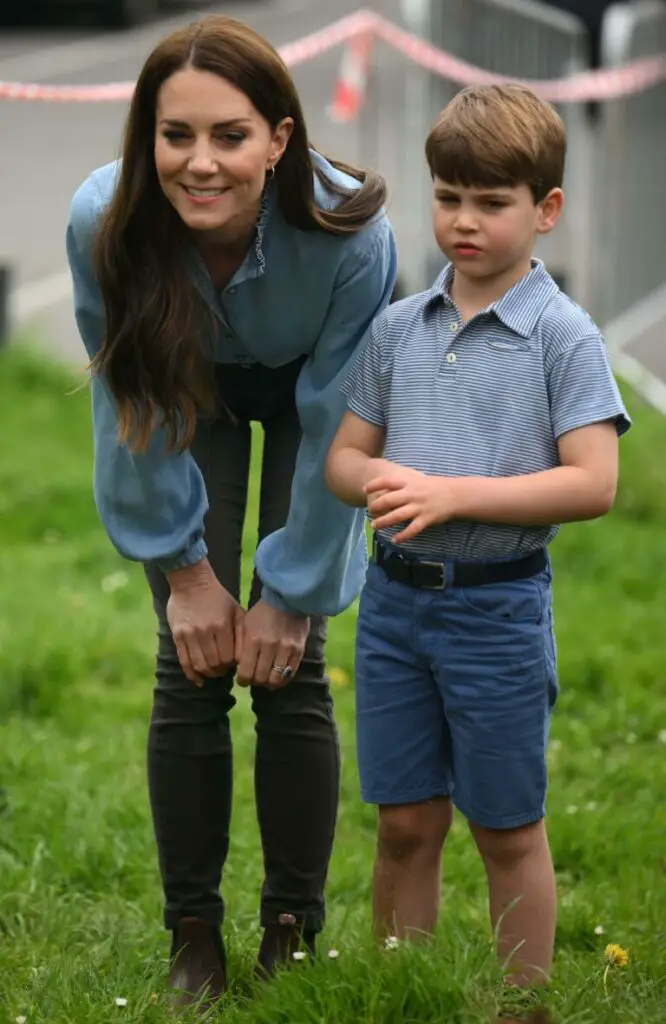 However, as much as Louis is loved by the public, Daniela Elser, a royal expert, believes this could harm the young Prince's future.
As an example, she spoke of the image of Louis printed on a huge flag which was seen in the audience at Glastonbury, one of the biggest music festivals in the world with around 20,000 visitors.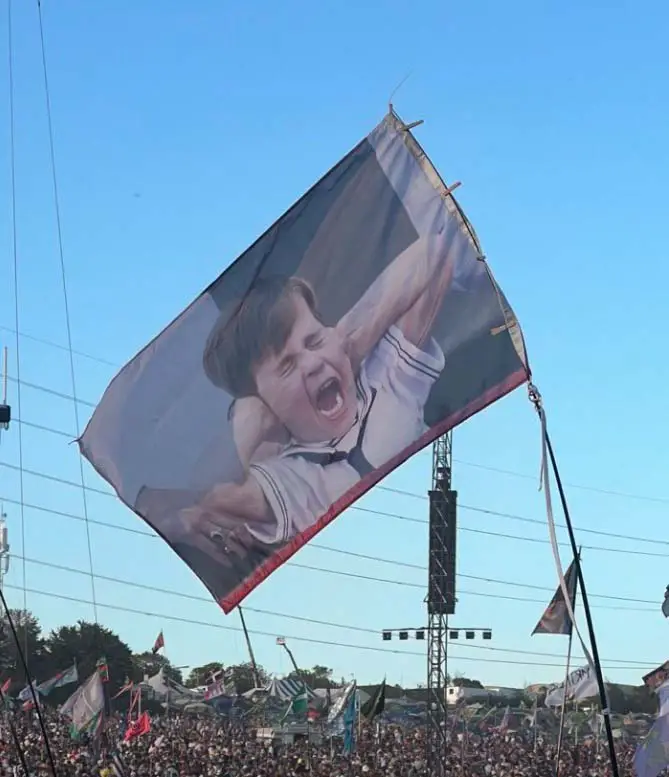 "Put that kid in public, maybe in the vicinity of a military parade or out on the balcony of Buckingham Palace, and the five-year-old will guarantee Fleet Street's photo editors a cheeky, charming shot," Elser wrote. "Oh, it's an adorable image, and you would have to be Cruella de Ville sans Dalmatians not to be thoroughly charmed and delighted by it.
"But I actually think, looking at that Glasto flag, that we have reached a tipping point – Louis has gone from royal kidlet to pop culture caricature, from child to entertaining character. Except he's a boy, not a perpetual meme."
Further, she said she believes that if Louis is continued seen as a funny character, he may easily end up as "another Prince Harry."
"We owe it to Louis to not make a joke out of him, to not render him a punchline or a cartoonish figure," Elser explained.
"And if we fail, 30 years from now, it will be him sitting on a couch and pouring out his hurt feelings to Oprah's hologram."
What are your thoughts on this?
Please SHARE this article with your family and friends on Facebook.
Bored Daddy
Love and Peace