If you're worried that your faith in humanity is dwindling down to nothing, fear not! Katy Hurst is a woman with a heart of gold who will teach you why you should never stop believing in the good in people. 
As she was waiting for her food at Independence, MO Burger King, an unusual sight caught her attention. 
A man in his late fifties was sitting there weeping. 
"I pulled around to wait for my order and he was there and he broke down crying," Hurst told KMBC.
Someone identified the upset man as Pops. 
"I saw him crying, he broke down and I didn't know who this person was," Hurst told FOX 43. "I had seen him through the community. He used to have a bike with a cart."
Pops later told KMBC how he felt like he couldn't take it anymore. He was tired of everything. Of his sad faith, of the pain he was feeling, of the people who would always choose to ignore his desperate need to be given a helping hand. He said how he was praying for an angel to get him home. 
"I told him there's a place at the table he set for me, I'm hungry, I'm ready to eat…if there's room prepared for me, I'd like to come home," he said.
Hurst was there to change all that. She assured him how his life wasn't going to end that day. And she kept her promise. 
"I was lonely, I was sad, I kept having one bad time after the next," he told FOX 43.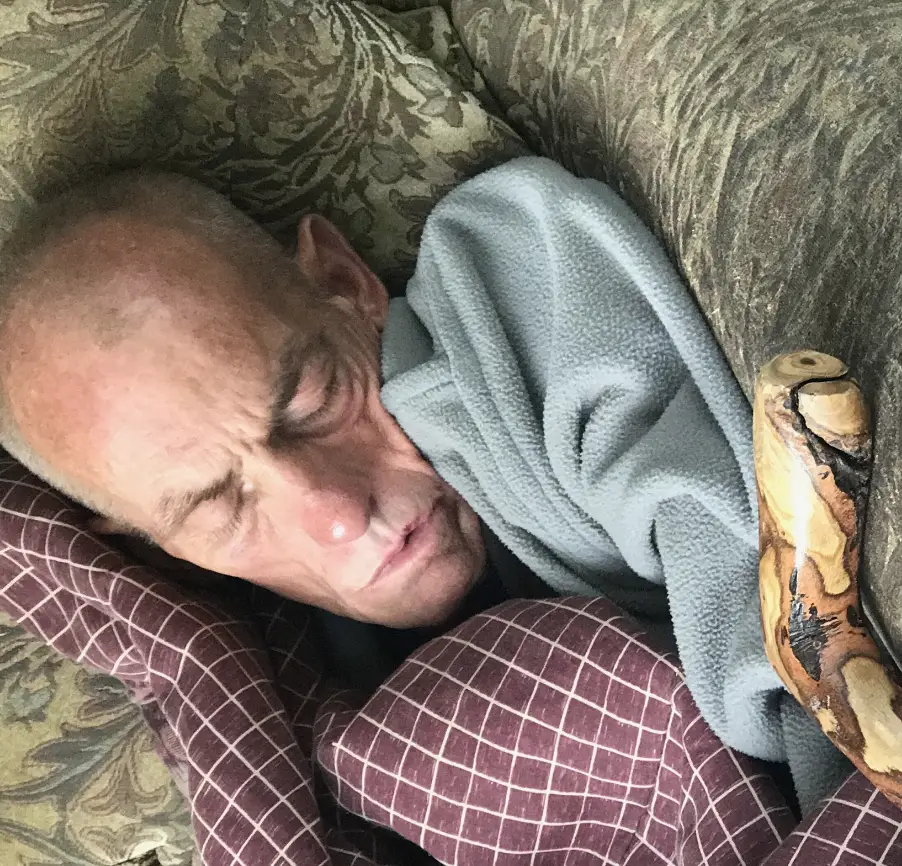 She welcomed him to her home where he could take the much-needed rest. He was obviously in a bad shape and needed to see a doctor as soon as possible. Hurst understood how he was robbed and beaten, and he suffered severe injures. 
"He said, 'I have a broken collarbone, I have broken ribs, I've been beaten up,'" Hurst told FOX 43. "He needed somebody to step in and help him. That's what I did."
This wonderful lady shared Pops' story with the world and asked kind-hearted people to step in and help as much as they could. 
"Pops needs our help to show him that this world is still full of good people!" the YouCaring donation page reads.
Hurst's plea inspired people to donate funds, and so far more than $7,500 have been raised. 
Pops was given new clothes and hot meals, but his journey towards his brand new life has just started. He has a long way to go. But with the help of the community and people like Hurst nothing is impossible. 
 

"He was very nice and a soft-spoken gentleman," said hairstylist Pamela Denson. "He said all he did was pray. The only way he knew how to ask for help was to pray."
The goal is to raise enough money for Pops to be provided with a place to stay.
"We have to help each other and helping each other helps all of us," said Hurst.
You can make a donation to help out Pops here.