Most of us have a favorite celebrity person that we admire and die to meet in person one day, although we know that may never happen. But in case it does, it looks just like this 13-year-old girl named Sydney Bourbeau meeting Ed Sheeran while performing one of his songs at a mall. How incredible is that?
Sydney was singing at a fundraiser event for the local Humane Society. The song she chose was "Thinking Out Loud" and she had fun time. But little did she know the day would turn to be even better than she ever expected. 
The encounter between the teen and the super star took place back in 2015, but it was so cute that we had to share it with you.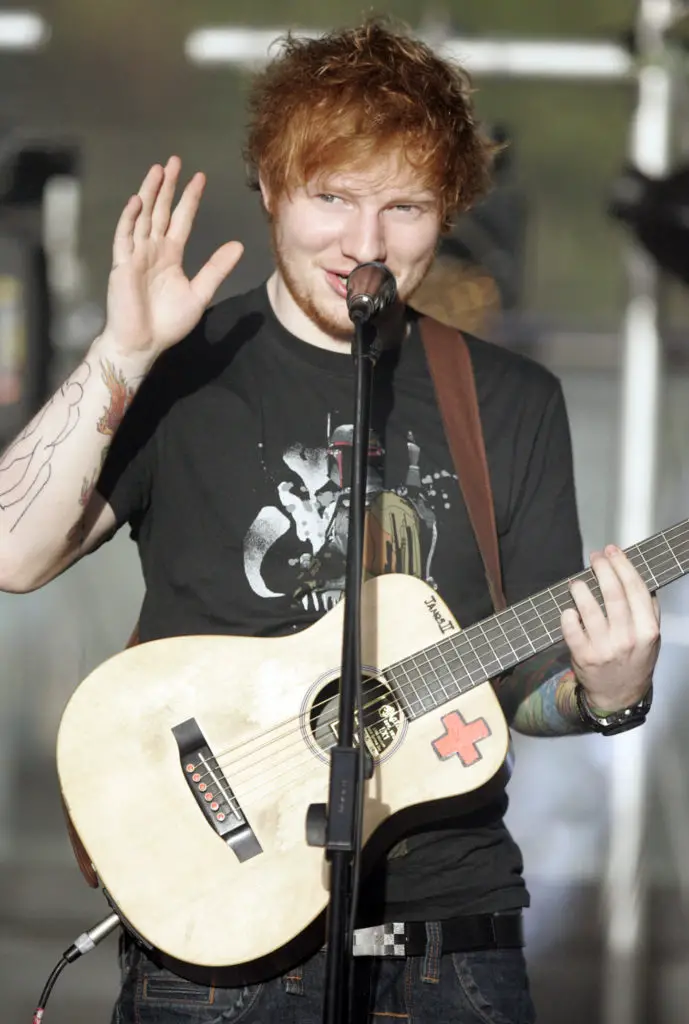 Ed Sheeran is one of America's sweethearts but has fans all around the world, including Canada, where Sydney is from. His songs are number one hits and people of all ages enjoy his music.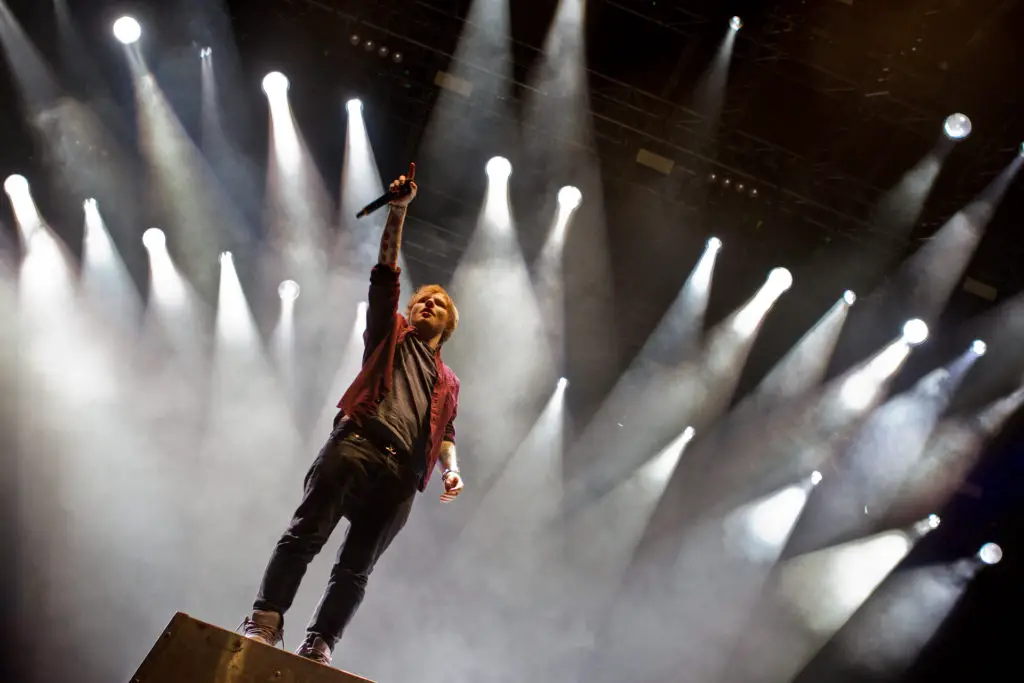 It was a fortunate stroke of serendipity that Sydney performed the song live on the day when Sheeran and his cousin Murray Cummings were taking a walk around the mall. 
Sheeran felt pleased and decided to surprise the girl while Cumming was holding the camera. They really wanted to put the whole thing on tape.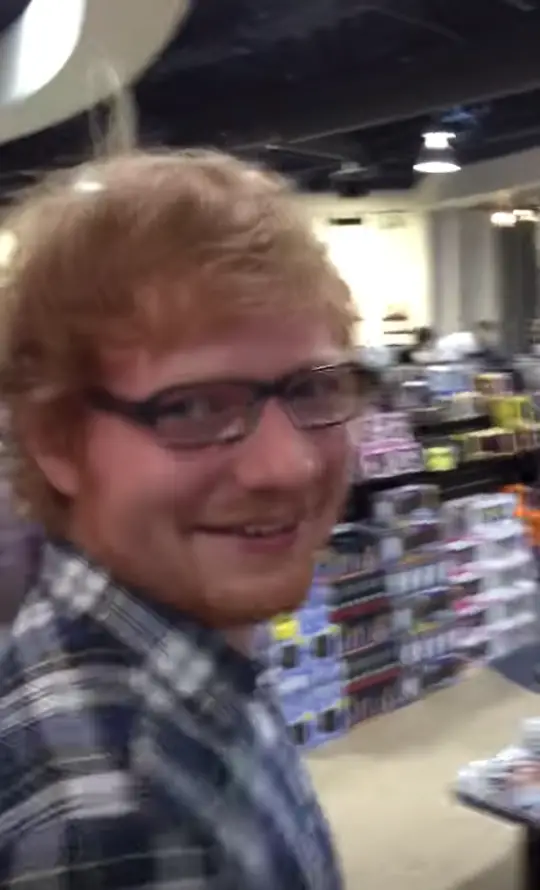 At the time, Sydney was performing in front of a small group of people. Needless to say, they were all very happy they took a minute of their time to stop and listen to the teen.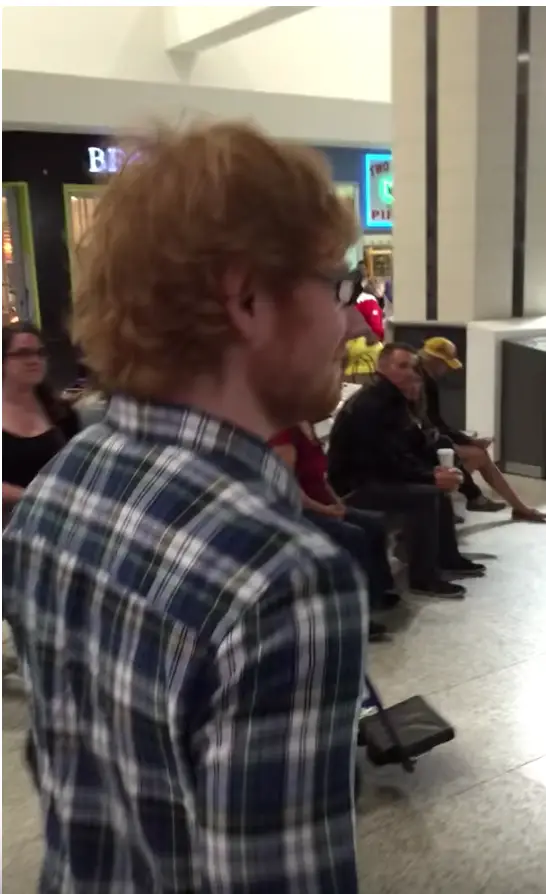 As all eyes were on Sydney, the crowd didn't notice when Sheeran walked up on the stage.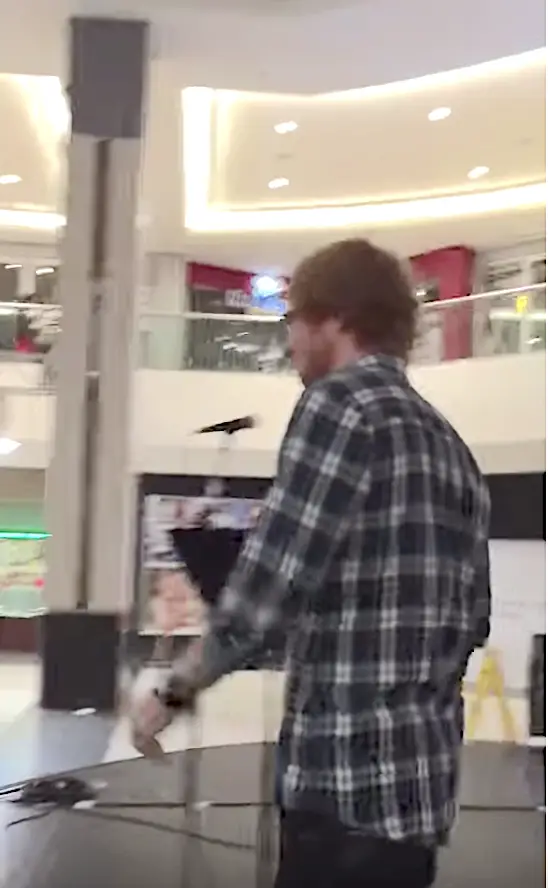 But the moment they realized it was really him standing right next to the girl, they couldn't hide their excitement. Sydney, however, didn't understand what was happening. Speaking to The Edmonton Journal, she said how she though someone was coming to fix the sound or something.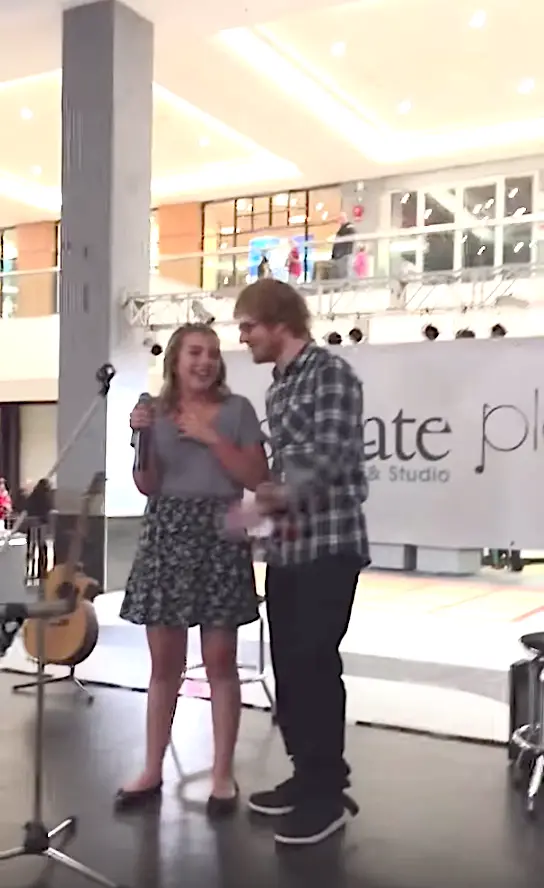 When she saw Sheeran staying by her side, she covered her mouth in surprise. Was that really happening?
In the next moment, her solo performance turns into a duet she will never forget. It doesn't happen that often that your favorite musician runs into you singing his song in public and joins in. 
Sydney was all confused and had no idea what to do next. "I was like, should I stop? I didn't want to stop, but I wanted to talk to him," she told The Edmonton Journal. "This is, like, the best thing that's ever happened to me."
Well, she did the right thing finishing that song, despite her voice was shaking. 
The crowd went wild and felt lucky to be sharing this one-of-a-kind experience with Sydney.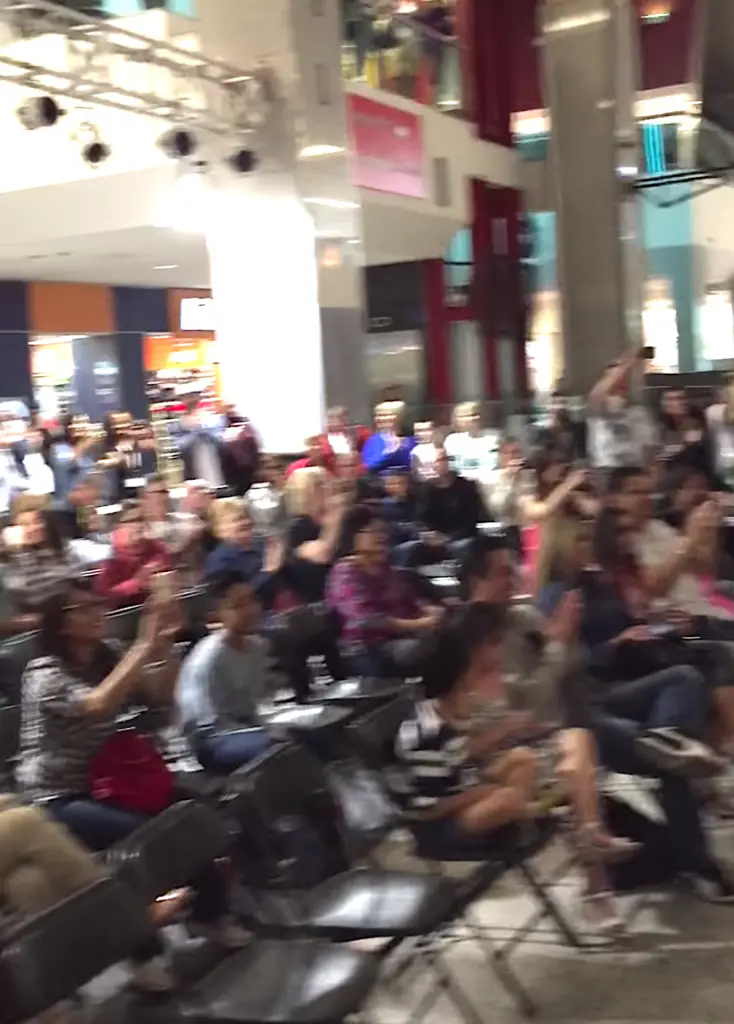 What Cumming caught on tape was plenty of surprised faces of passersby at the moment they realized it was in fact Sheeran himself who was dueting with the girl.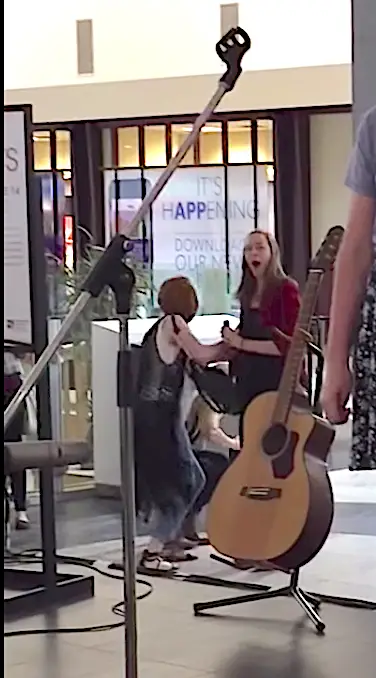 The best part of the whole thing was that the voice of Sheeran and Sydney blended just perfectly. It looked as though they were practicing for this.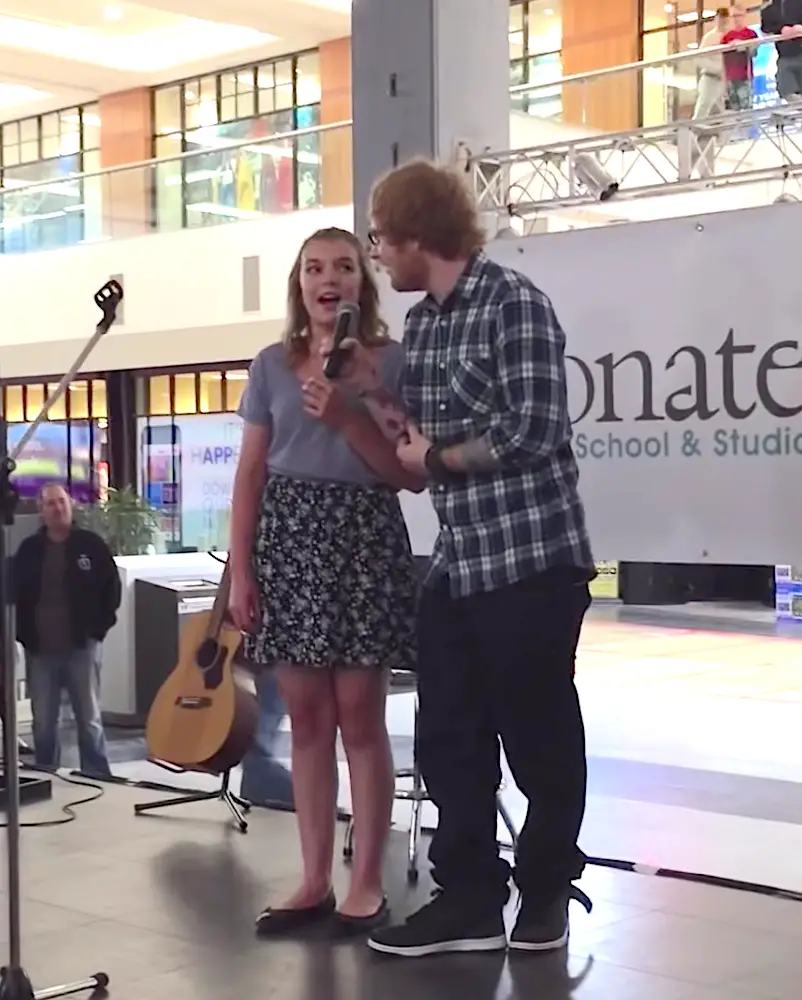 At the end of the mesmerizing performance, Sydney got a hug and a kiss from the music star.
We all know that Ed Sheeran is a very kind and humble person. It was later reported how his manager contacted Sydney and offered her tickets for an upcoming concert of Sheeran. Isn't that adorable?
The video of the unexpected mall performance is a must see. Check it out below.