Life is unpredictable and can take us to strange and new places when we least expect it. Sometimes, no matter how much we want something, things just don't turn for the best, and other times, everything goes smoothly, just like the career of southern beauty Donna Douglas.
Donna was born Donna Ione Smith on Sept 26, 1932 in Pride, East Baton Rouge Parish, Louisiana. When she was young, she probably never assumed that she would end up in the Big Apple and would become one of the most famous actresses of her time.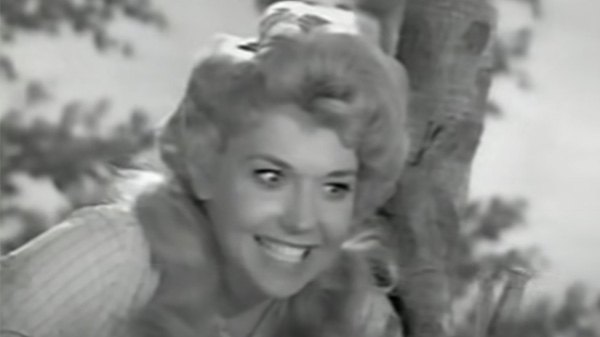 Louisiana was definitely not the place to be for Donna as her beauty and aspiration were asking for more.
When she was 16, she married Roland Bourgeois and had a son at the age of 21. Shorty after, however, young Donna divorced and decided to pursue a career as a model. She was crowned "Miss Baton Rouge" and "Miss New Orleans" in 1957 and she landed a job as an ad-model for a toothpaste company. From that moment on, Donna, who was a quiet and naive young lady, somehow became aware of her abilities and longed for more.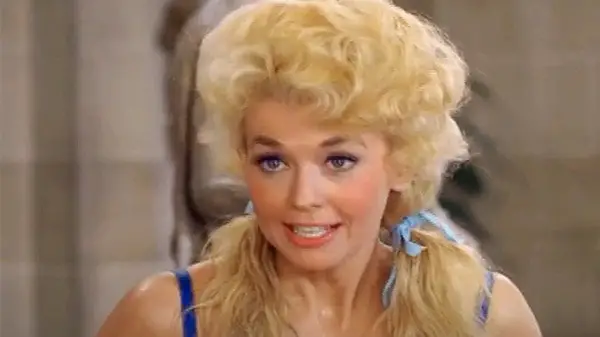 Once in New York, she went to an audition for the role of Elly May on one of the most successful TV series, The Beverly Hillbillies. The series first aired in 1962 and reached number one just three weeks after the first episode.
It portrayed the life of the Clampett family. The father, Jed Clampett, played by Buddy Ebsen, became a millionaire overnight so he and his family moved from the hills of the Ozark Mountains to Beverly Hills, California. However, changing places didn't change their hillbilly manners, and that's where the comedy who everyone loved started.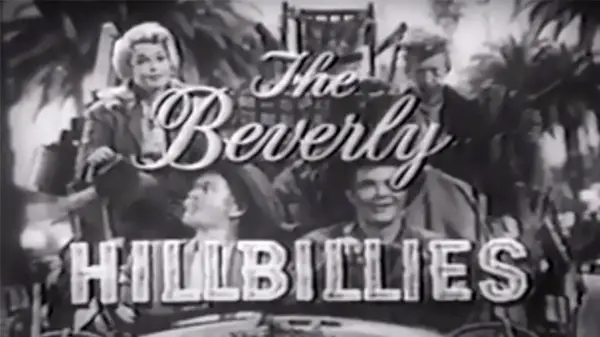 When Donna traveled for the open-call audition from New York to California, there were 500 other girls who were dreaming of getting a role in the series. Speaking of the time, she recalled how the producers asked her to milk a goat. "I had milked cows before," she told AP 2009. "I figured they were equipped the same, so I just went on over and did it."
Donna added, "I thought my heart was gonna pop wide ope. All I could do was bob my head up and down. I wanted my folks back home to be proud of what I did."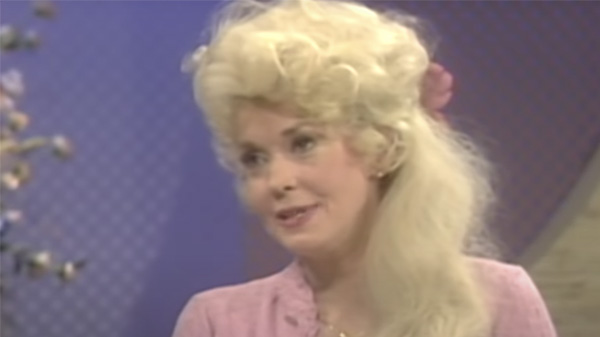 After the audition, as Donna headed home, she got involved in a car accident and ended up in the hospital. But that didn't prevent her to show up at the testing a few days later. Luckily, she got the role, although she was completely unaware at the time of how important and how everlasting Elly May would turn out to be.
On the set of The Beverly Hillbillies, Donna made friends with actor Max Baer Jr, who played the role of Jethro Bodine, son of Jed's cousin Pearl, a borderline dim-witted man who was good at math.
According to the book Dashing, Daring, and Debonair: TV's Top Male Icons from the 50s, 60s, and 70s, Donna said of her friend, "He gave me a hard time then and still does. But we all were like a family. Max could complain about any one of us (for whatever reason), but do not let someone else say something about one of us. Boy — would Max really let that person have it. He'd defend us just like with a real family member."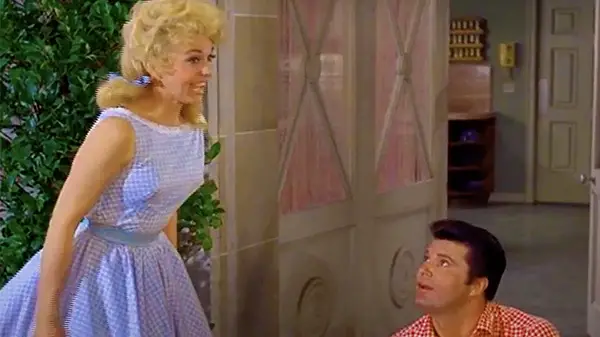 But then, amid its popularity, the show was canceled in 1971 and that decision surprised both the fans and the cast. "I didn't know it was going to end," Donna said speaking to the Lincoln Times News. "They kept telling us we would be coming back for next season and then they would say no and kept see-sawing back and forth. We never had a farewell finale."
The same year the show was canceled, Donna married director Robert M. Leeds, but the pair divorced in 1980.
As Donna herself once said, the show didn't only bring her enormous popularity and love, but also best friends for life. One very special person in her life, who remained her closest friend until the end of his life was Buddy Ebsen, who portrayed the role of Jed, Donna's TV father. She always spoke of him as "a wonderful man, very much like my own father, a quiet, reserved, and caring person."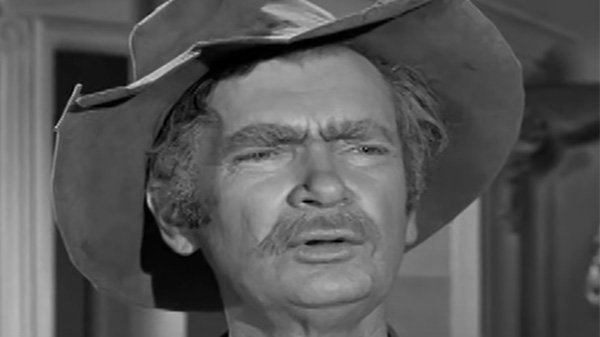 When he died in 2003, the actress was heartbroken. She told The Bay Net, "Most of my scenes were with Buddy, and most of Max's with Irene. Buddy was just a wonderful man. I related to him so easily. The night before he died, Max and I went up to the hospital to see him."
After The Beverly Hillbillies, Donna played in a number of TV shows and movies, including Frankie And Johnny, where she starred along with the King of Rock and Roll, Elvis Presley.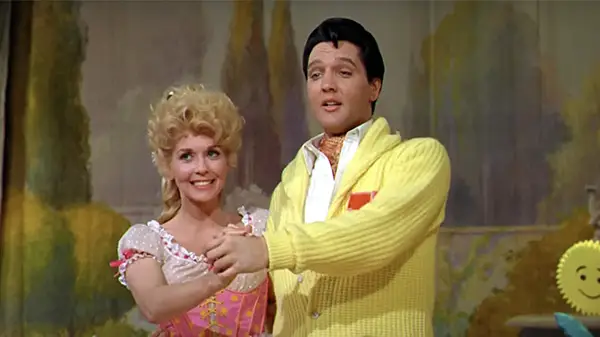 When she felt like she had it enough from television, Donna started working as a real-estate agent and although she sold million dollar homes, she didn't really enjoy that job. "Oh no, I wasn't good in real estate," she said, "You know why? Because I've learned I'm a service person. I'll tell 'em what's good about the house, but I'll tell them what's wrong about it, too. And you don't do that!"
Sadly, Donna passed away of pancreatic cancer in 2015 in a hospital near her hometown of Zachary, Louisiana. Her last job in Hollywood was that in the 2013 movie Chronicles of Life Trials.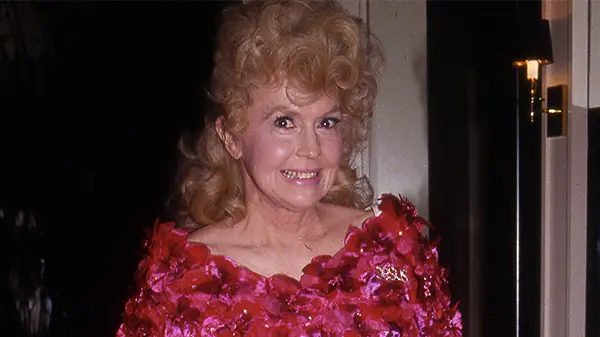 "We lost a dear family friend today…The world knew her as Ellie Mae Clampett. A Beverly Hillbilly. But we knew her as our precious Donna who never met a stranger, had style and grace, had a kind heart, always wore pretty pink, and loved people," the post by the Southern Gospel Update read. "I'm thankful for the time we got to spend with her and all the wisdom and lessons that the kids learned from her! I will forever hear her whistle and "y'all come back now, hear. See you on the other side, my friend."
Donna's portrayal of Elly May was nothing less than legendary. Rest in peace!