One thing about former President and business mogul Donald Trump is that he's a public figure who's under the spotlight all the time. The same, however, can't be said for his youngest son, Barron Trump.
The truth is that a lot about Barron's life is a mystery to the public.
He doesn't expose his private life and is rarely seen in public. What we know of him is that he's currently attending the private school Oxbridge Academy and is part of the class 2024. He, along with his parents, lives at the family's Mar-a-Lago estate in Florida.
Barron was born in 2006, the same year when Donald and Melania tied the knot. He grew up in the Trump Tower in Manhattan, where he is reported to have an entire floor for himself. Although he has lived surrounded by luxury, he never had a traditional nanny while growing up. Instead, Melania took all the care of him, and that included preparing him breakfast and lunch every day.
Back in the day when Barron was born, Donald Trump did something unconventional. Just 20 minutes into the world, the former president alerted the media that he became a father for the fifth time.
As reported by several newspapers, he called MSNBC's long-running radio show "Imus in the Morning," hosted by Don Imus, to reveal the great news.
"Everyone's perfect," Donald Trump, who was 59 at the time, told Imus.
"I continue to stay young, right? I produce children, I stay young," while Melania's website posted that the baby weighted in at 8 1/2 pounds and was 21 inches long.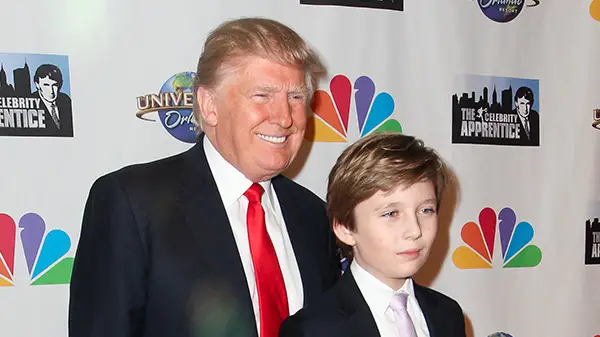 What many noticed is that Barron didn't stop growing from the last time he was spotted out in public, including Ivana Trump's funeral which he attended together with his parents.
Last year, Donald Trump, who stands at "only" 6 feet 3, actually spoke of his son's height.
"Barron is 6-foot-7, can you believe it? And he's 15," Trump said.told NY Post.
"Eric is short — he's only 6-foot-6."
In one clip from Trump's press conference, panning across an entire room of people, the president's son could clearly be seen in the background, dwarfing all others.
Nowadays, however, it's hard for the Trump family to be out of the spotlight having in mind that Donald Trump was indicted by a New York court in March.
Melania Trump has decided to stay quiet and has not been on the campaign trail or in the courtroom with her husband. She has also stayed silent when her husband's mugshot went viral after he was booed and fingerprinted at a Georgia jailhouse for charges of election fraud.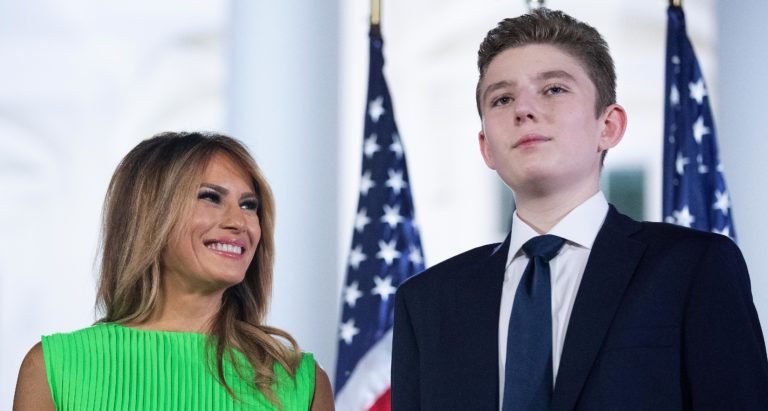 That, according to a People Magazine source, has to do with not only herself but also Barron Trump.
"Melania is good at taking care of business at hand, which includes her own life, the life of her son, and the lives of her close family members," the source told People Magazine. 
"She would not stand in a circle of people she knows and openly comment on the lawsuits or the mug shot. She will have her way of dealing with this and anything else publicly when she feels like it," the source added. "Remember, Melania is a mom with a not-yet-adult son to protect. A mug shot that everyone is talking about is just one more issue to wade through."
Melania is doing her best to keep herself and her son out of sight.
The reason for that is that in the middle of August, a Chicago social studies teacher was arrested over alleged threats to kill Donald Trump and Barron.
As per The Guardian, the death threat was sent in an email to the unidentified head of an educational institution in Palm Beach County, southern Florida, where Mar-a-Lago is located.
"I will state that I will shoot Donald Trump Sr AND Barron Trump straight in the face at any opportunity I get!" the woman wrote in an email in May.
A senior law enforcement official told CBS that the woman had been "on the U.S. Secret Service's radar for several years." Recently, the "nature of her threats escalated to become more specific."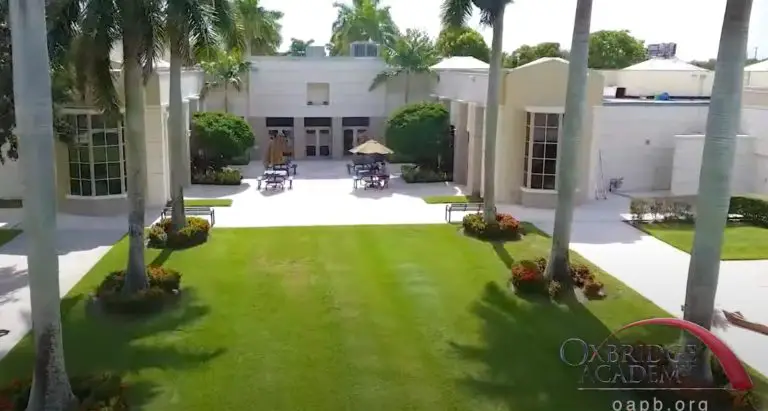 "Her family has expressed concern to law enforcement about her potential for violence," a senior law enforcement official said. "She has struggled chronically with her mental health and recently reported stopping taking her prescribed medication."
The woman's attorney said, "She would never actually get close to Barron Trump because she's afraid of him."
He then added: "This is all a little wacky, but it doesn't say that she's a danger."
In a September interview, Donald Trump spoke of his son and described him as a great kid. He also spoke of his wife and said, "She's doing very well. She's very strong, very, very even-keeled. And she's a very good woman," adding that things between them are doing well.
"She's a very calm person. It's very interesting, and I think that's what people like about her. Our dinners are nice dinners, our dinners are like people's dinners… we actually get along very well," he explained.
Trump then added that he and Melania are "looking into" the possibility of Barron attending the Wharton School at the University of Pennsylvania.
"He's a good kid, he's a good-looking kid. He's a great student, very good student," the former president added.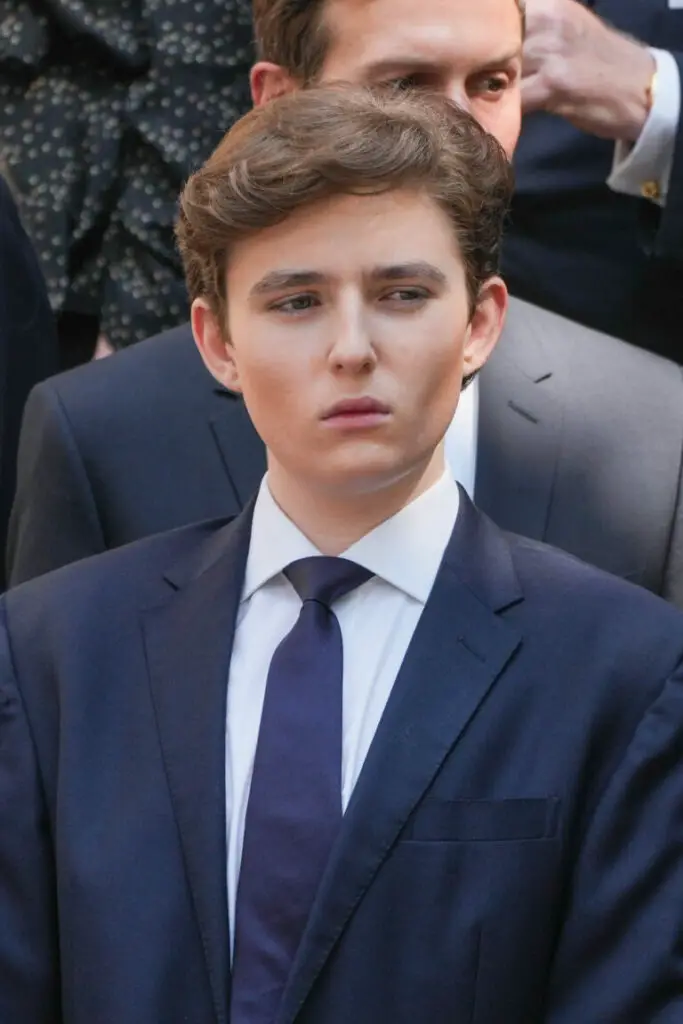 Recently, the Manhattan Supreme Court Justice Arthur Engoron found that Donald Trump, his family, his businesses, and the entire Trump Organization had committed fraud by overvaluing his wealth on business documents for years. This was to get better bank deals, which New York Attorney General Letitia James first claimed in her lawsuit.
With the ruling, Engoron revoked the Trump Organization's New York "business certificates" and any other business based in New York City run by Trump or his family, which means that Donald Trump could be stripped of the control over some of his Trump properties, including his beloved Trump Tower in Midtown Manhattan, where Barron grew up.
Trump spoke of the case on the social media, referring to it as to a "witch hunt."
"The widespread attack against me, my family, and my supporters has devolved to new, un-American depths, at the hands of a DERANGED New York State Judge, doing the bidding of a completely biased and corrupt "Prosecutor," Letitia James," Donald Trump shouted on his Truth Social platform.
"Nothing like this has ever happened in our Country before. My Civil Rights have been violated, and some Appellate Court, whether Federal or State, must reverse this horrible, un-American decision. If they can do this to me, they can do this to YOU!" Trump added.
It's not yet clear how this will affect Trump's children, including Barron.
Please SHARE this article with your family and friends on Facebook.
Bored Daddy
Love and Peace