Rescue stories of vulnerable and neglected animals who can't fight for themselves remind us that not everyone is heartless towards these poor souls. The Humane Society of the United States (HSUS) has done so much for the animals in need, and this time, they saved a group of 84 Great Danes from a New England mansion that was a headquarter of an illegal puppy mill.
The conditions in which the dogs were kept and bred were inhumane. There were feces all over the place and pieces of food were thrown around the rooms.
Some of the dogs were caged while the rest were running free.
After the rescuers stepped foot inside the place, they shared a post explaining what they really stumbled upon, saying, "The first thing that hit [rescuers] was an overpowering rancid and putrid smell, with ammonia levels so high in some room that the rescuers' eyes teared up."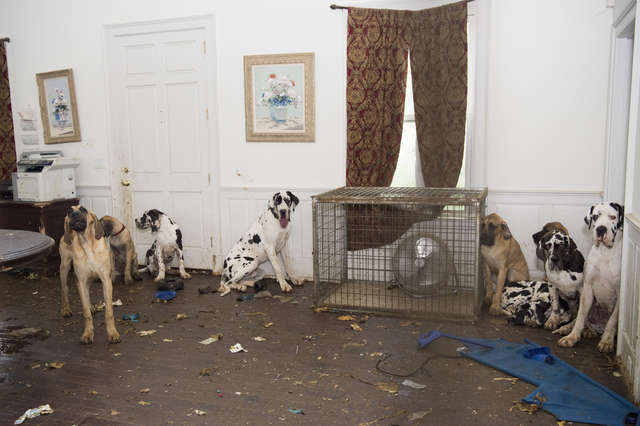 "There were feces and debris smeared across all the walls to the point where the windows were opaque."

"There was no sign of available water, just some remains of raw chicken parts strewn around the dogs."
While all the rooms were full of dogs, there was one bedroom in which only two Great Danes were placed. One of them was a senior whom they named Wanda.
Morgan, a rescuer at HSUS, told The Dodo: "We have these really dramatic pictures of [Wanda] in this person's bed, and it was completely covered in feces."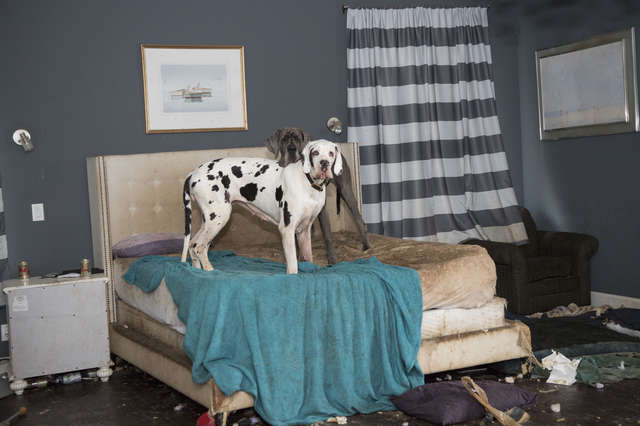 The dogs were unhealthy, filthy, and in need of medical assistance. The rescuers from HSUS asked to be given legal custody of the dogs that were placed at a shelter after the rescue. The battle over the custody lasted for 14 months. 
During that time, Morgan and Wanda became best friends. It was obvious that the dog found in her rescuer someone she could love and trust. 
Speaking of that period, Morgan says:
"All the volunteers would say, 'You know that she's your dog, right?' She picked you. That's your dog.'"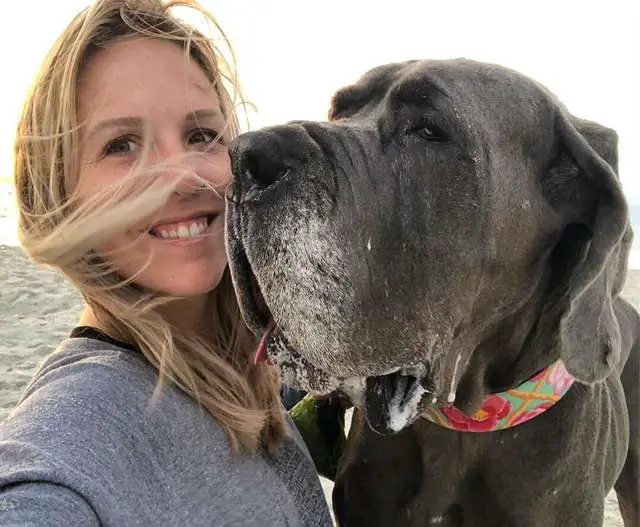 Welcoming the dog in her home didn't sound like the best idea because of Morgan's husband's health condition at the time, but she still did it as her gut feeling was telling her it was the right thing to do.
"It was probably one of the best decisions I've ever made," she later revealed.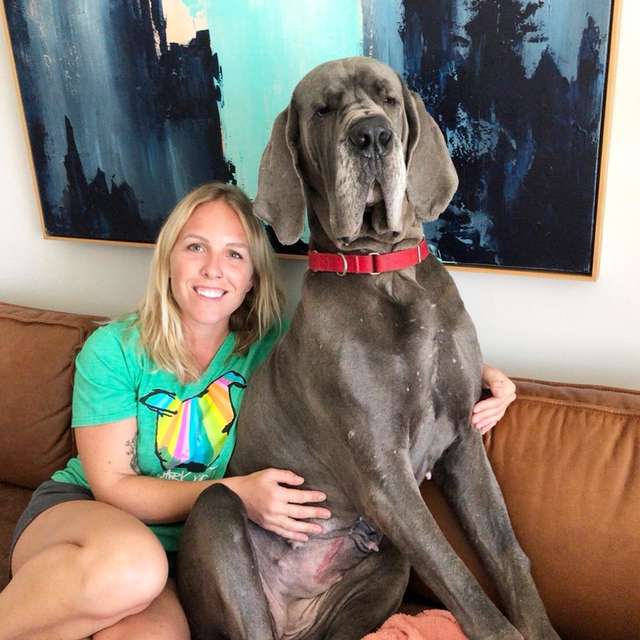 The bond between the two is stronger with each passing day and Wanda loves being around her human mommy so much that she follows her wherever she goes. Morgan admits that Wanda is her "soul mate" and says how neither she, nor her husband can imagine their life without the new addition to their family.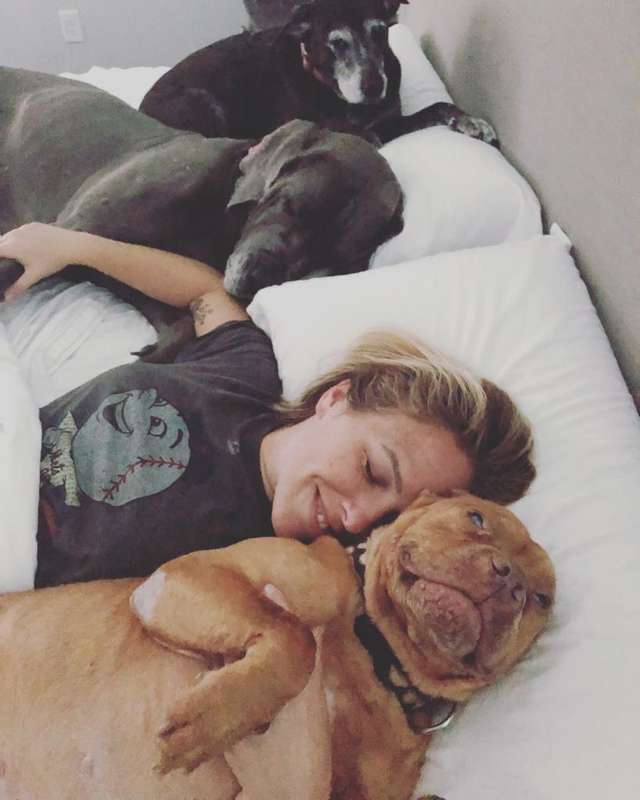 "I literally spend my whole life caring for animals, and I don't think I've loved an animal on Earth as much as I love her."
It's amazing how Morgan helped Wanda put her sad past behind her and start her life over. She now gets to spend her days surrounded with people who love her unconditionally.
We hope each of those 84 dogs trapped at the mansion will find their happy ending, too.