Dick Hoyt and his wheelchair bound son Rick Hoyt were icons of the Boston Marathon.
Not only people from the U.S, but also from countries from all over the world learned of this incredible duo that paved the way for other disabled people participants in marathons.
Sadly, the Boston Athletic Association shared the devastating news of Dick Hoyt's passing at 80 years old on Wednesday, as per Today. "We are tremendously saddened to learn of the passing of Boston Marathon icon Dick Hoyt. Dick personified what it means to be a Boston Marathoner, finishing 32 races with son Rick. We are keeping his many family & friends in our prayers." He died in his sleep.
The organization further wrote: "Team Hoyt's 1,000th race together came at the 2009 Boston Marathon, and in 2015 Dick served as Grand Marshal of the race in recognition of his impact on the event and Para Athlete community."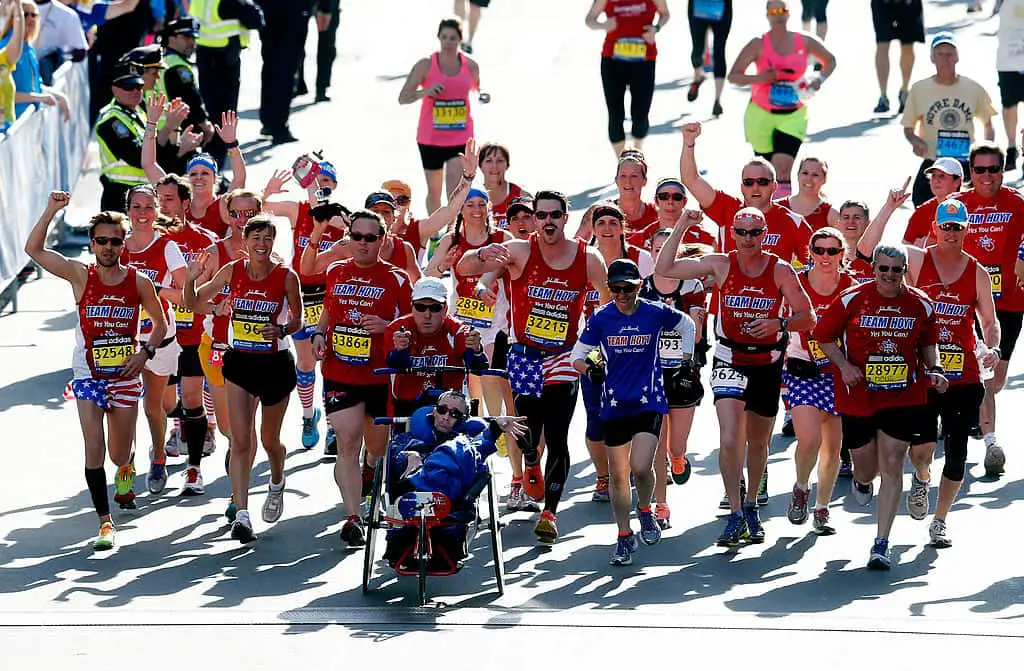 Over the years, these father and son completed more than 1100 marathons together, among which 32 Boston marathons, with Dick pushing his son in a customized wheelchair.
Rick has cerebral palsy and was diagnosed as a spastic quadriplegic. He is unable to walk or speak. His condition is a result of the lack of oxygen in his brain during birth caused by the umbilical cord wrapped around his neck.
When Rick was welcomed into the world and diagnosed with the condition, Dick and his late wife were advised to place him in an institution, thus telling them he would be vegetable and burden for the rest of his life, according to his now late father Dick, as per Today.
However, his parents never gave up on him. On the contrary, they did all in their power to offer him the best life. Despite his condition, Rick finished high school and graduated from the University of Boston.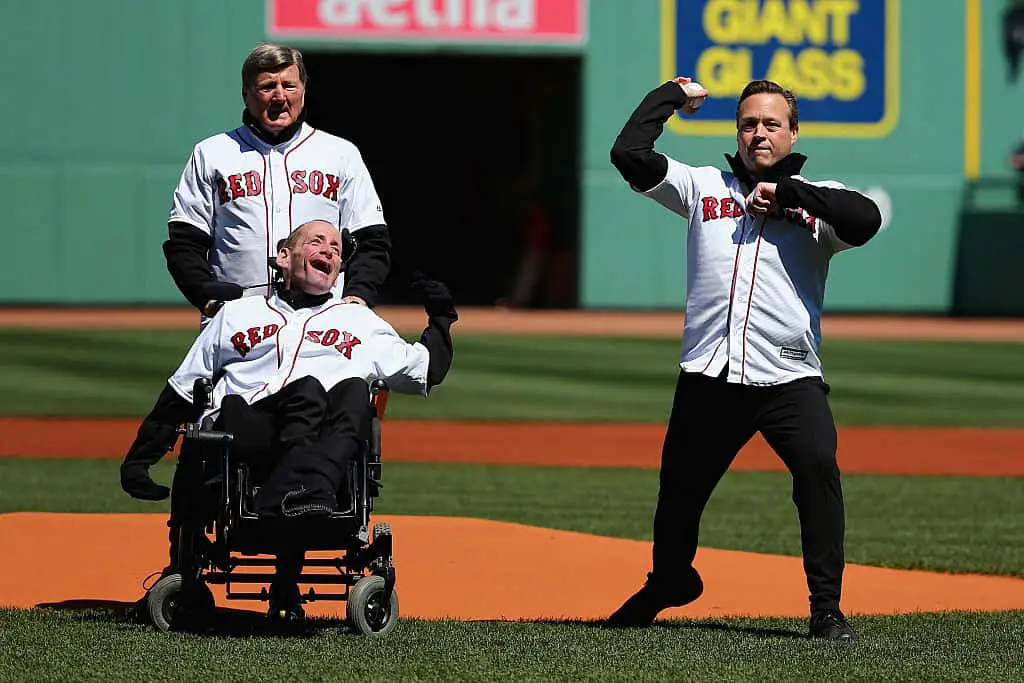 After Team Hoyt were memorialized in a life-sized bronze statue placed at the starting line of the Boston Marathon, Dick opened up and said: "Today he's 51 years old and we still haven't figured out what kind of vegetable he is — and guess what? That vegetable has been turned into a bronze statue." He was very proud of his son, and happy that Rick proved the doctors wrong.
The Hoyt statue is unveiled at #bostonmarathon start Jim Gallagher, Jim Boyle of @jhboston26 w/ Dick & Rick Hoyt pic.twitter.com/JfSggNgIyk

— Boston Marathon JH (@jhboston26) April 8, 2013
The story behind the love for marathons is truly a touching one.
One day in 1977, after he got back from school, Rick wrote on his computer how he wanted to take part in a charity race for a boy who was involved in an accident and was left paralyzed.
Dick agreed and the two participated in that race. "We came in next to last, but not last," said Dick. "When we got home that night, Rick wrote on his computer, 'Dad when I'm running, it feels like my disability disappears' — which was a very powerful message to me."
"YES YOU CAN": Dick Hoyt, the dad famous for completing more than 30 Boston Marathons with his quadriplegic son, has passed away at 80. @willganss reports on his inspiring legacy. pic.twitter.com/ysla3SFVPA

— ABC World News Now (@abcWNN) March 18, 2021
Speaking on their positive impact on others, Dick once said: "It gives me a great feeling inside to see other families run with their family member with a disability, or for people without disabilities to push people who are disabled in races. We run for the people who think they can't run."
Rest in peace, Dick Hoyt.