Danny DeVito and Rhea Perlman's road to stardom was quite similar. Even before the two met and fell for one another, their lives were somewhat similar, and that could have been one of the reasons why they decided to get involved in a romance which lasted for around 40 years.
Both Danny and Rhea grew up in the east cost. He was born in 1944 in Neptune, New Jersey, while Rhea was born in Brooklyn, New York in 1948.
Ever since they were teenagers, they both dreamed of pursuing careers in acting. For Danny, that dream seemed elusive, not because of the lack of talent, but because of his height. He was often teased because of his appearance, but that would turn to be a feature that would add to his uniqueness.
After working at his sister's hair salon for two years, Danny attended the American Academy of Dramatic Arts in New York where he took makeup classes. However, no matter the type of classes they were taking, each student was expected to perform a monologue, and Danny's was so great that his teachers made him transfer to studying drama instead. That was the first step towards his bright and successful career.
Danny graduated from the academy in 1966 and moved on to Hollywood to try his luck as an actor. Becoming one didn't come as smoothly as he expected or hoped for, though.
"I worked as a car parker, and I hung around the Sunset Strip with all the flower children," he recalled. "I had long hair, and I wore a raincoat and sneakers, and I fit right in. But I wanted to act."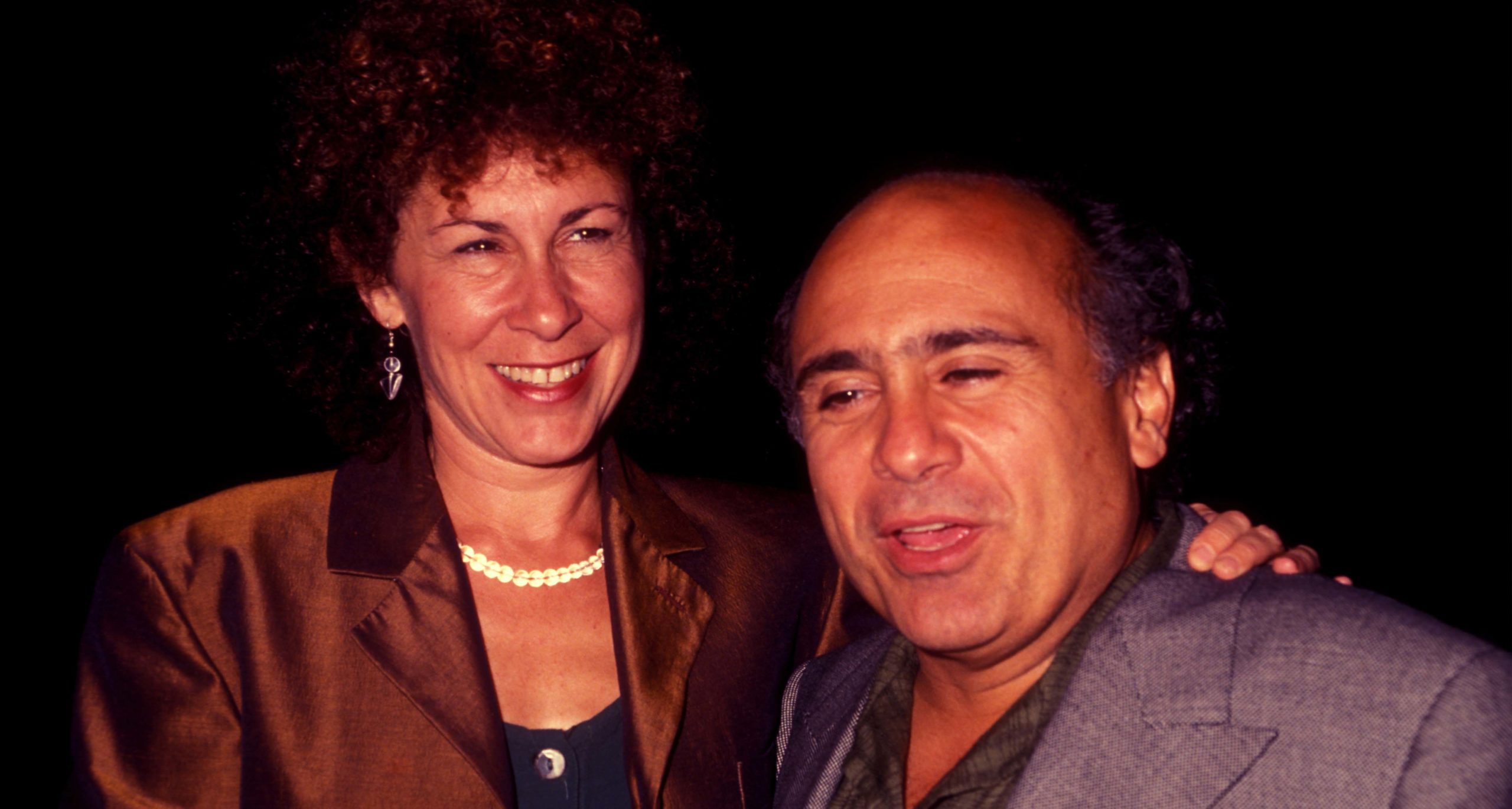 Eventually, Danny returned to New York where he worked in plays off-Broadway. During one play in 1970, he met Rhea for the first time. She was also doing plays at the time and was hoping to find her place in the film industry.
Speaking of the time she first laid eyes on Danny DeVito, Rhea shared with the Daily Times, "He sang a song that didn't make any sense at all. It was like a mating call. I knew I had to meet him if he wasn't married. So we arranged a date."
Well, the rest is history.
Just two weeks after their initial encounter, she moved to his Manhattan studio.
"He slept on the floor, and roaches would line up at attention around him. It's like he was training them," Rhea told EW about their place. "He made a Super-8 short, following a roach around."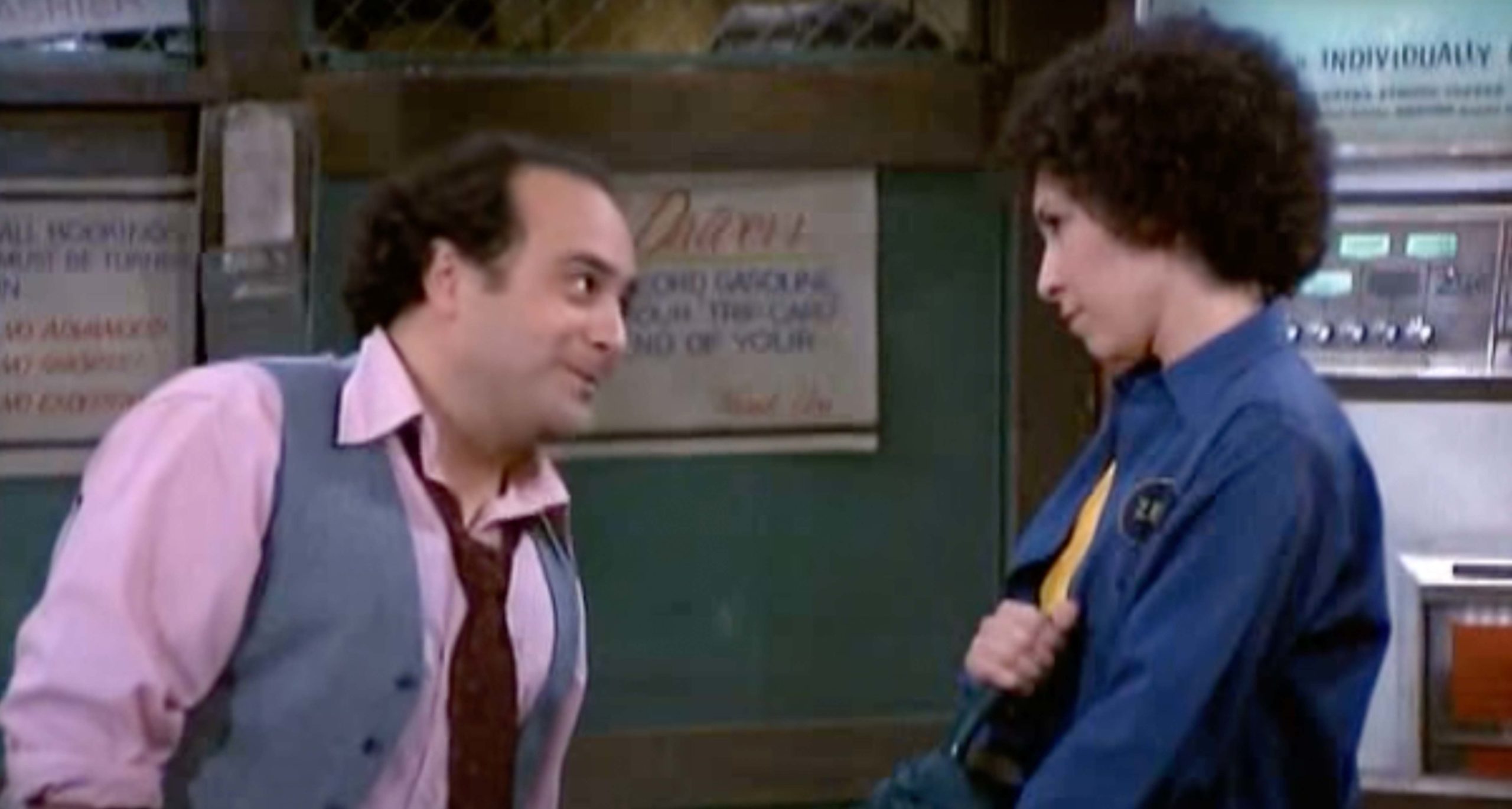 At the time they started their relationship, they were both working hard on their careers, and the hard work paid off.
Danny starred in the now iconic film One Flew Over the Cuckoo's Nest and the legendary TV series Taxi. These films brought him numerous awards and nominations, among which a Golden Globe and an Emmy.
Rhea achieved success too. Staring in the series Cheers as waitress Carla Tortelli, she had her big breakthrough which helped her make a name for herself. She won four Primetime Emmys for Outstanding Supporting Actress in a Comedy Series, received six additional nominations, and five Golden Globe nominations.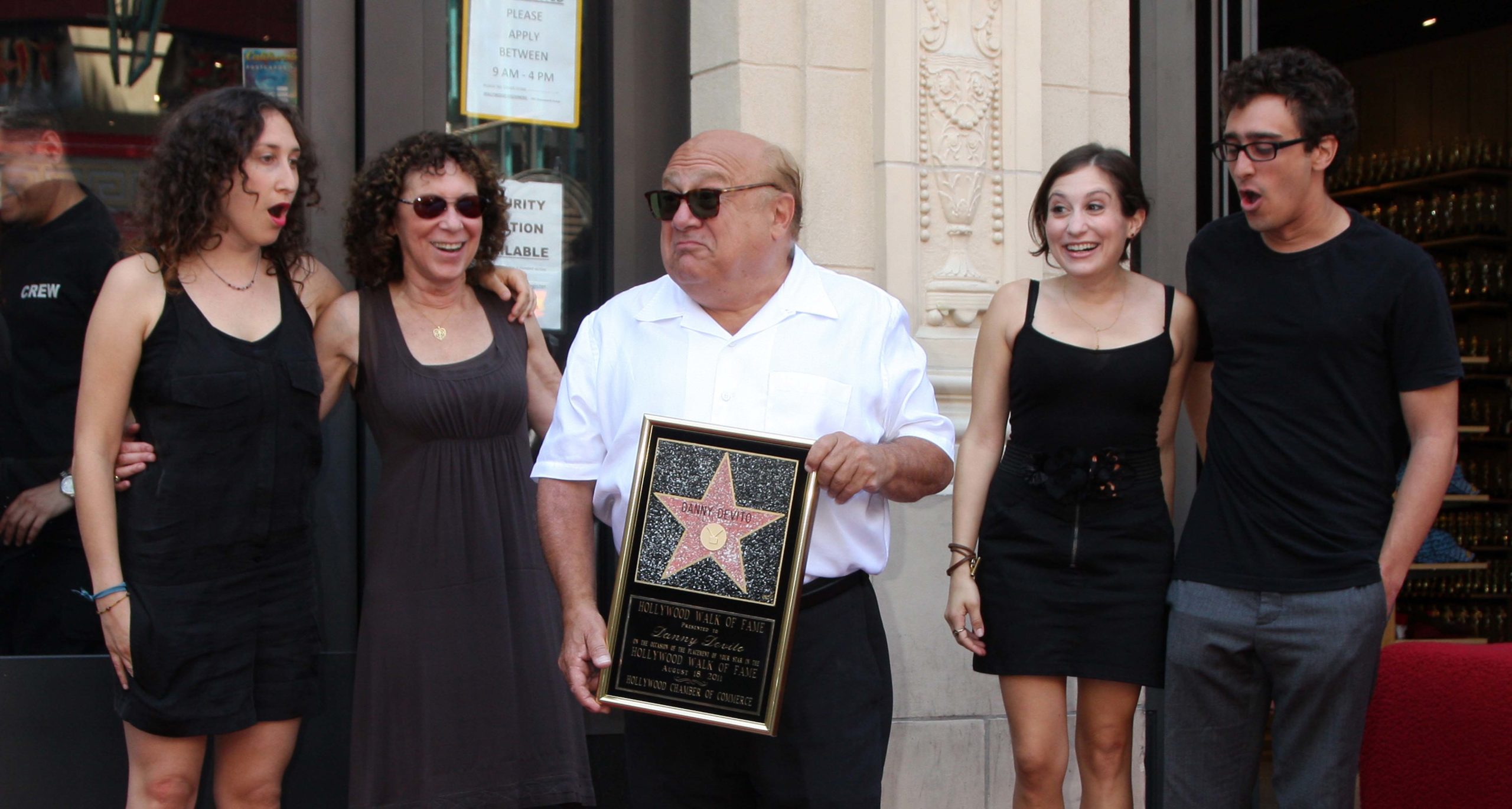 Danny and Rhea got married on January 28, 1982, and welcomed their first child, daughter Lucy DeVito, less than two months later. Their second daughter, Grace DeVito, was born in 1985 and their youngest child, son Jake DeVito, was welcomed into the world in 1987.
In 1996, Danny and Rhea stared together in the iconic film Matilda and started a production company together, Jersey Films, which produced some incredible movies such as Pulp Fiction and Erin Brockovich.
Their marriage seemed picture-perfect, but then in 2012, they announced they were splitting. That wasn't the end, however. Rumors were that actor Michael Douglas, who is Danny's friend, made them reconsider their decision. That resulted in the couple getting together again, but in 2018, they split permanently.
The reason behind this decisions remains a mystery as neither Danny nor Rhea ever spoke about it.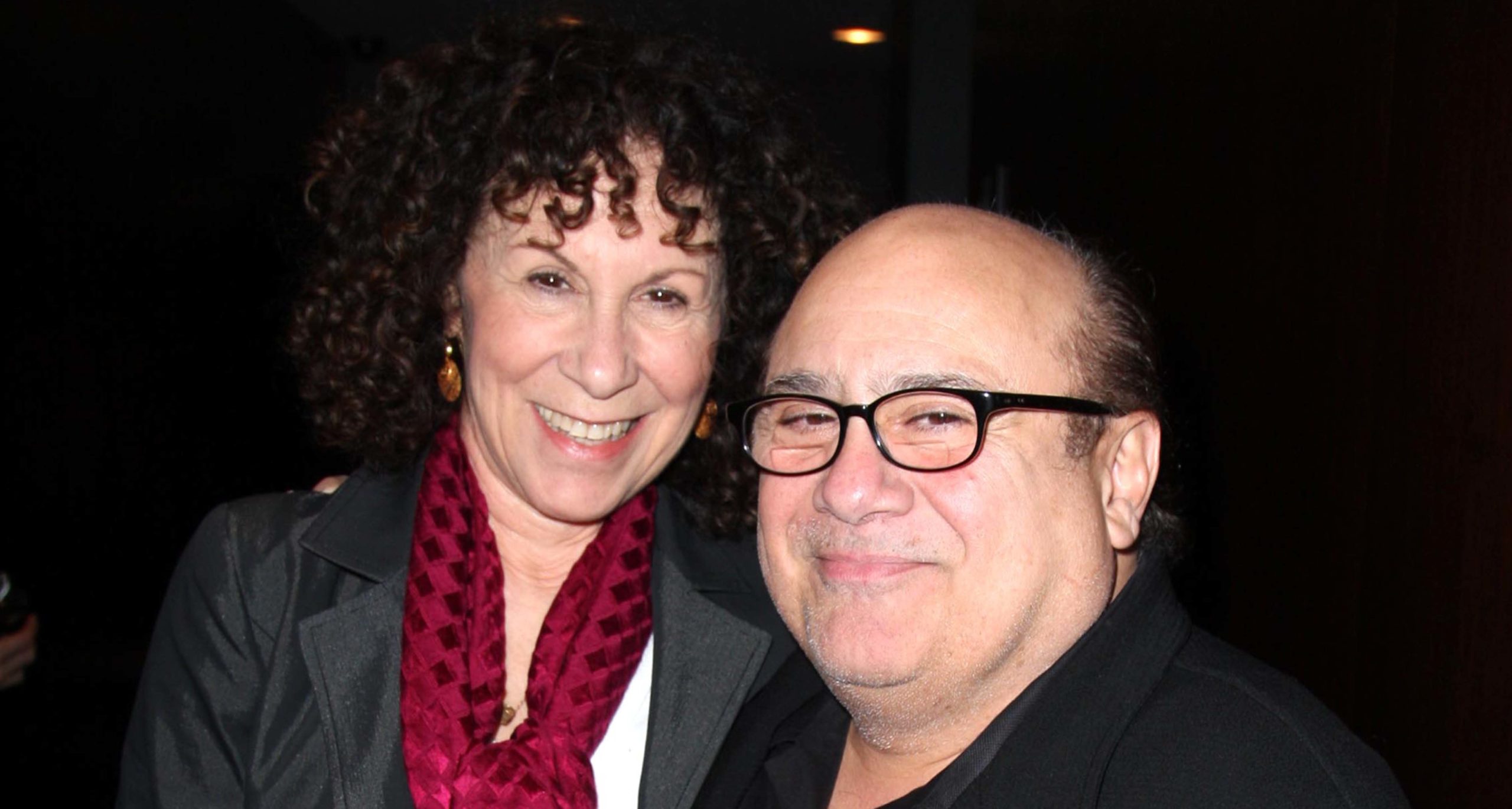 What is interesting is that even though they are no longer together, they never filed for divorce and are still legally married.
During an appearance on Watch What Happens Live with Andy Cohen in 2019, Rhea said, "You know, we were together for 40 years. Forty years is a long time. You might have to do something else!
"I'm not getting divorced. No, no, no. What for? We do live separately. We see each other a lot too."
According to the ex-couple, they are better off as friends than as spouses.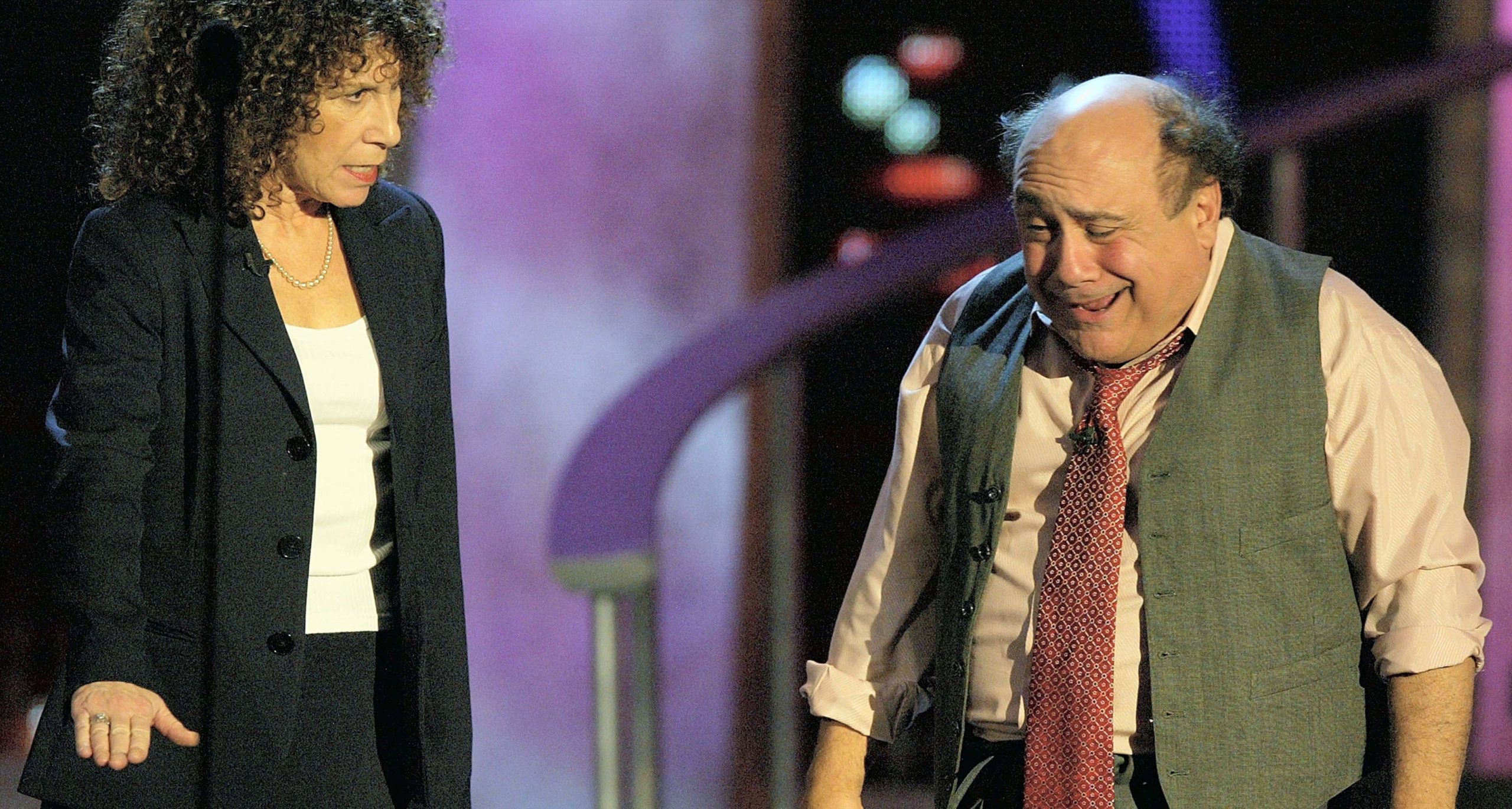 "I don't know why it's difficult for other people, but Danny and I have always loved each other, and we have three amazing children together," she said. "We really agree on almost everything important."
"[Our relationship] is much better because all of the tense stuff is gone. It's not in your face; I'm not in his, he's not in mine."
Danny shares the same opinion as his ex-wife. Speaking to People, the actor said, "We're friends. We're happy. Everybody's happy."