There's something about every father-daughter relationship that reminds us that no other bond is purer or stronger. Little girls are their fathers' princesses and the fathers are the everyday heroes who are there no matter how rough things get.
Mike Hanley and his wife Beth were blessed with three stunning daughters, and that's three times the happiness of experiencing the love only girls can give to their daddies. On the day of Jessica Hanley's bat mitzvah, she and her dad prepared an incredible dancing performance for the guests. No one really expected to see such a show. The dancing started with the perfect song, "My Girl" by The Temptations. They couldn't choose a more fitting tune for that first dance, don't you think so?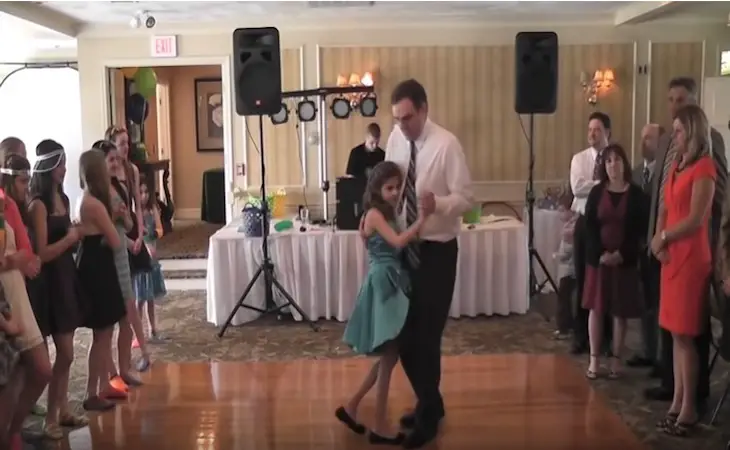 Once the music started, the real surprise unfolded before the guests' eyes. As they started singing along, the song changed all of a sudden, and Mike pretending to be surprised by that switch is priceless. Instead of taking it slowly, this father-daughter duo hit the floor once Whitney Houston's "Do You Wanna Dance?" filled the air.
Jessica is one hell of a dancer herself. She choreographed a well-prepared dancing routine using a mashup of some of the greatest hits such as Lou Bega's "Mambo No. 5," LMFAO's "Party Rock Anthem," Jackson Five's "I Want You Back," and Lady Gaga's "Poker Face." The dance ended with the first song, "My Girl." Needless to say, everyone enjoyed watching the girl's amazing performance.
Mike did the same thing for his other daughter Isabelle, two years later, but this time they chose different music and bragged with their rapping skills.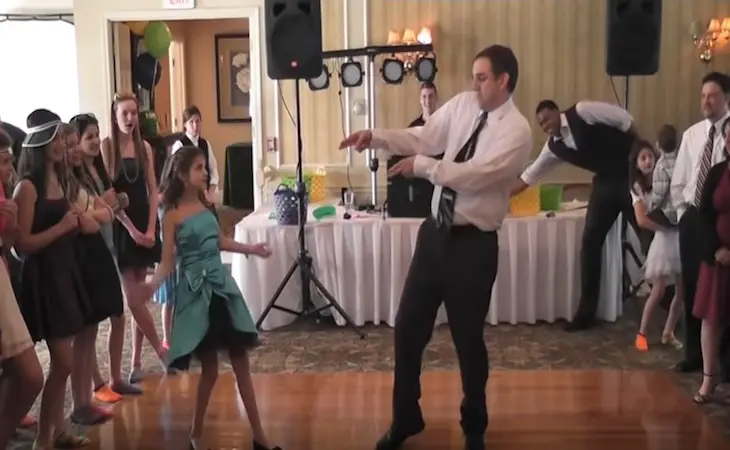 Mike is a stand-up comedian who performed in various comedy clubs, malls, department stores, and even at a hospital psychiatric ward. However, after his first daughter was born, he took a break from his career and devoted all his time to raising his daughters. But back in 2011, he got back to comedy and is entertaining people from all over the country. He's got all the support from his ladies who are always his number one priority.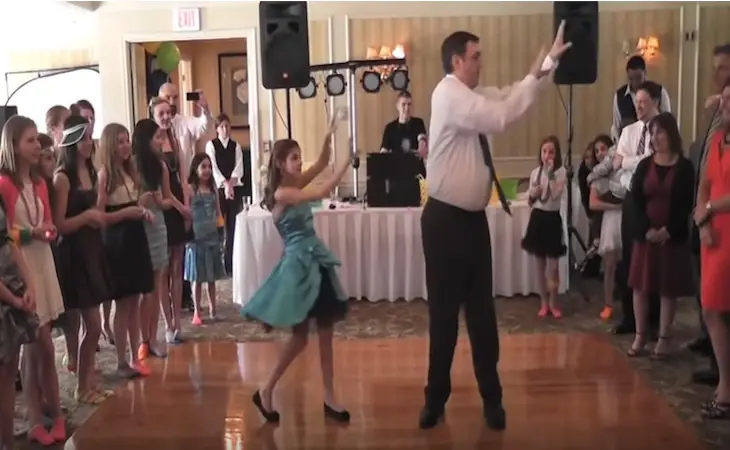 This dancing choreography is definitely something you don't want to miss.
Please SHARE this beautiful moment with your family and friends on Facebook.
Bored Daddy
Love and Peace