After more than 70 years, Britain will witness a coronation taking place when Charles would officially be crowned a King in a couple of days.
However, besides Charles, his wife Camilla will also be given a new, more significant role, that of Queen Consort.
The much-awaited coronation is set to take place on May 6, which happens to be the birth date of Archie, Harry and Meghan's son.
When late Queen Elizabeth was crowned in 1954, over 8,000 guests were in attendance at the coronation, and 129 nations were officially represented. King Charles is now allegedly planning to significantly reduce that number on his coronation, according to reports.
The coronation, which is given the code-name "Operation Golden Orb," will take place at Westminster Abbey, conducted by the Archbishop of Canterbury, Justin Welby.
The statement regarding this special event Britain hasn't seen since June 2, 1953, when Queen Elizabeth became the head of monarchy, states that King Charles' coronation "will reflect the monarch's role today and look towards the future, while being rooted in longstanding traditions and pageantry."
Further, the statement reads that "The Coronation is a solemn religious service, together with an occasion for celebration and pageantry.
"Across the Coronation Weekend, there will be further opportunities for people to come together in celebration of the historic occasion. On Sunday, May 7 2023, a special Coronation Concert will be staged and broadcast live at Windsor Castle by the BBC and BBC Studios, with several thousand pairs of tickets to be made available via public ballot," Buckingham Palace added.
"The Coronation Big Lunch, at which neighbors and communities are invited to share food and fun together, will take place across the country on the same date."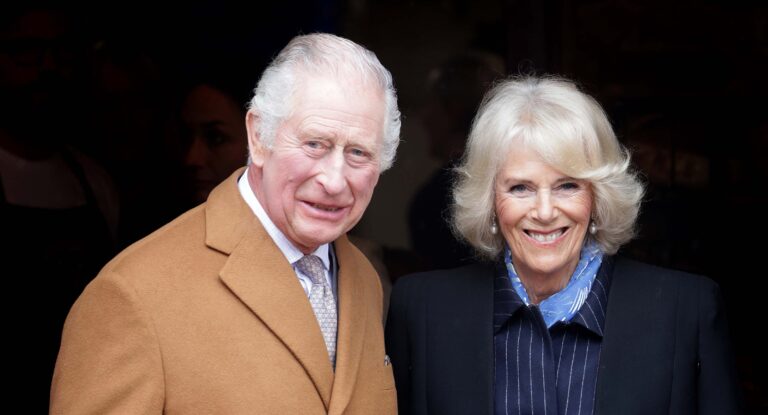 Camilla would be crowned with Queen Mary's Crown, which is set with 2,200 diamonds and was worn by Queen Mary for the coronation alongside her husband, King George V, in 1911. The crown would be altered so that is honors late Queen Elizabeth. According to some, the headpiece will be replaced with diamonds Cullinan III, IV, and V, which belonged to the late Queen's personal jewelry collection.
Harry is not expected to participate in the famous celebration on the Buckingham Palace balcony because those places are reserved for the working royals only. Military historian Dr. Peter Johnston, says Harry could be in for an uncomfortable and humiliating dilemma.
As per True Royalty TV, Johnson claimed Harry might even get banned from wearing his uniform.
"Even as a veteran who did two tours in Afghanistan, he won't wear uniform," Jonhston said, as quoted by the Mirror.
"I imagine he'll wear his medals but quite where he fits within the procession and where he comes, I think will be probably reasonably similar to where he was at the funeral as well."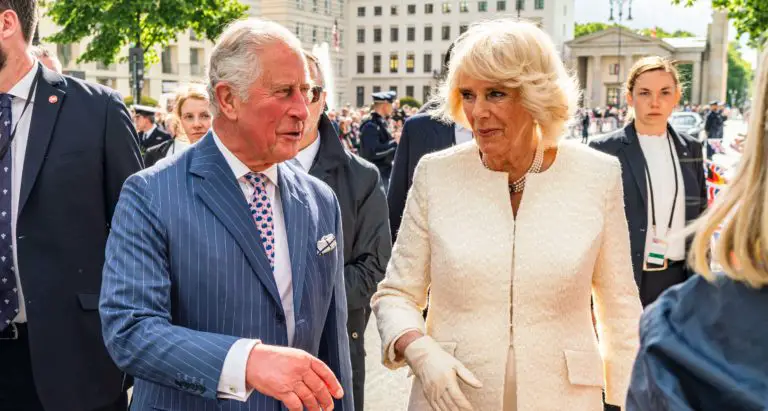 The coronation is believed to cost around $120 million. According to a recent YouGov survey, only 32% of the Brits agree that the government should fund the coronation, while others believe that the royals should pay for it themselves.
Mere days before the great event, the royal family received some tragic news. The Duchess of Buccleuch, Lady Elizabeth Kerr, wife of the Duke of Buccleuch, Richard Scott, suddenly passed away recently at age 68.
Scott was given a significant role in the coronation, to carry the Sceptre with Cross during the service. As of now, it remains unknown whether or not he will take that role.
According to the family, The Duchess of Buccleuch died after a short illness. She and Scott, whose grandmother was Princess Margaret, married back in 1981. She held a bachelor's degree in sociology from the London School of Economics and worked at BBC Radio 4 and later on BBC Radio Solway after marrying the Duke.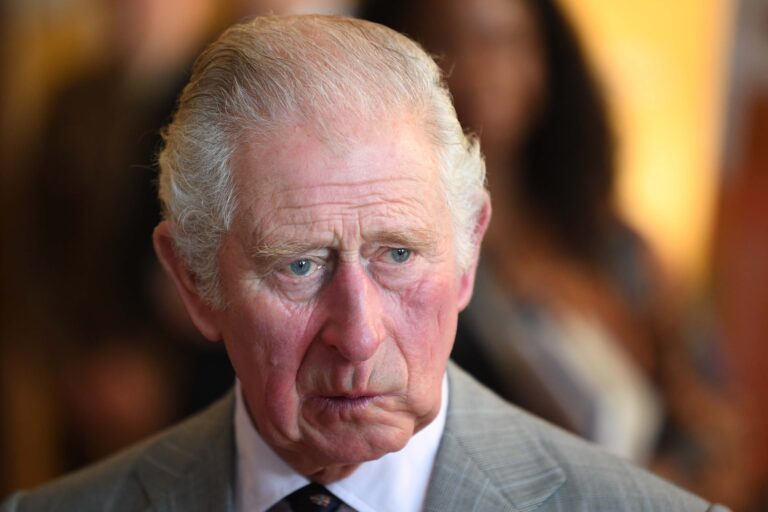 "The Duke of Buccleuch and his family have announced that, very sadly, on Sunday morning, the duchess died after a short illness following an operation," Benny Higgins, executive chairman of Buccleuch, said in a statement.
"The duchess was the most wonderful, life-enhancing spirit and our hearts go out to the family as they come to terms with their loss."
Throughout her life, The Duchess of Buccleuch was involved with several charities, including being the chairwoman of the Scottish Ballet and the Heritage Education Trust, as well as a trustee of the National Museums of Scotland and the British Museum.
Please SHARE this article with your family and friends on Facebook.
Bored Daddy
Love and Peace