It was during a really hot day in Anaheim, California, when two patrolling officers noticed something that caught their attention. An elderly man was out on the heat, mowing the lawn. We all know that extreme heat can be dangerous, and even fatal. It can increase body temperature which can lead to heavy sweating, clammy skin, dehydration, tiredness, headache, dizziness, and a bunch of other conditions.
That is the reason why officers Alex Ungureanu and Lorenzo Uribe decided to stop their car and check on the elderly man who was wearing a button-down shirt and jeans, not really breathable type of clothes.
As it turned out, the man, Lupe Robles, was mowing his friend's lawn completely for free, and this wasn't the first time for him to be helping the members of his community.
The officers wouldn't let Robles stay under the hot son any longer and offered to finish the job for him. He was really glad someone lent him a helping hand because he wasn't used to that. He was used to helping other his entire life. In fact, once this story spread around, Robles' neighbors said that he had a reputation of a person who loves being there for those in need.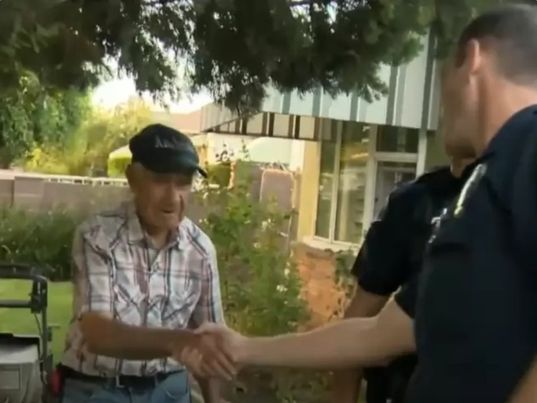 The officers were happy to help and said it's part of their job to assist in little things. Well, they did swear to protect and serve, didn't they?
As for Robles, he was very happy he made new friends. "I was very grateful, I was very happy. They are totally awesome…good friends now," he said.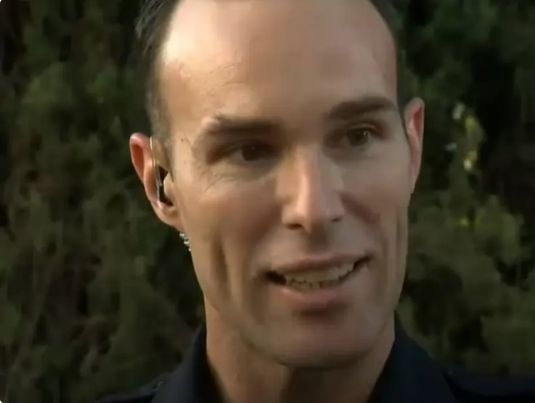 For more on this inspiring story check out the video below and don't forget to share it with your friends.