While he was driving to work that morning at around 4:30 a.m., Patrick Hennessey spotted something unusual on the road. Curious to find out what it was, he slowed down. That's when he realized the shapes he saw were actually two pit bulls. Unfortunately, one of them was injured and bleeding.
Patrick was aware he couldn't just leave the poor creatures in the middle of the road so he alerted the police. Deputy Reed and Deputy Boggs arrived at the scene at no time and were willing to get the dogs off the streets.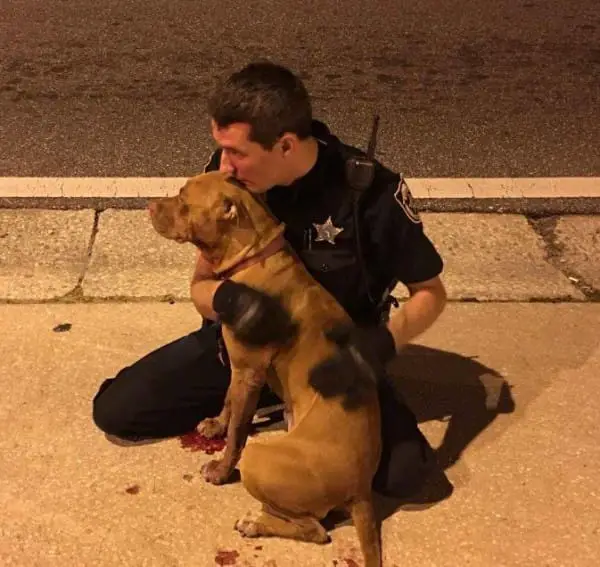 Despite the common belief (which is certainly a huge misconception) that pit bulls are aggressive and violent, the Deputies knew that all they needed in order to gain the canines' attention was a friendly approach.
The reality about this breed is totally different than what most people think of them, and their negative reputation is manly due to the fact that humans use them as fighting dogs, which is not their fault, but ours.
The most amazing thing that night was the dogs' reaction to those who came to their rescue. It looked like the poor souls knew the Deputies were there to lend a helping hand.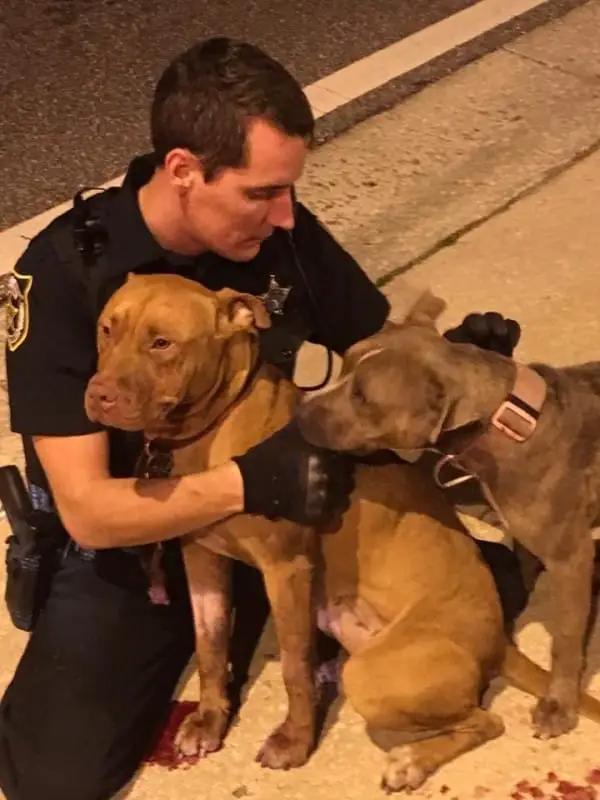 After the dogs were safely removed from the street, they knew the ordeal they went through was already in the past and were looking forward to better days.
The Deputies said how the loving creatures clung to them and didn't want to leave their side as they felt safe near the people who gave them a second chance.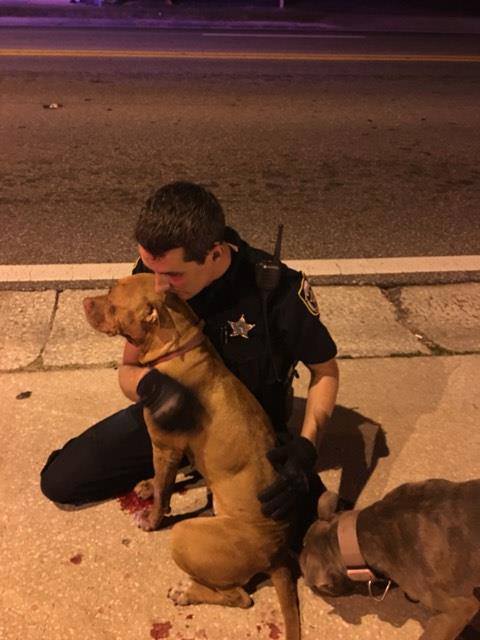 The officers applied bandages on the leg of the injured dog trying to stop the bleeding.
The animals had collars around their neck which meant someone probably dumped them there.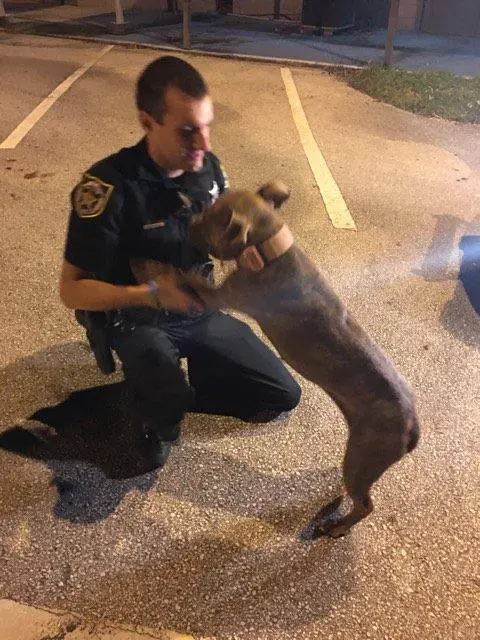 Facebook / Orange County Sheriff's Office, Florida
The two Pit Bulls stayed with the officers until the kind people from Orange County Animal Services arrived and took them to the local shelter. The dogs were given the so much needed medical assistance and enjoyed a nice bath.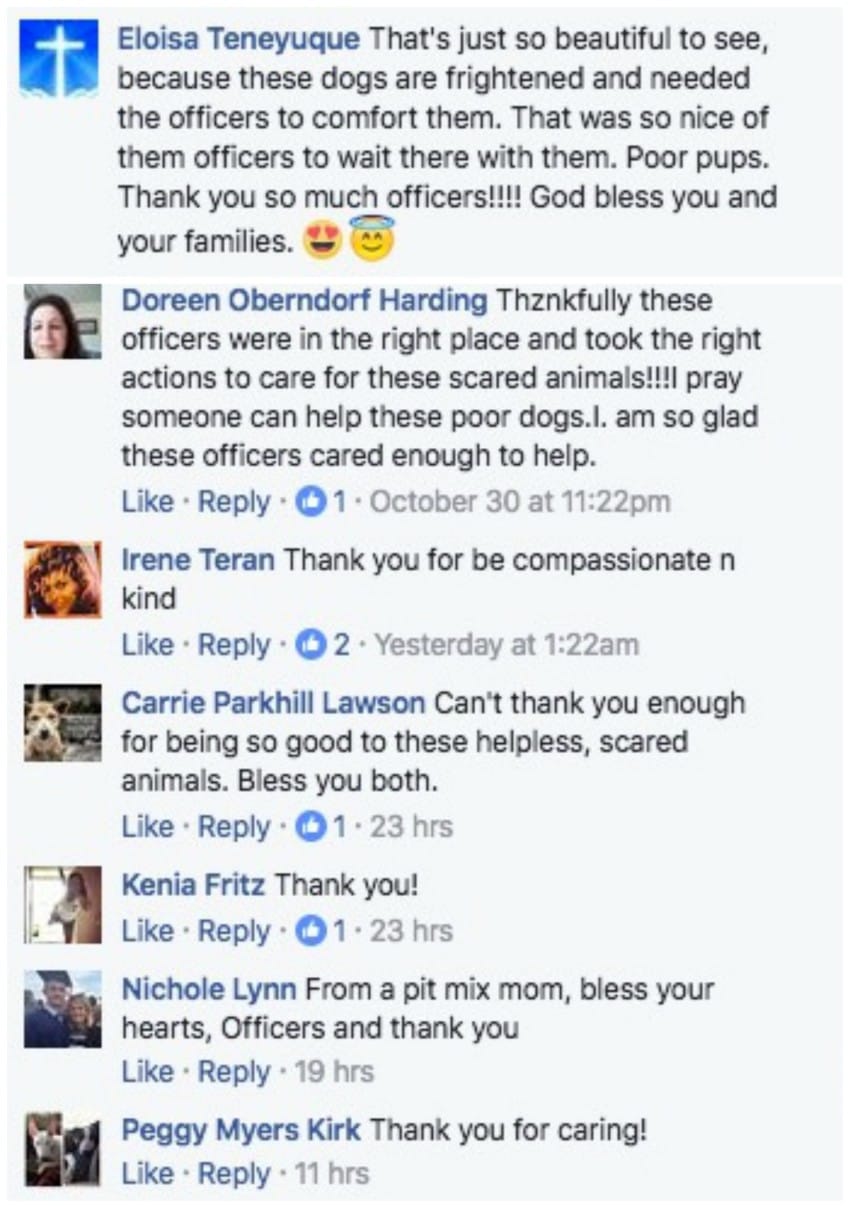 Once the story spread around the community, people took their time to praise the Deputies for their selfless deed of making sure the Pit Bulls were taken care of.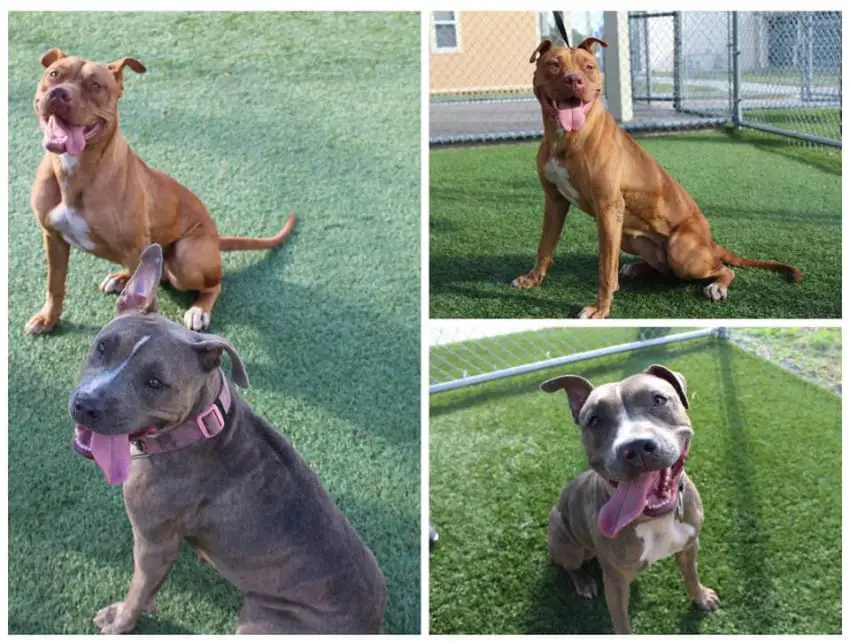 Facebook / Orange County Animal Services
Today, the dogs are doing much better and are looking for forever homes. They are both girls and got the names Justice and Liberty.