When it comes to women and their place in politics, many hold the opinion that they are nowhere near as good as their male counterparts. Luckily, there are women out there who help undermine this belief, among which, Condoleezza Rice, the first Black woman to serve as the United States' National Security Adviser and a former United States Secretary of State under George W. Bush.
Rice was brought up in the segregated South, which meant her life wasn't truly an easy one when it came to the society she belonged to. But her parents did all in their power to provide for her the best life possible. Their love and trust that she would some day achieve great things was something that inspired and encouraged her throughout her life. Their influence on the way her personality shaped was immense.
"I was fortunate in that I had extraordinary parents. [I] wrote a book about them. My mother was a teacher and my father was a high-school guidance counselor. They absolutely believed that I could do anything," she explained.
"They provided every opportunity to me that they could afford — and some that they couldn't afford. In [our] little town of segregated Alabama, they made it clear that your fate is in your own hands — that you had to work twice as hard. And as a matter of fact, I did not feel any boundaries. I believed that my horizons had no limits."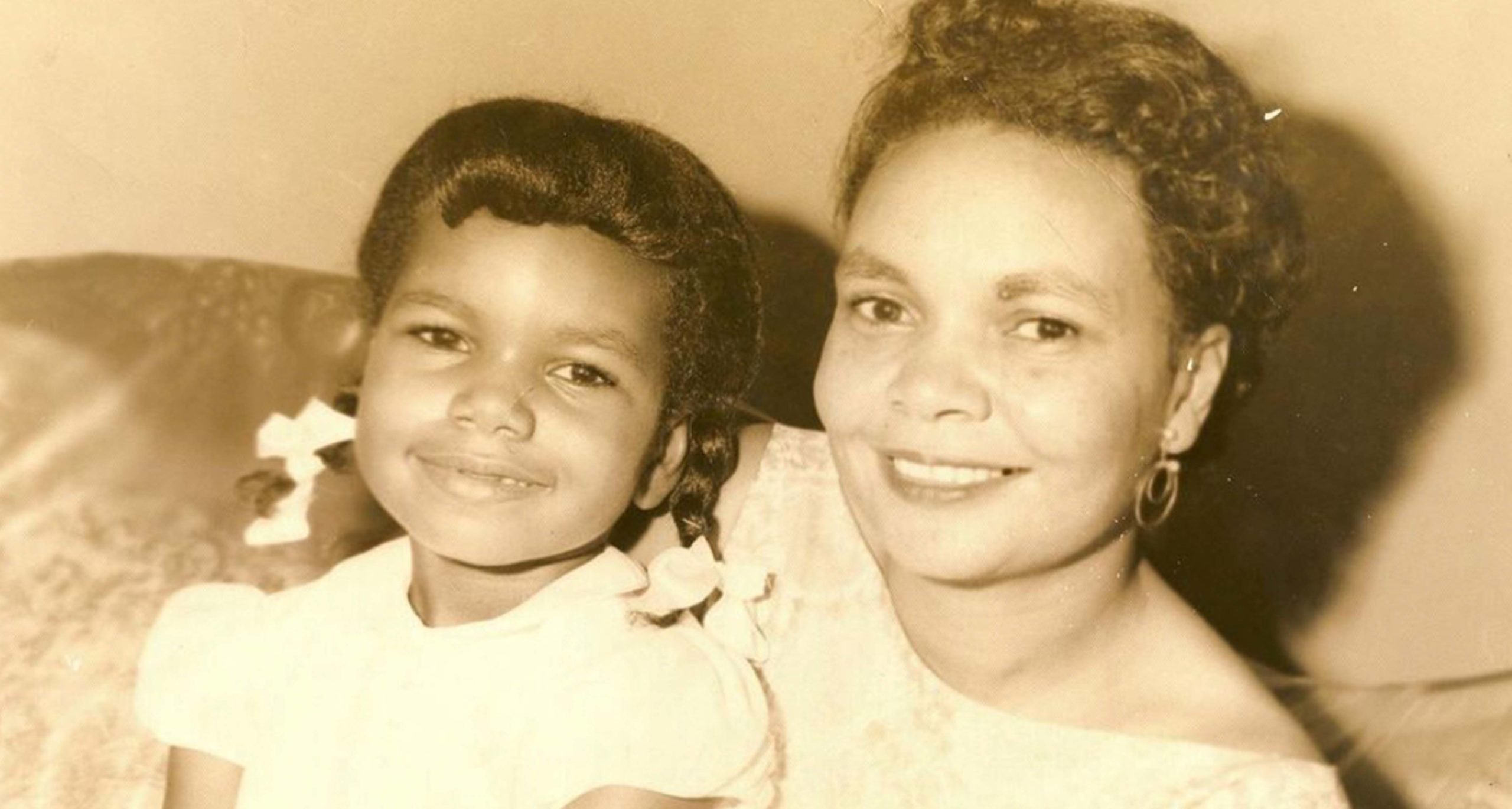 In her autobiography Extraordinary, Ordinary People, which is also a homage to her parents, Rice described how her parents always stood up for her. During an occasion, when she was still a child, Santa Clause wouldn't take her in his lap because she was black. All of the black children were forced to stand on one side.
"If he does that to Condoleezza," her father reportedly told Rice's mother, "I'm going to pull all of that stuff off him and expose him as just another cracker."
Rice was an excellent student. She attended classes at the University of Denver and high school simultaneously at age 15. In 1974, Rice earned her bachelor's degree in political science from the University of Denver. A year later, she received her master's from the University of Notre Dame, and in 1981, she got her Ph.D. from the University of Denver's Graduate School of International Studies.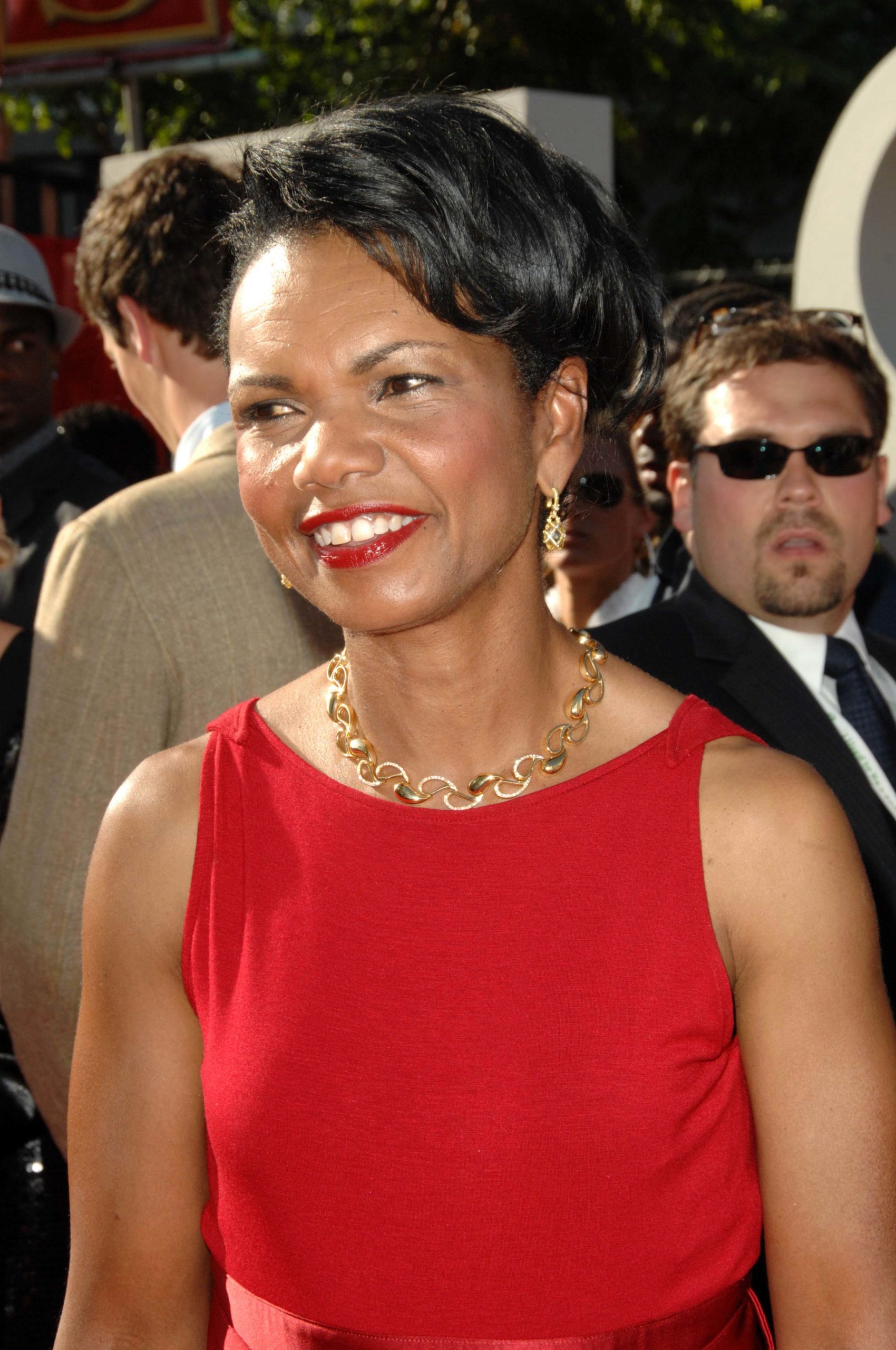 At the time she earned her Ph.D., Rice became a political science professor at Stanford University in California and started her political career, first as a democrat and some time later as "an all-over-the-map Republican."
In the year of 1989, she became director of Soviet and East European affairs with the National Security Council and held a position as a special assistant to President George H.W. Bush when the Soviet Union dissolved.
In 2001, Condoleezza Rice was appointed U.S. National Security Advisor by President George W. Bush. She was the first woman ever to hold that position.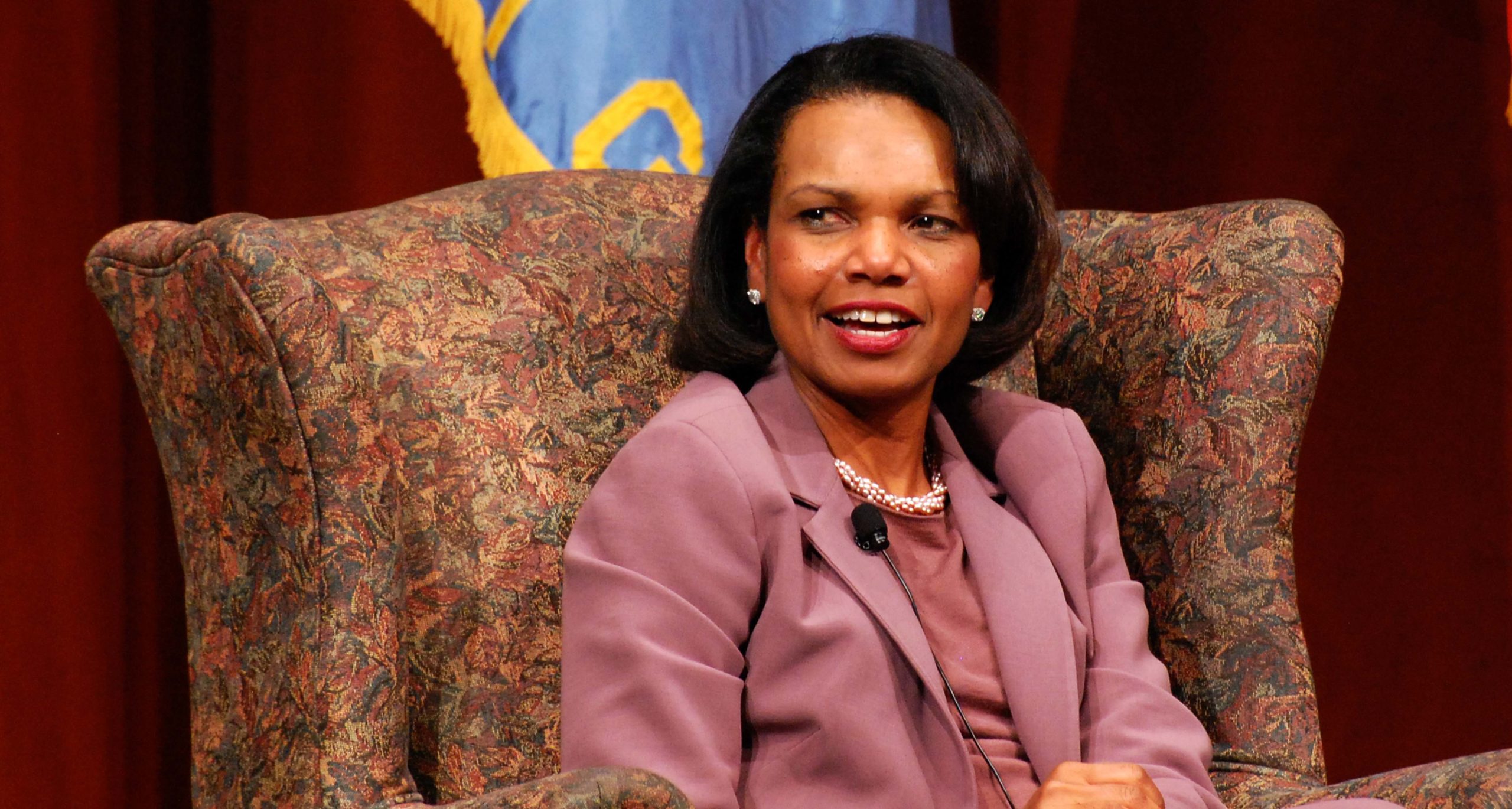 After spending years in Washington, Rice eventually settled back in California where she started working as a political science professor at the Hoover Institution.
"I think my father thought I might be President of the United States. I think he would've been satisfied with Secretary of State. I'm a foreign policy person, and to have a chance to serve my country as the nation's chief diplomat at a time of peril and consequence, that was enough," she said at the 2012 Republican National Convention where she announced she was stepping down from politics.
Although she's not into politics any longer, she has her hands full. Rice is the founding partner at RiceHadleyGates, LLC, an international strategic consulting firm based in Silicon Valley and Washington and has just joined the incoming ownership group for the Denver Broncos NFL team.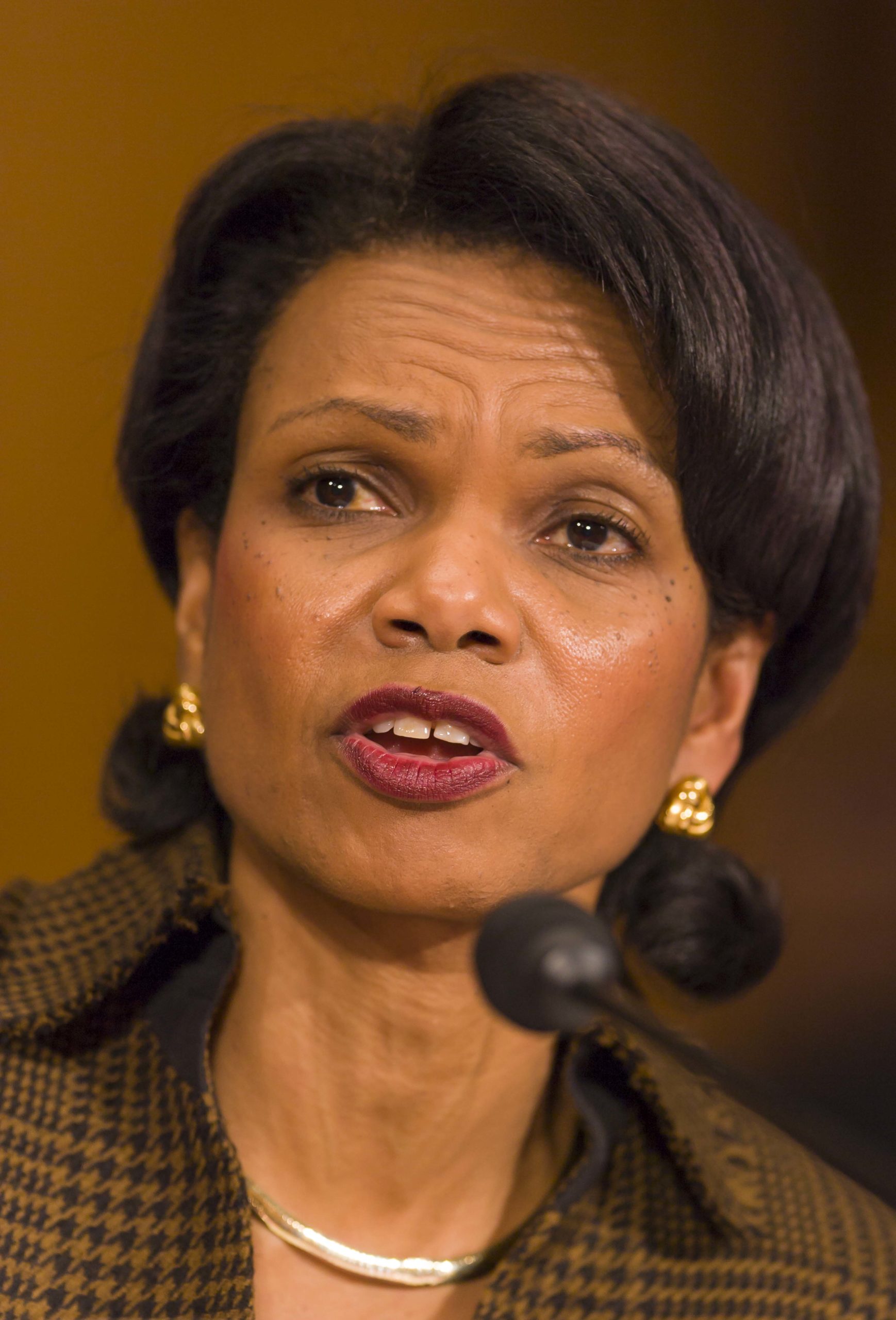 When it comes to her private life, she never married and doesn't have children. Asked why she never tied the knot, Rice says it is because she never found someone she could imagine spending her life with. In her memoir, she denied being gay, something people claimed, and says the rumor came from the fact that societies don't easily accept when a woman simply decides not to marry.
"The simplest explanation, which is I actually never met anybody I wanted to live with and marry, doesn't seem to be sufficient for people," Rice explained.
"I don't feel unfulfilled it didn't happen. And I have always believed it is better to not have ended up in a bad marriage, which has happened to a lot of my friends who have just wanted to get married."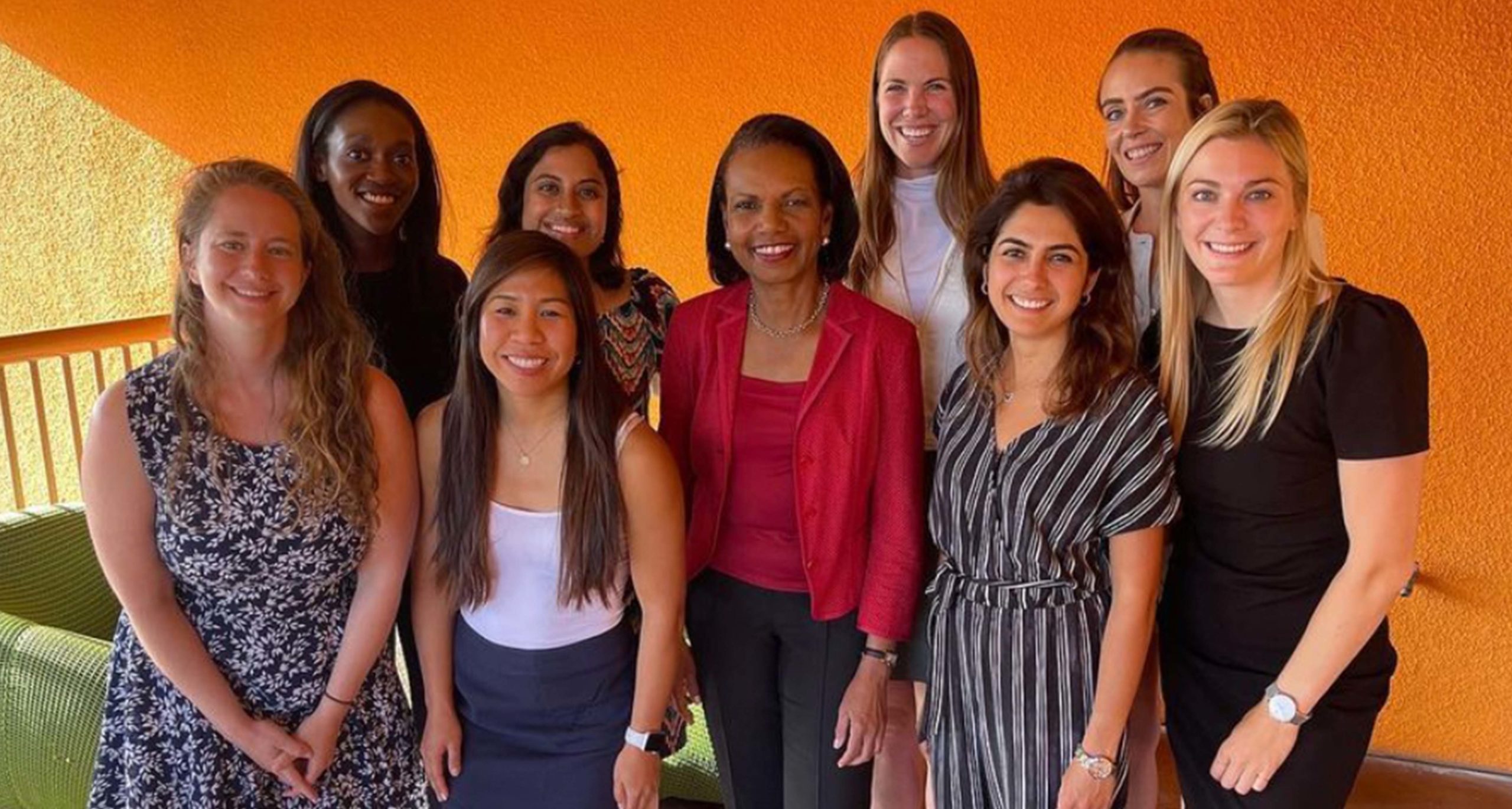 As of the children she never had, she wrote in her book The Faith of Condoleezza Rice, "You mean, did I ever want kids? No. I think maybe it's because I'm an only child. I like children, but especially when they're 18.
"I didn't start out not to get married and have children. I don't regret that I couldn't pass on some of my genes, which sounds so incredibly narcissistic, but that I couldn't pass on some of the opportunities."
Condoleezza Rice achieved many great things in her life despite the obstacles the society imposed on her. She truly is a great role model to many.
Please SHARE this article with your family and friends on Facebook!
Bored Daddy
Love and Peace