Being a single parent is hard and demanding, especially now when a huge number of businesses closed down because of the pandemic and finding or even holding a job is harder than it has ever been.
Angela Thrower, from Richmond, Virginia, is a mother of two. Unfortunately, things haven't been easy for her and her kids recently, and they ended up living in her car.
In the past, Angela was convicted of embezzlement, and that makes it even harder for her to find a place for her family. She says that her kids are forced to suffer because of that stupid mistake she made, and that's not fair. According to her, not many people are willing to rent their property to someone who is a former convict.
"I've called every community line, resource line that you can think of and I'm still back at square one," the desperate mother told WRIC.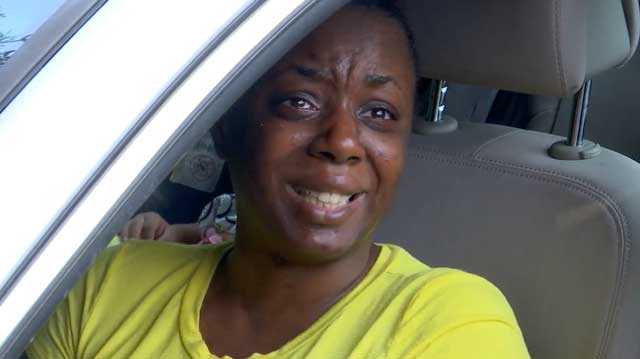 Angela has been placed on the waitlist for some time now, but things don't seem promising. "I shouldn't have to be sitting here, crying, stressing and figuring things out when there's a whole resource line," she said. "They're telling me I'm not a priority. What makes me a priority?"
WRIC contacted Homeward, an organization that tracks data in Richmond and the surrounding area, and were told that a lot of people are staying in the shelters for longer periods of time and when someone doesn't move out, others can't move in.
Luckily, once the news outlet shared Angela's story, the community decided to step in for her. A great number of people offered to help, with some of them offering to pay for a hotel stay and others offering free apartments. Since then, Angela has started a GoFundMe page which helped raise over $5,000 in the first 24 hours.
Thanks to the kindness the community offered, Angela will luckily be able to find a home for herself and her two kids.
You can take a look at this mother's story below.