The humble reporter who turned into a superhero marked everyone's childhood and the name of Christopher Reeve will always come to mind whenever we hear the name Superman.
Reeve achieved the unachievable. He made whole generations fall in love with the character he played. Unfortunately, this great man who could brag with his looks suffered serious injuries during a horse riding accident and spent the rest of his days wheelchair bound. His paralysis, however, didn't stop him from continuing doing what he did best; being an actor, writer, and a philanthropist.
His fans and family always stood by his side and they were the reason why he never lost hope that his condition may improve one day. Sadly, he passed away in 2004, but his three children are there to continue his legacy. Reeve had son Matthew and daughter Alexandra with his wife Gae Exton, and youngest son Will with his second wife, Dana Reeve. Today, all three run their parents' foundation, Christopher and Dana Reeve Foundation.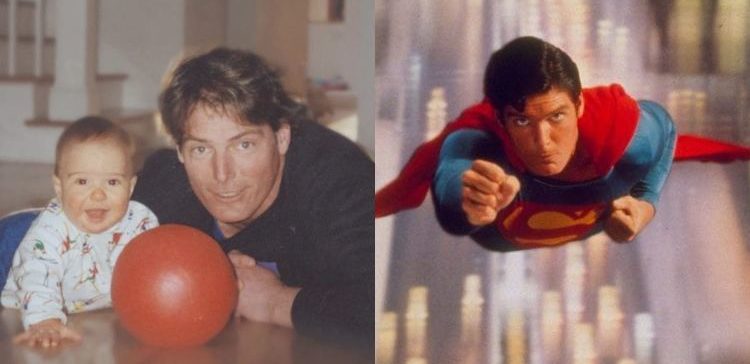 This organization's goal is to help those living with paralysis, and they are very successful at what they do. Will Reeve, who's 30 now, gathers the attention of the public not only because he continues his parents' work, but also because of the staggering resemblance to his late father.
When Christopher lost the ability to walk and breath on his own, little Will was only a toddler. In an interview with the People he recalls how he and his dad were very close and did lots of fun things together. Christopher even taught him how to ride a bike by giving him instructions and being extremely supportive. When he lost his real life hero, Will was 11.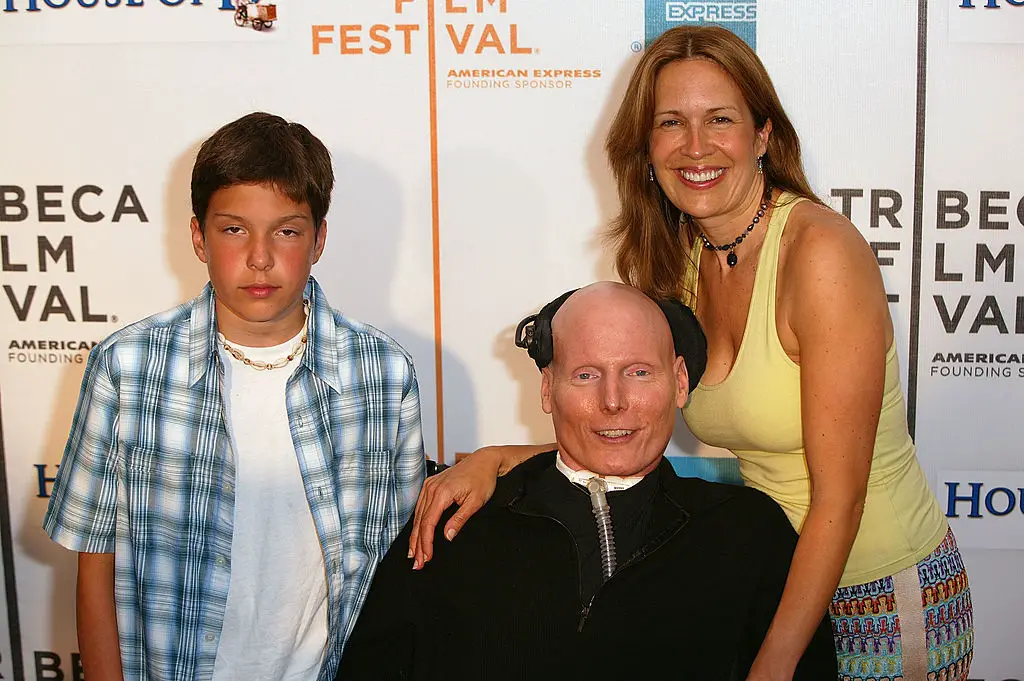 Just 10 months after his death, Christopher's wife and caregiver Dana was diagnosed with lung cancer. She passed away two years later, making Will lose both his parents. At the time, he was 13 years old and moved in with some family friends in his hometown. This young man grew up to his parents' expectations. He now works for ESPN's SportsCenter and continues being inspiration for many other young men.
He, however, never puts the foundation on the side and believes that by raising money for helping others, he's honoring his mom and dad. He told Today: "Their passion for everything is what made them so special. They deeply cared about making a difference in the world in any context. It was a really special experience to grow up in a house with them setting that example. I try to carry on their legacy every day by just doing what I was taught."
During an interview with People in 2016, Will opened up about his amazing childhood, which he considered a "totally normal" one.
"They were the people who told me to turn off the TV, to eat my broccoli, to go to bed," he recalled lovingly. "I understand that not every child experiences going to the grocery store and seeing their dad on the magazine at the checkout aisle, but … it was a totally normal childhood."
When told that he looks like his father a lot, this young man says, "My parents were beautiful people on the inside, so if I can resemble them that way, I certainly appreciate the comparison."
Despite the loss he suffered, Will didn't let darkness fill in his life. Instead, the memory of his parents served as a guidance for him to turn into a respected individual.
In a Daily Mail article, Will wrote, "There's something my father used to say and which I use frequently today to not only honor his legacy, but to imbue a new generation with his timeless spirit: 'A hero is an ordinary individual who finds the strength to persevere and endure in spite of overwhelming obstacles.'"
People once listed Christopher Reeve on their cover as one of the 25 most intriguing people, and Will is happy he could now share his story about Superman with the magazine. Take a look at the video below to learn more of Will's life and the foundation he now runs.
Please SHARE this article with your family and friends on Facebook.
Bored Daddy
Love and Peace