Farrah Fawcett wasn't just an on-screen angel, but an angel in real life, too. Her mesmerizing beauty was a huge part of who she was. Although she didn't want people to see her as a beautiful face, the truth is that her appearance did help her become a celebrity which marked an era. "I always felt so self-conscious," Farrah's mother Pauline recalled the actress saying. "I wanted people not to look at me because so many people kept looking at me."
Ever since she was a young girl, everyone noticed her charm. During her high-school years, she was voted "Most Beautiful," a title she earned once again while at university. Somehow, a photo of her reached Hollywood PR man, David Mirisch, who was eager to meet her and work with her. At the time, Farrah attended the University of Texas where she studied microbiology and art, but after being offered to move to Los Angeles multiple times, she decided to accept the offer. She only planned to stay there for a short while and then return to university, but her career took off and she became a megastar loved and adored by millions.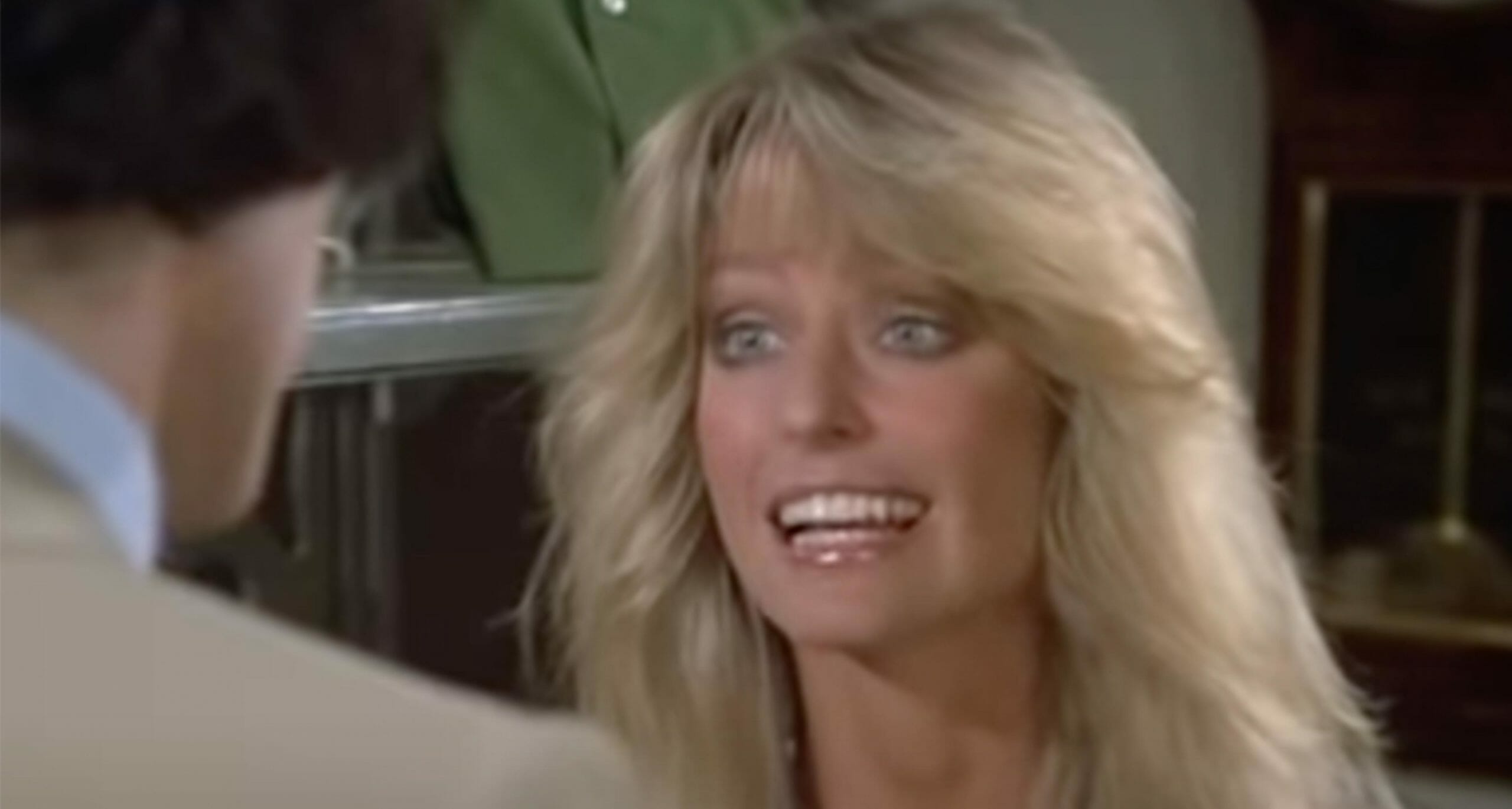 At first, she appeared in a number of commercials, and before long, her face was on the covers of every magazine. During the mid 60's, Farrah tried herself as an actress. She initially appeared in television series such as I Dream of Jeannie, The Partridge Family, and The Flying Nun, before television producer Aaron Spelling had cast her in the 1975 television movie Murder on Flight 502. Her acting was extraordinary and the audience accepted her with arms wide open so Spelling offered her the role in his brand new TV show Charlie's Angels. "We were looking for the California beach-girl type, and Farrah was perfect for that," he wrote in his 1996 memoir A Prime-Time Life. "She was drop-dead gorgeous and the living image of the beautiful L.A blonde in tennis shorts or a bathing suit." Well, the rest is history.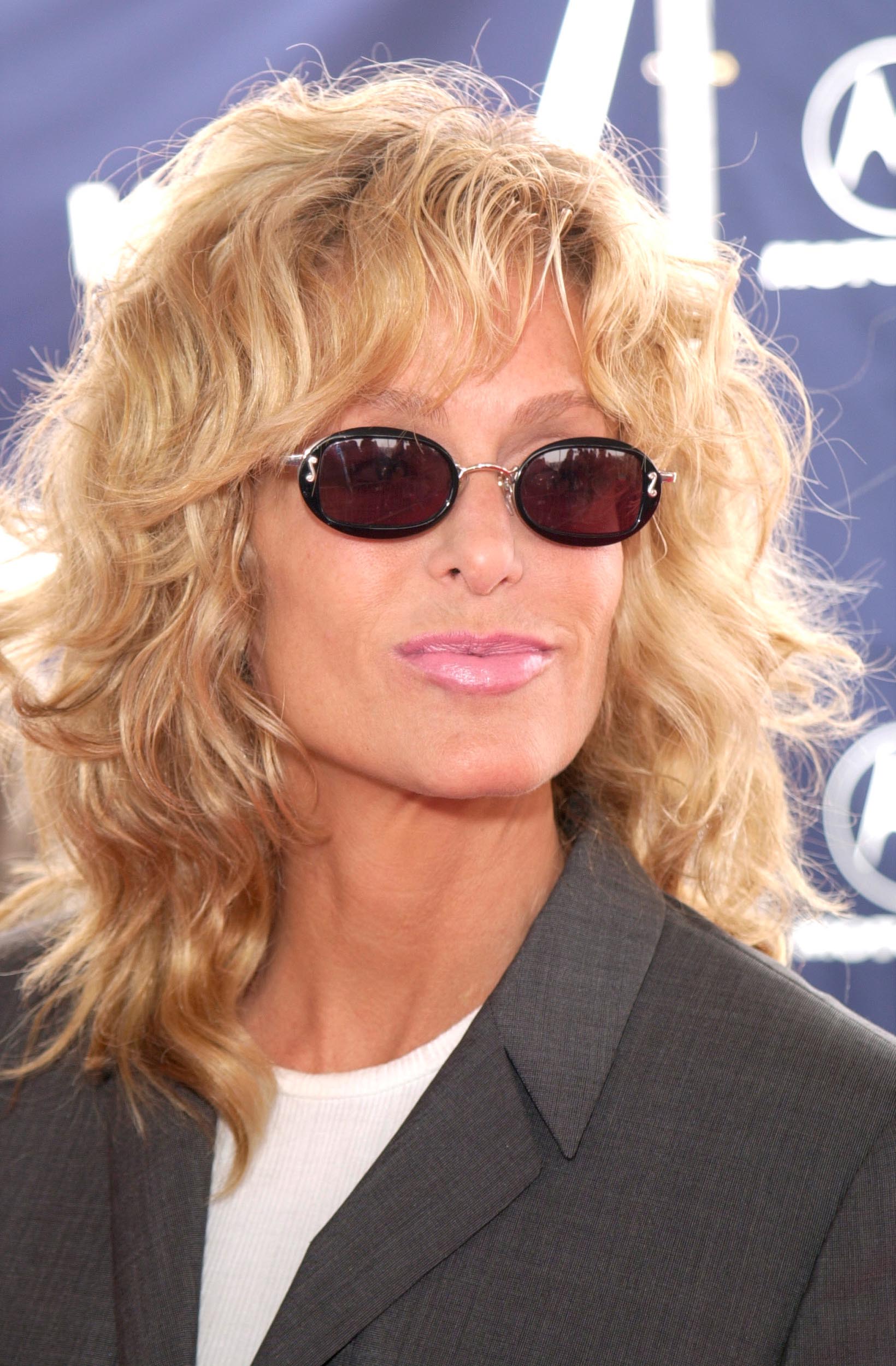 As Farrah reached worldwide fame, it was her hair which became her trademark. "Her feathered, high-lighted, layered phenomenon was a work of art that looked as if it had just come out of the sea and had been tossed by the wind into a state of careless perfection. Farrah's hair was emblematic of women in the first stage of liberation – strong, confident, and joyous – before the reality of mortgage payments and single parenthood set in," the Times wrote, as quoted by Texas Monthly.
After one season on Charlie's Angels, Farrah had it enough. She decided to leave the show but the production sued her for $7 million for breach of contract. In a settlement, she agreed to return for six more episodes and starred in 29 out of 115.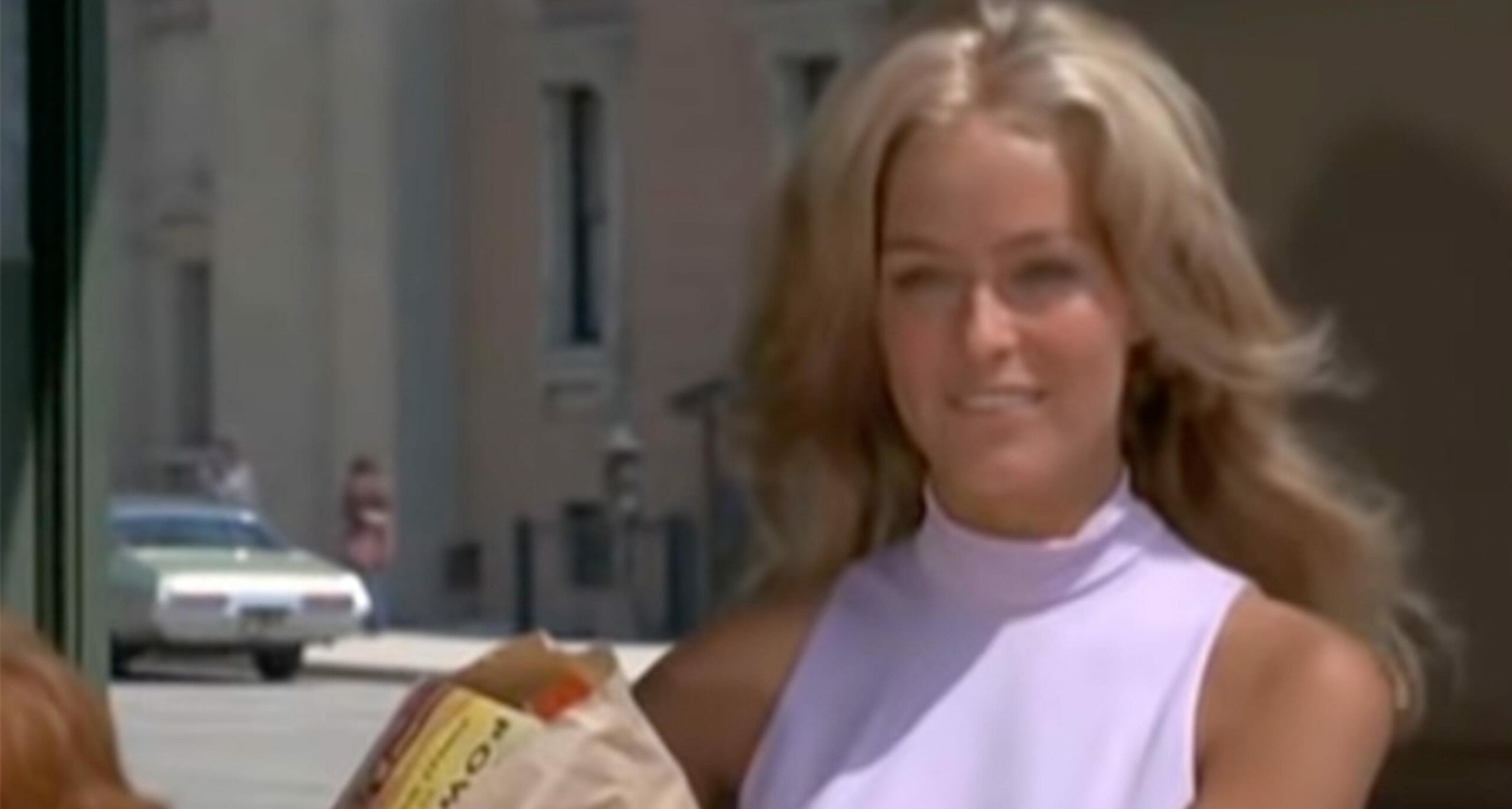 "I left Charlie's Angels because I felt creatively stifled," Farrah said.
"Now, when I go back to Charlie's Angels, it is much better. I have a chance to work with the writers on the script and the director. I can treat it like a business, I could not do that before, I was hurt at first because I was sued."
She then added: "I read things in the press that hurt, like things that girls had said. All of that is past now. We are all friends again. I feel much better."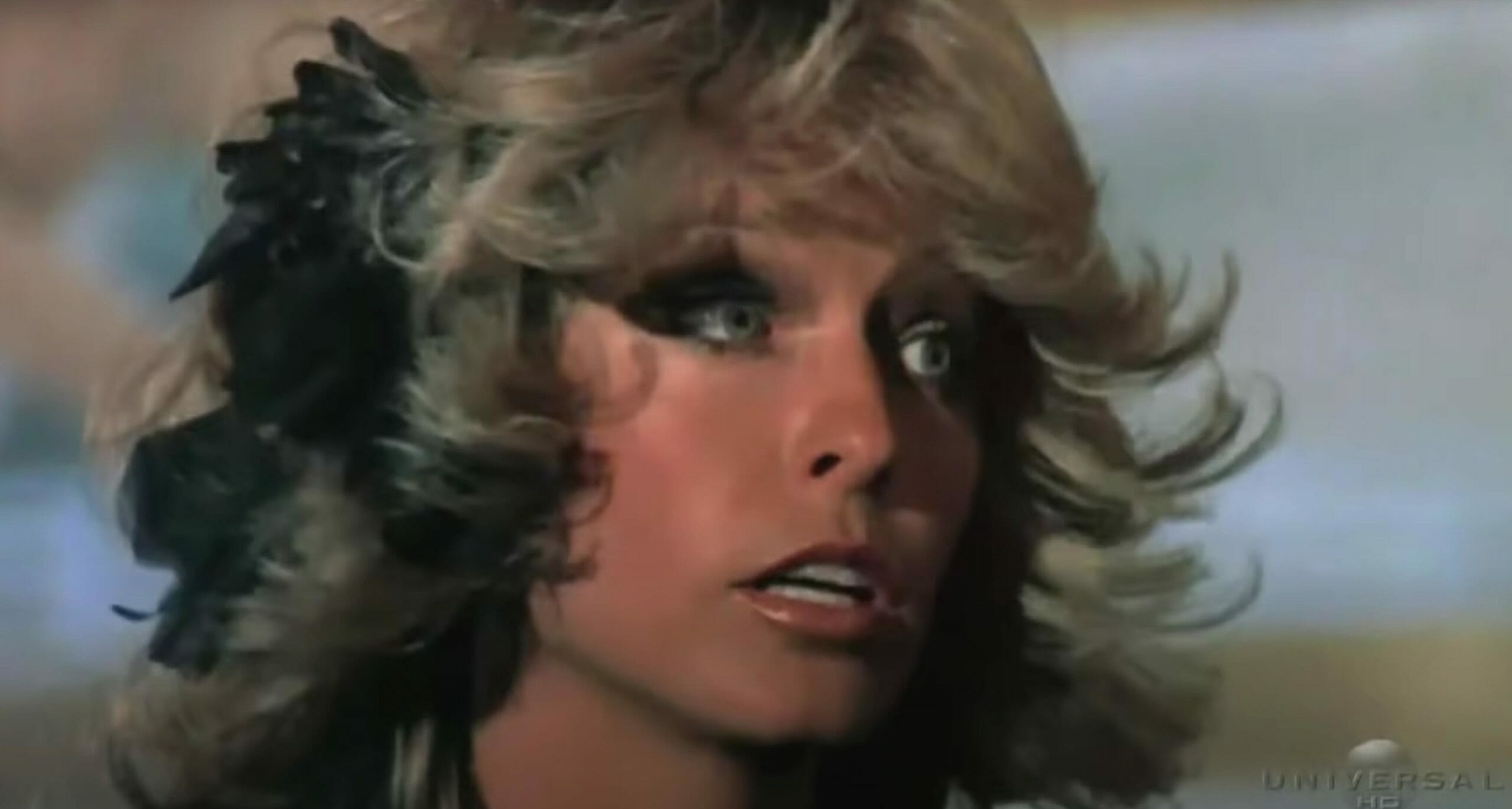 In 1976, at the same the series aired, Farrah posed in a red one-piece bathing suit which became the best-selling poster of all time.
Farrah enjoyed her fame, but at the same time, she was angry because of all those stories magazines made up about her.
"I go through life thinking everything is wonderful," Farrah said. "People keep things from me. I don't read most of the things about me. You almost have to quit reading to keep from being hurt. Writers write unflattering things bout you because that sells.
"Sometimes I get very sad," she added. "I just want to go out and be myself; I would like to just go shopping or go to the movies and buy popcorn and sit quietly in the audience. But I am constantly watched. Things like going to dinner with friends become very precious."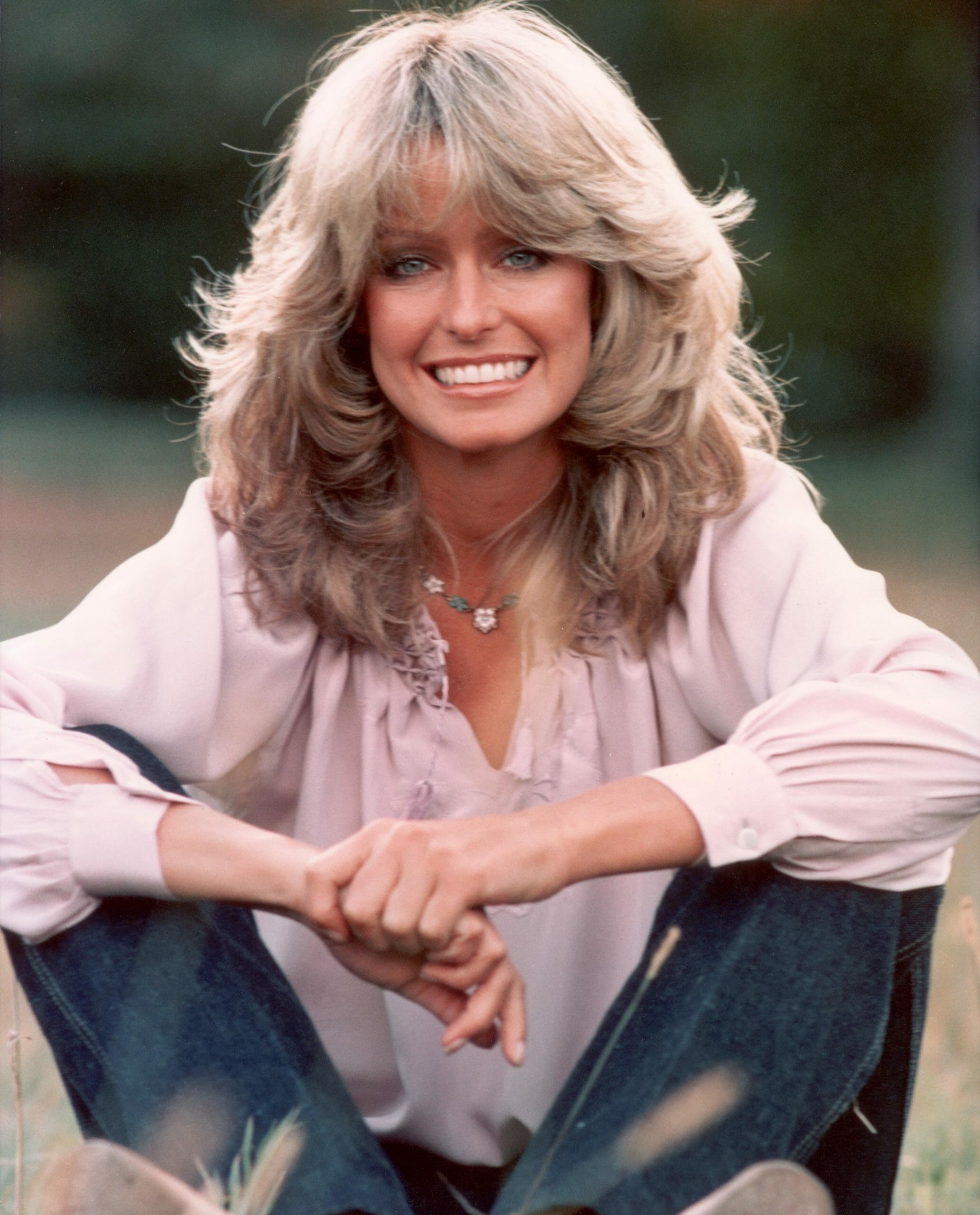 Over the course of her career, she received many awards and nominations.
Farrah was married once. Her marriage to Lee Majors lasted for nine years. The divorce was finalized in 1982, but the couple separated a couple of years before that. Farrah dated actor Ryan O'Neal for many years. He was a good friend of Farrah's husband. The two first met in 1979, and he though she was the most beautiful woman he's ever seen.
"She's delightful, full of childlike warmth," Ryan wrote in his 2012 book Both of Us: My Life with Farrah. "There is no pretense or cattiness about her whatsoever, she's vibrant and wholesome, refreshing in this town."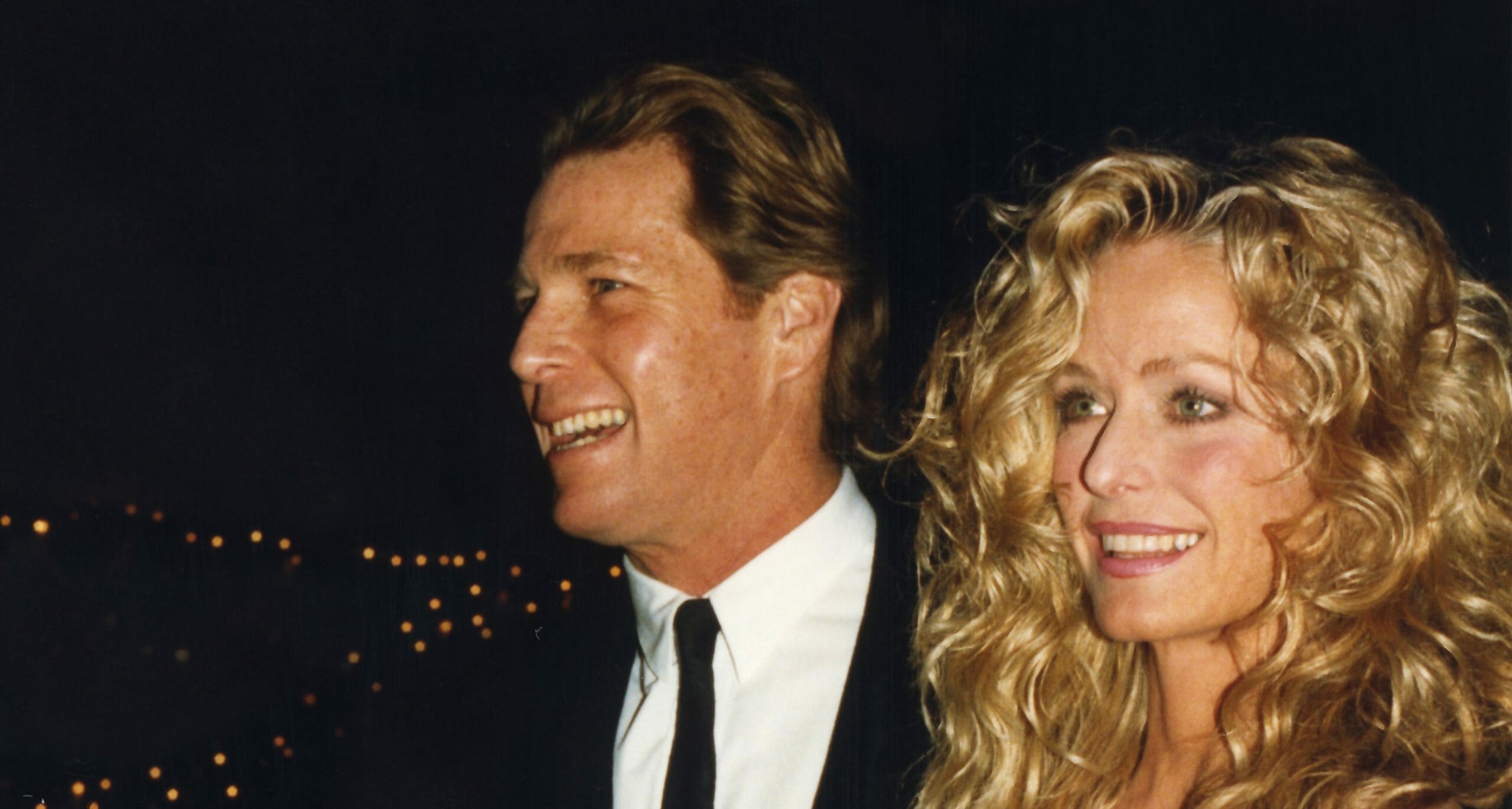 He witnessed her marriage break down. "Farrah and I have no plans to marry — nor do we have plans to separate," Ryan said. "Don't fix what ain't broken."
Farrah and Ryan welcomed son Redmond O'Neal in 1985. In 1997, however, she caught him cheating with actress Leslie Ann Stefanso, and a year later, they split.
In 2001, Ryan O'Neal was diagnosed with leukemia and Farrah was diagnosed with cancer herself five years later. He spent all his time by her side and took care of her.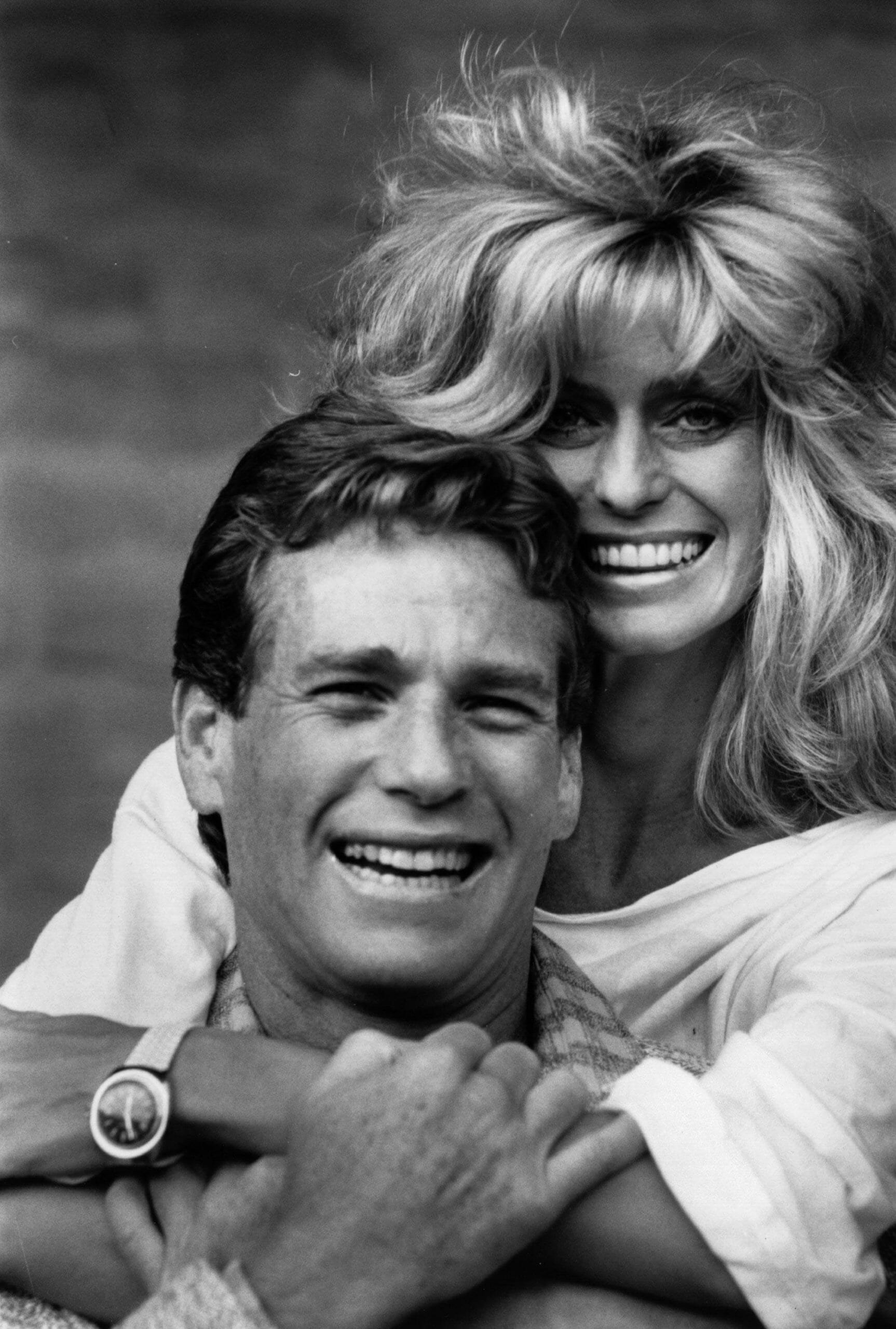 "The hair is gone," he told People at the time.
"Her famous hair. I have it at home. She didn't care. I rub her head. It's kind of fun, actually, this great, tiny little head. How she carried all that hair, I'll never know. She doesn't have a vanity about it.
"It's a love story. I just don't know how to play this one. I won't know this world without her. Cancer is an insidious enemy," he added.
Sadly, great Farrah Fawcett passed away in 2009 in the arms of Ryan O'Neal.
In his book, he wrote: "After the priest leaves, I lie down next to her, wrap my body around her to keep her warm, and then take her hand. I can feel a steady pulse… I caress her hand for hours. Her heart refuses to quit.
"I'm left alone with my love. I take her hand. I can still feel her pulse, but now it is fluttering. She's trying to let go. Her heartbeat slows, then disappears. On the morning of June 25, Farrah slips into eternal sleep."
Farrah and Ryan spent 30 years together, but he had his regrets and said he wished he had a do-over.
"I would have been much kinder, more understanding, more mature," he told People.
"I'd lose some of the savagery. I don't know how she got cancer; maybe some of it was me. But ultimately, there was never a day I didn't love her."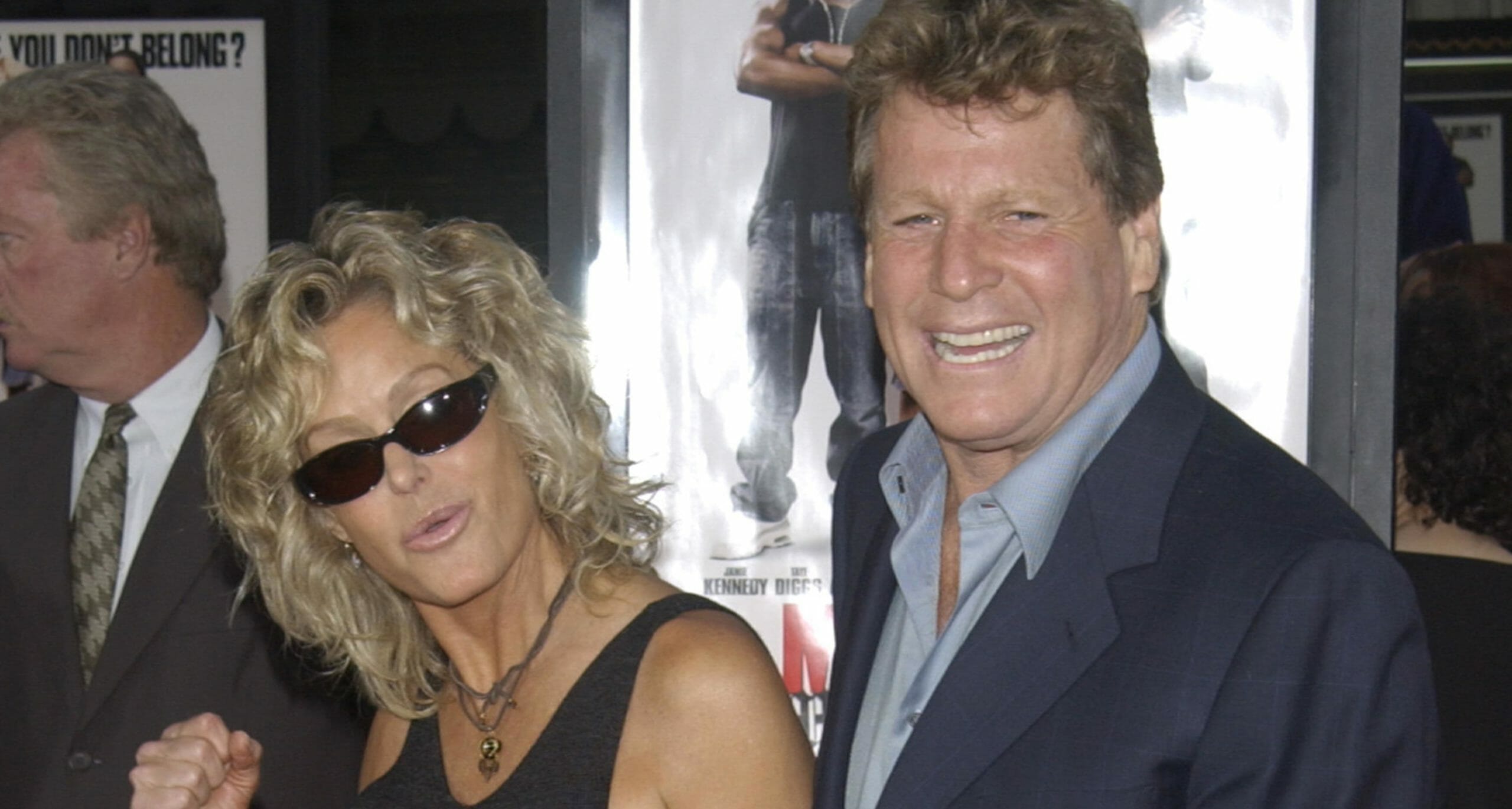 Farrah's assistant, Mike Pingel, opened up about the actress' final days in the book Channel Surfing: Charlie's Angels, and wrote, "Farrah fought as hard as she could," adding: "All of it was to be here for Redmond, her child. Redmond was her moon, her stars, her sky, her heart. Her father was also, but Redmond was her life. She fought tooth and nail to continue to live, to be with him. And she documented her journey through cancer… because she wanted to help others. Farrah was not only an icon, but she wanted to help everybody with… her life."
"She did everything she could," Pingel added. "Whether it was experimental treatments in Germany or just bringing to light different things about the cancer world, she felt that's what she needed to do with her journey, to help others.
"As a boss, she was an amazing person," Pingel explained. "She was exactly who you thought she was. A down to Earth Texan – just a good, wonderful woman. And the smartest woman I knew. She knew what her image was worth. She knew what she was worth… She was just the smartest person in the room and the person everybody wanted to meet. Jay Bernstein, who was her old manager, once told me, 'Everybody wanted to meet Farrah from the busboy to the Prince of Wales. Whoever was in the room wanted to meet Farrah wherever she was.' And it was absolutely true."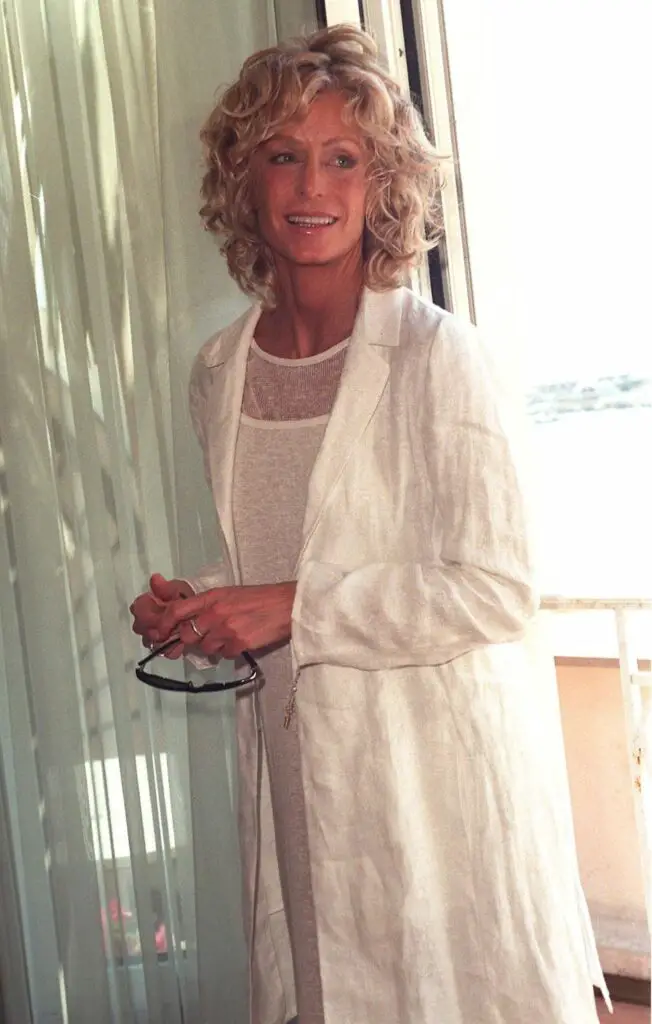 "Farrah had a huge career," Pingel said. "'Charlie's Angels' was just one year out of her career. She knew that it catapulted her… She [and the other girls] couldn't go anywhere with paparazzi and fans following them everywhere… She always loved 'Charlie's Angels.' And a lot of it was the camaraderie with Jaclyn and Kate. They were sisters. As a threesome, they shot into stardom together… They were always going to be connected to this embodiment of the '70s, the golden years of television. She really embraced it. She enjoyed it. [And] she was happy when she left. She thought she did what she could with the character, and she went on to do… great work as an actress."
In 2019, the late actress' friend Mela Murphy, who was by the actress' side during her last days at the St. John's Health Center in Los Angeles revealed Farrah's last words. The actress kept repeating her son's name, 'Redmond.'
"She was saying his name, 'Redmond'. That was the last thing she said. I told her I'd take care of him, that I'll always be there for him. I said, 'You can go now.' It was just a few hours before she died," Murphy shared.
"Farrah did not have an ego," Pingel reiterated. "She was always that sweet Texas girl. Her parents raised her well and she loved her parents so much. Daddy Fawcett would call every day. Regardless of what was going on – if she was sleeping, talking to somebody else – everyone got dropped off because Daddy was calling, and she had to take his call. She was daddy's girl, America's girl and TV's sweetheart. That's Farrah Fawcett."
She truly was an icon and she is still dearly missed.
Please SHARE this article with your family and friends on Facebook.
Bored Daddy
Love and Peace