Carrie Underwood is not only a well-known singer, but a fitness lover as well. Back in 2015, she teamed with Dick's Sporting Goods in 2015 and released Calia, her personal workout clothes and active-wear brand.
Recently, the Grammy-award singer, 39, who shares two sons with husband Mike Fisher, shared an adorable video of her three-year-old boy "starting the day off right" with an energetic workout.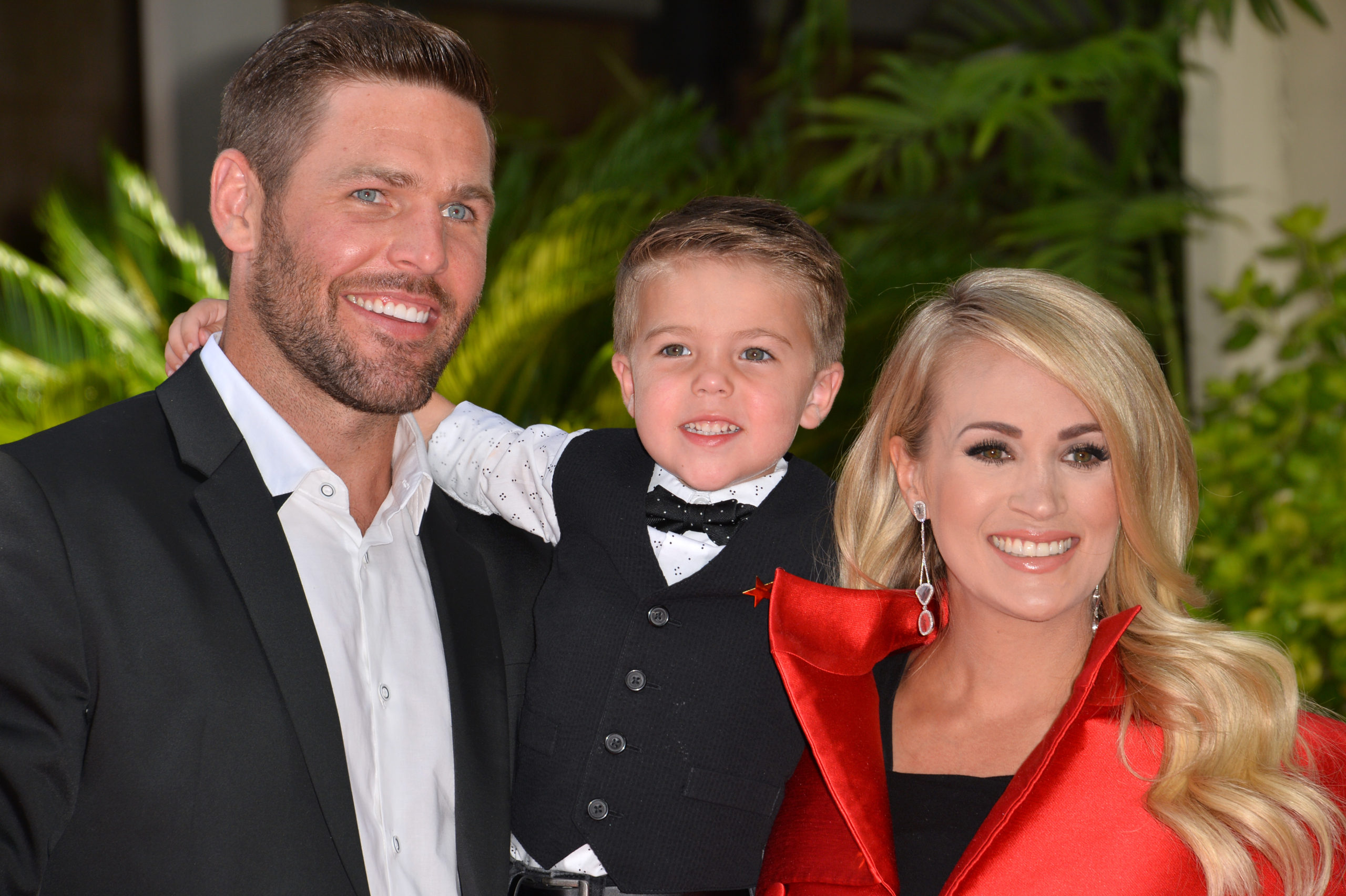 Wearing a white t-shirt and red sweatpants, sweet Jake tries to keep up with Billy Banks's popular workout while his mom is filming him from behind.
Like a real pro, he's doing his best to imitate every move, from leg lifts, to arm stretching and kicks.
Carrie posted the video on Instagram with the caption, "The boys found one of my old Tae Bo DVDs in a box of things and Jake thought he'd have himself a little morning workout! I may soon have myself a gym buddy!"
The post received over 171,000 views and around 3,500 comments.
There were comments that sweet Jake would follow into his mom's footsteps when it comes to fitness and healthy eating. But when it comes to his future career, no one knows with certainty what he or his brother would show interest about. Who knows, maybe Jake would op to become an astronaut after the family's fun visit at the NASA Space Center in Houston, Texas some months ago.
"Had the best day talking to astronauts in space, driving moon rovers, checking out space station replicas, and meeting some really cool people! Thanks to @astro_kimbrough and everyone there for showing us around and being so sweet to my boys (who may just end up being future astronauts)" she wrote about the trip.
In 2020, Carrie published a health and fitness book titled Find Your Path. As of her plans for this year, she is set to relaunch her 'The Denim & Rhinestones Tour' and return to her Las Vegas residency show.
"We're headed back to Las Vegas, baby!!" Carrie Underwood shared in a recent post. The residency will take place in The Theatre at Resorts World Las Vegas, which has a capacity of roughly 5,000 audience members. She will do 18 shows between June and December 2023.
Please SHARE this article with your family and friends on Facebook.
Bored Daddy
Love and Peace