NFL star Patrick Mahomes and his wife Brittany spoke of the scary trip to the emergency room with their 8-month-old son Patrick 'Bronze' Mahomes III.
According to Brittany, the Kansas City Current co-owner, "Bronze's" visit of the ER was a traumatizing way of learning that he's highly allergic to peanuts.
In an update last week, Brittany shared with her followers on social media that those were the "scariest 30min of life."
Her Instagram story featured a photo of baby "Bronze" drinking from a bottle, along with the text: "We took a very scary and frantic trip to the ER yesterday after finding out this guy is highly highly allergic to peanuts."
Baby "Bronze," who was born on November 28, 2022, is the second child of Brittany and the Kansas City Chiefs quarterback. They also share a daughter together, Sterling Sky, who is two and a half years old.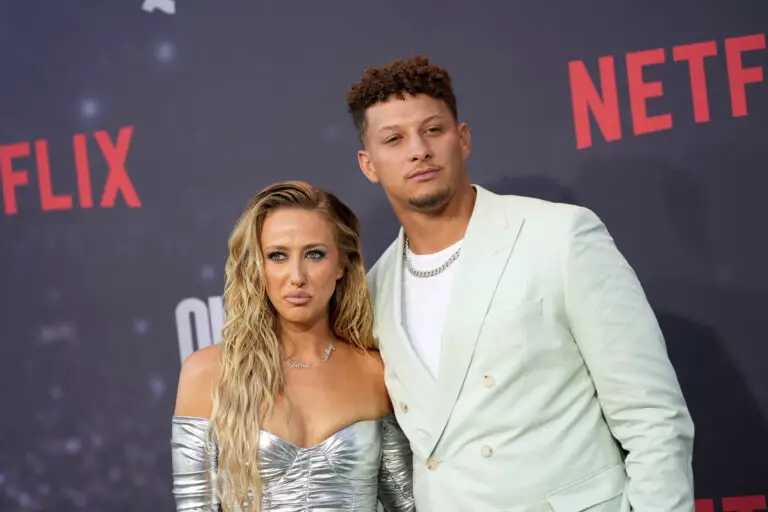 In a follow up post, Brittany shared yet another adorable photo of her son showing him sleeping cuddled up against her with a finger in his mouth.
"Another tooth coming in so he needed some extra snuggles tonight," the mom captioned the photo.
The couple have been together since their high-school days but only tied the knot last year in Hawaii.
"Bronze" isn't the first Mahomes in the family who is allergic to peanuts. Speaking to Men's Health in 2021, Patrick revealed that he's allergic to most nuts as well as grass but he can play on the natural turf at GEHA Field at Arrowhead Stadium.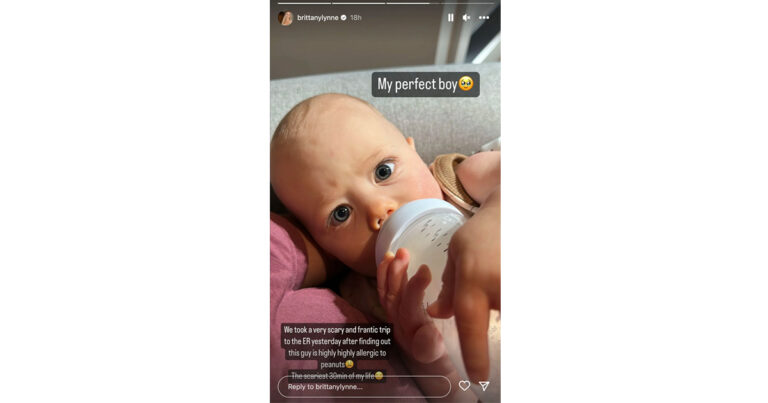 According to the Food Allergy Research & Education (FARE), more than 33 million Americans live with a food allergy of some kind, while over six million are allergic to peanuts to varying degrees, and this includes one in 13 children.
Peanuts are a common cause of severe allergy attacks. The worst can lead to anaphylaxis, a life-threatening emergency that requires treatment with epinephrine and a trip to the ER.
Common symptoms include itchy mouth, rash, difficulty breathing, swelling, wheezing, and dizziness, a weak pulse, pale or blueish skin and significant swelling of the lips or tongue.
We are glad sweet "Bronze" is safe and sound.
Please SHARE this article with your family and friends on Facebook.
Bored Daddy
Love and Peace