A lot has been said of the positive impact and influence grandparents have on their grandchildren. Those who don't get to grow up around a grandma or a grandpa miss a lot in their life, because the love and the care the elderly are willing to provide is unique and unconditional, and unlike any other form of affection one will get during their lifetime.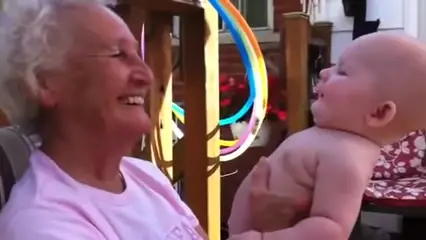 Our grandparents are our best friends, and when the moms and dads say no to something, these special human beings are there to spoil the little ones rotten. However, it's not just the kids who benefit from their relationship with their grandparents, but the elderly as well. It has been scientifically proven that being around their grandchildren, the lifespan of the grandparents increases, as well as their level of happiness.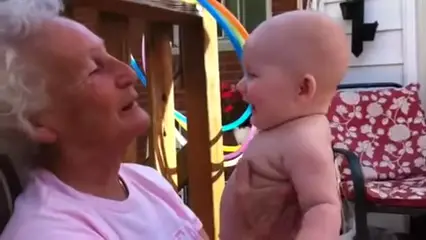 The video below shows an incredibly cute interaction between a baby and her great-grandmother. We all know that when they are very little, babies only communicate using their hands and some baby language that no one understands. That, however, doesn't stop this lady from answering back to the chatty little girl.
Seeing them talk to one another back and forth melts our hearts. These two really have a very special connection. Check them out below.