Ut goes without saying that Diane Keaton represents a true legend and and one of the most accomplished leading ladies of Hollywood. Throughout her long and very successful career, which spans almost six decades, she has given the fans and the world of film a lot.
Back in 1968, Keaton took the acting stage and played an understudy to a lead character in the hippie-musical Hair, a play which turned serendipitous as she was noticed by Woody Allen who offered her a role in the Broadway production, Play it Again, Sam.
She and Allen played a couple on stage, but the chemistry took over and they dated for a couple of years. Following their break-up, they remained friends and worked on other films and projects throughout the years.
Keaton had her big breakthrough in The Godfather, but it was her reunion with Allen in Annie Hall (1977) that earned that earned her an Academy Award and Golden Globe.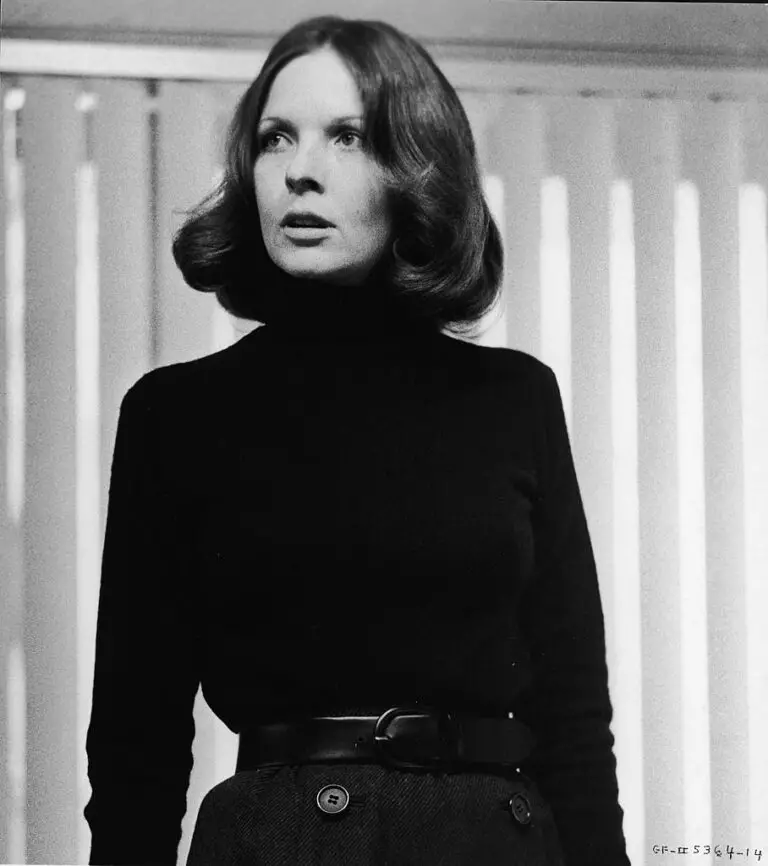 The list of films Keaton appeared in is so long, that one has trouble counting. Among the rest, she starred in Looking for Mr. Goodbar, Manhattan and 1981's Reds, alongside Warren Beatty, for whom she fell hard. "The first time I saw Warren was in Splendor in the Grass (1961). I mean, come on! He was, I mean, to die for. A Dream. I mean, Bonnie and Clyde? Come on," she said in an interview with Variety. "And not only was he beautiful, gorgeous and sexy and captivating and mysterious and a great movie star but he was also an unbelievable producer and director, or is rather, is also an unbelievable director and producer. All of this is just so unique."
Further, she appeared in Father of the Bride (1991), Manhattan Murder Mystery, Godfather III, Something's Gotta Give, alongside Jack Nicholson, and a lot more.
Speaking Keaton, Nicholson said, "She's nothing if not fascinating, and working with her, she's very unpredictable, which I like. She's very disciplined about it all. She approaches a script sort of like a play in that she has the entire script memorized before you start doing the movie, which I don't know any other actors doing that."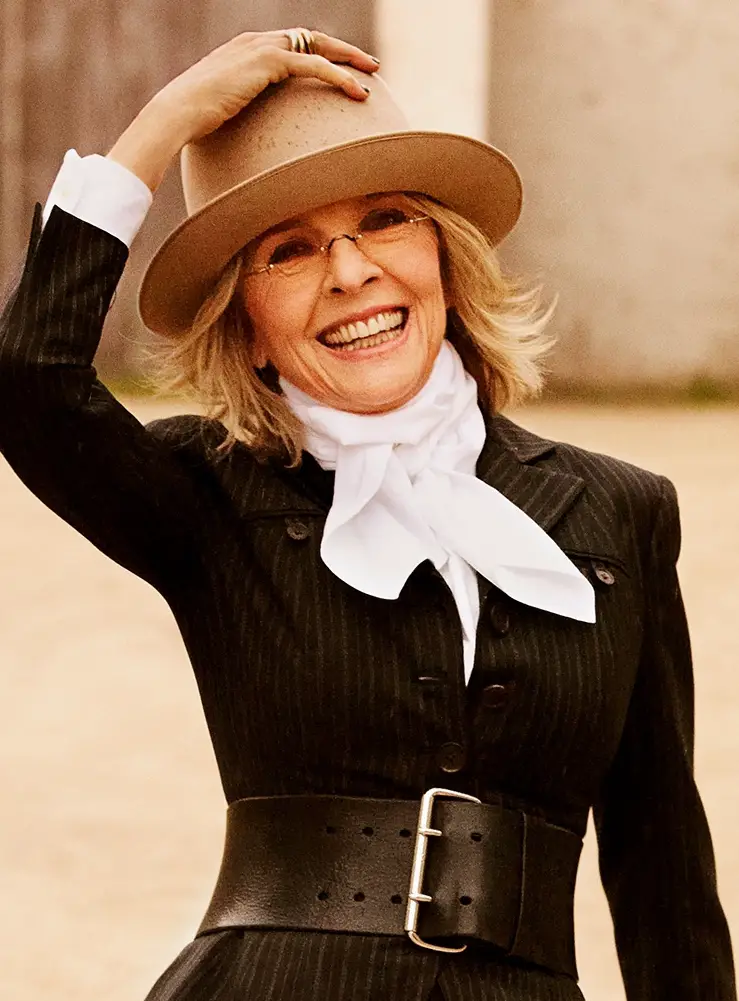 Keaton is someone who is fond of natural beauty and aging graciously as opposed to the plastic surgeries many celebrities opt for.
"I tell myself I'm free to do whatever the hell I want with my body. Why not? I may be a caricature of my former self; I'm still wearing wide-belted plaid coats, horn-rimmed glasses, and turtlenecks in the summertime. So what? Nobody cares but me," she said in an interview with the Daily Beast. "I don't see anything wrong with face-lifts or Botox or fillers. They just erase the hidden battle scars. I intend to wear mine, sort of."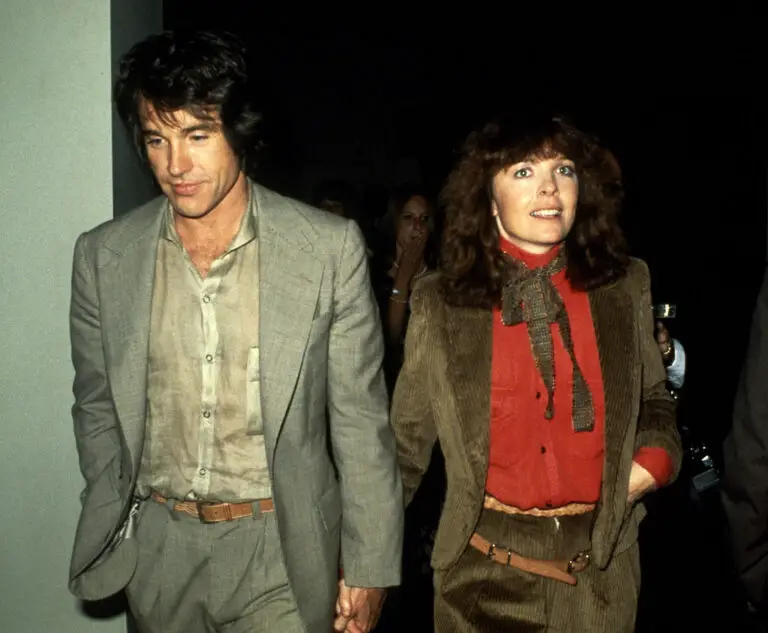 Back in the day, at the start of her career, Keaton was under a lot of pressure to lose weight. It all started with her first ever appearance on stage, that in Hair. Sadly, that led to an unhealthy relationship with food which Keaton struggled with for a very long time.
 "It was horrible. It was, of course, the lowest point of my life…I was a fat person, I was an obese person, who had somehow tricked myself and managed to hide it. So when you're living with a lie for four years…" Explaining her battle with bulimia, she continued, "All I did was feed my hunger, so I am an addict. It's true. I'm an addict in recovery, I'll always be an addict. I have an addictive nature to me."
There were occasions when fans slammed her for her looks and called her 'fat' and 'ugly' on the social media. "Wow. Diane Keaton got fat," someone tweeted following her appearance at the Golden Globes in 2014.
"Well Diane Keaton isn't nice, she ugly inside and out!" another critic tweeted recently.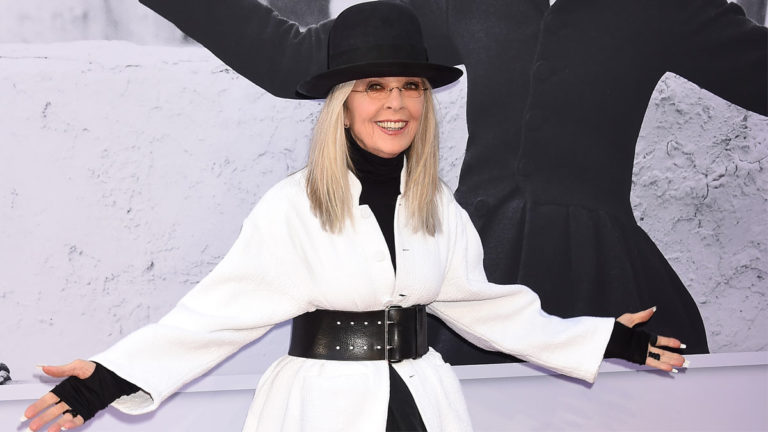 When Keaton was presented with a Lifetime Achievement Award at the 2017 American Film Awards gala, Woody Allen spoke jokingly of her eating disorder and said, "I didn't know many things until I read her books. I didn't know she was bulimic… I would be taking her to these high-end restaurants. $400 for dinner. If I knew she was throwing them up, I could have taken her to Pizza Hut."
Keaton was among those who burst out in laughter with his joke, but the truth is that she's taking the bulimia very seriously.
In the past, Keaton spoke genuinely of the fact that she continued to keep the weight off and "became a master at hiding. Hiding any evidence–how do you make sure no one knows? You live a lifestyle that is very strange. You're living a lie."
"People were nice enough, but I felt like an outsider," she said. "I had a problem–it was sick and creepy. Bulimia takes a lot of time out of your day."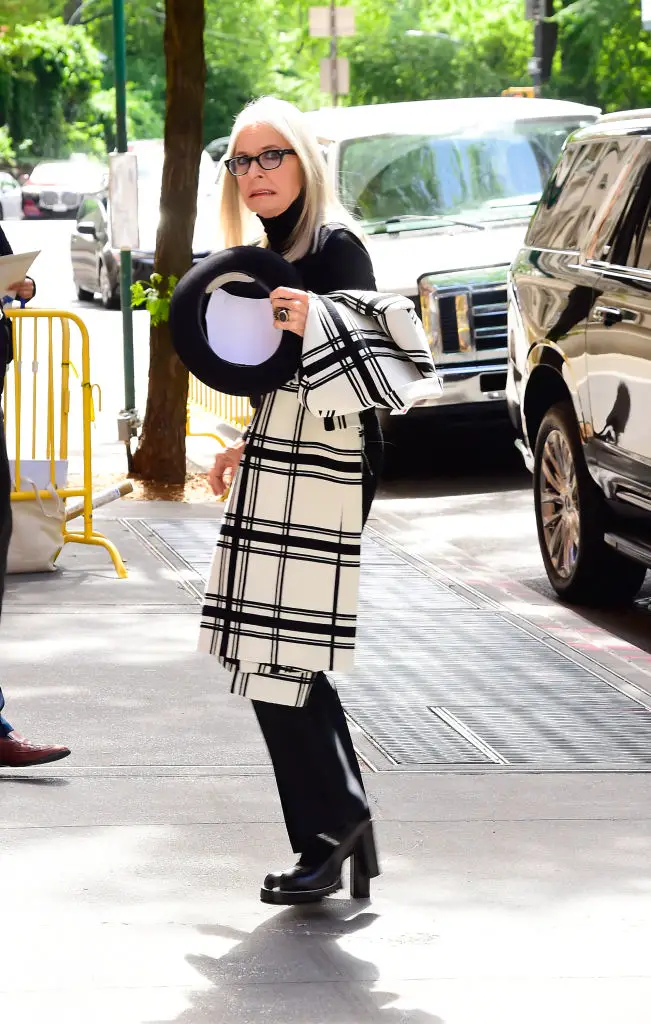 Keaton became a mother later in life when she adopted her son and daughter during her fifties.
Please SHARE this article with your family and friends on Facebook.
Bored Daddy
Love and Peace