Oh, these tiny stars will make you fall in love with the holidays even more. You may think how you've seen lovely Christmas performances over the years, but once you get to see these adorable little humans, they will certainly become your number one holiday sensation.
The whole show they put on will make your heart and body dance along. Everyone is having so much fun that we wonder who these concerts are actually made for, the parents, or the kids themselves. This video is perfect for lifting up the holiday spirit and making you enthusiastic about everything it brings along.
We have the most adorable kids, a perfectly decorated stage, some nice costumes, iconic Christmas song, and it seems all this is the key to perfection.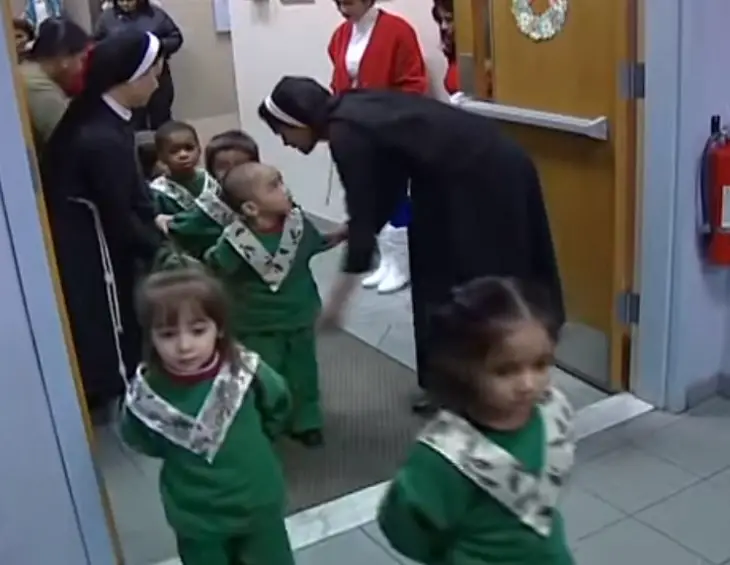 It's obvious from the footage that this performance took place some years ago, but thanks to the social media it went viral again. Maybe the students of the Saint Elizabeth Child care facility in Jersey City, New Jersey that were very little at that time will see themselves now when they are older and it will bring pleasant memories.
It's so fun how they take the stage one by one, are lined next to each other, but are not really in a perfect sync, which makes them quite adorable. Moving back and forth in different rhythm but still with great enthusiasm, they are the cutest little dancers. It's adorable how they wave their parents hi when they spot them among the crowd.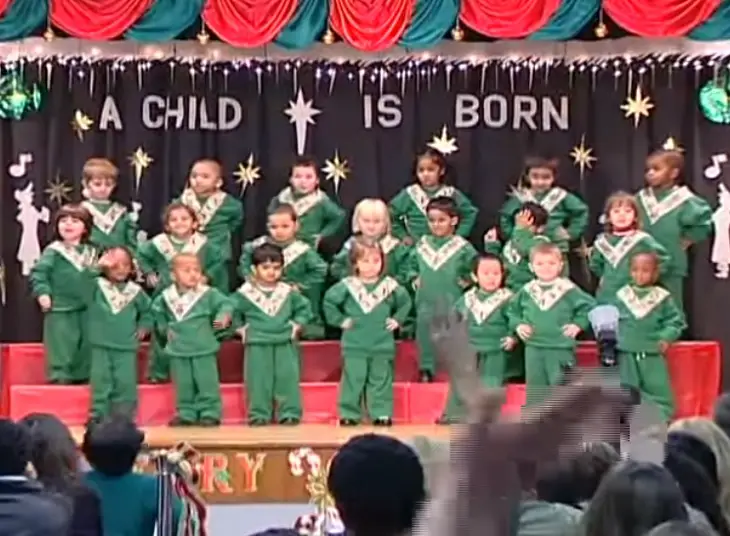 Although they are only supposed to move along the melody, many of the kids can't contain themselves from singing out loud. The all time favorite hit "Rockin' Around the Christmas Tree" is the background song that makes the overall impression stronger.
In 1958, songwriter Johnny Marks wrote the iconic song for Brenda Lee when she was only a 10-year-old girl and whose vocal skills were already considered outstanding.
Some of his other hits are "Rudolph the Red-Nosed Reindeer" and "Holly Jolly Christmas."
The song was a quick hit and its position as a Christmas classic is perhaps best cemented by the 1990 film Home Alone in which the main character uses it as the soundtrack to his fake Christmas party meant to scare away the burglars.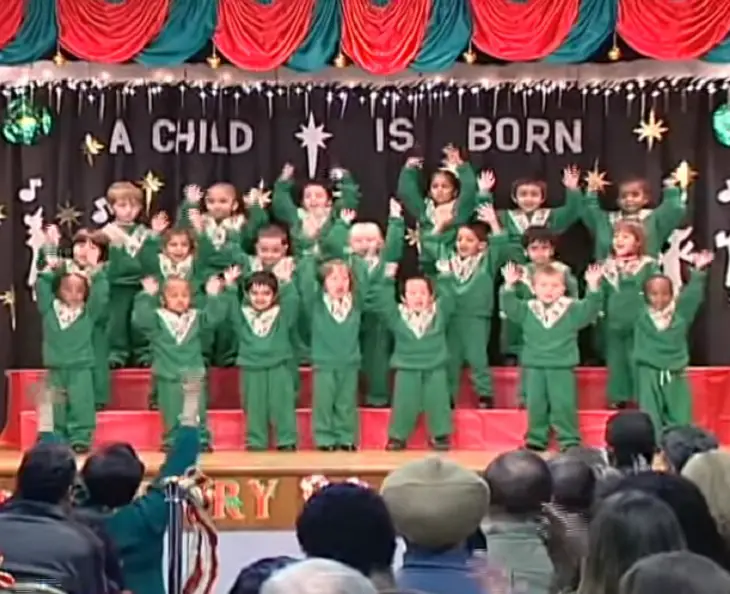 Seeing the beautiful and innocent kids holding hands and then waving their arms up in the air fills our hearts with joy. As they leave the stage, the proud parents praise them with loud applause.
Watch the performance in the video below and share it with friends. You will certainly make their day!