This weekend, Britain honored its fallen soldiers and members of the military with the annual Remembrance Sunday service led by King Charles. This is yet another duty on the list of the new reigning monarch who seems to be more than ready to fill his late mother's shoes.
However, as the King was the feature figure at the event, his wife Camilla and his daughter-in-law Kate Middleton became a talking point.
Namely, the Queen Consort and the Princess of Wales were spotted at the balcony of the Foreign, Commonwealth and Development Office building nearby to watch the proceedings. In the past, it was them and the late Queen who stood at the balcony, so in her honor, Camilla and Kate didn't stand shoulder to shoulder but left an empty space between them.
The royals wore black coats with three poppies pinned on them.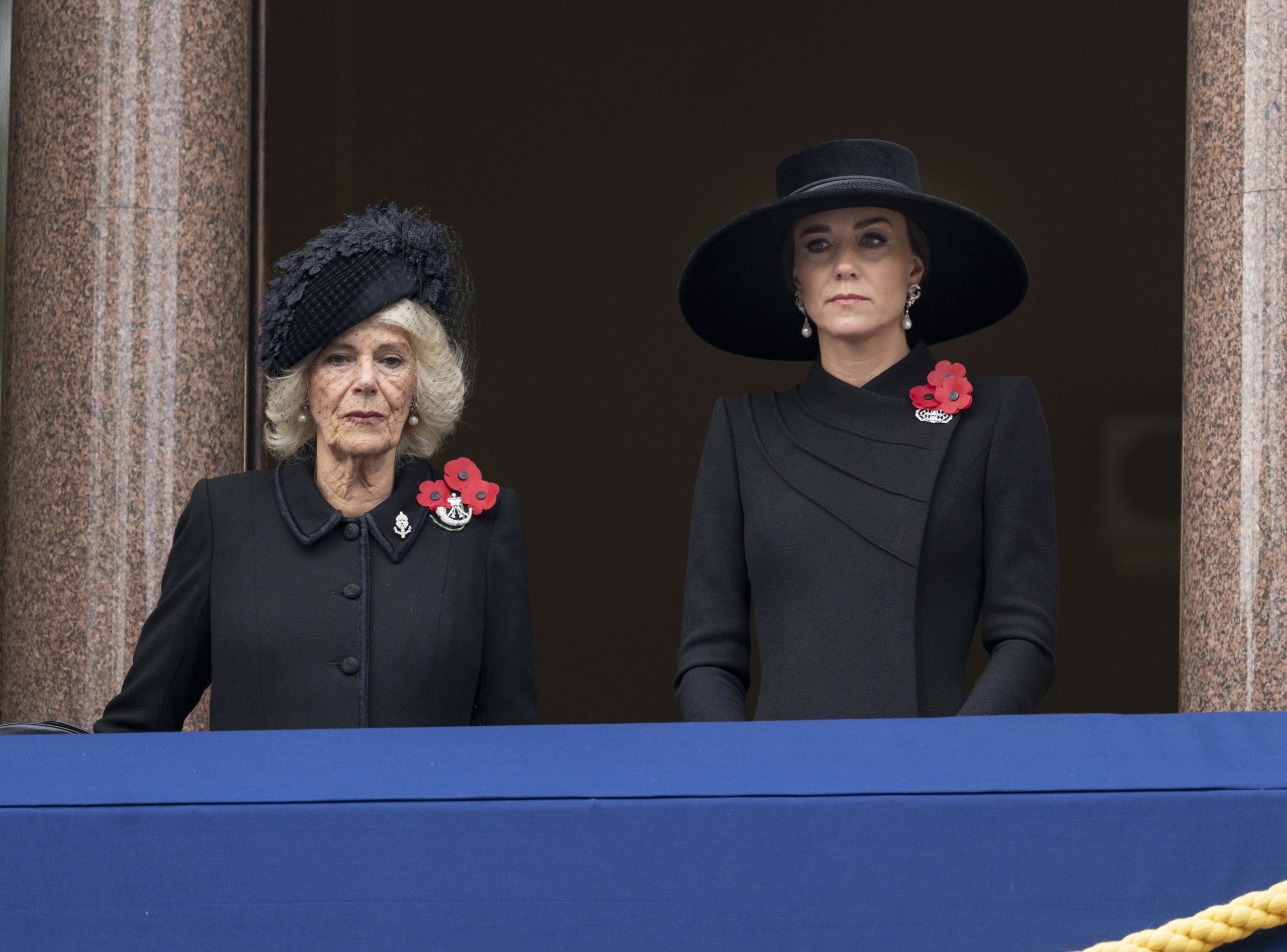 Experts closely followed every move by the members of the royal family. Among them was Judy James, a body expert, who claimed Kate made a polite but concerning gesture to the "anxious" Queen Consort.
Apparently, Camilla was anxious because of the pressure she felt for attending the service for the first time ever in the role of Queen Consort. Luckily, Kate was there to provide support.
"Watching from the balcony Camilla combined signals of regal duty with some rituals of anxiety. Standing beside Kate, she performed a subtle smile of acknowledgment as her wreath was laid, and as she turned to Kate on their way from the balcony she threw a rather fond smile as Kate spoke to her," James told the Mirror.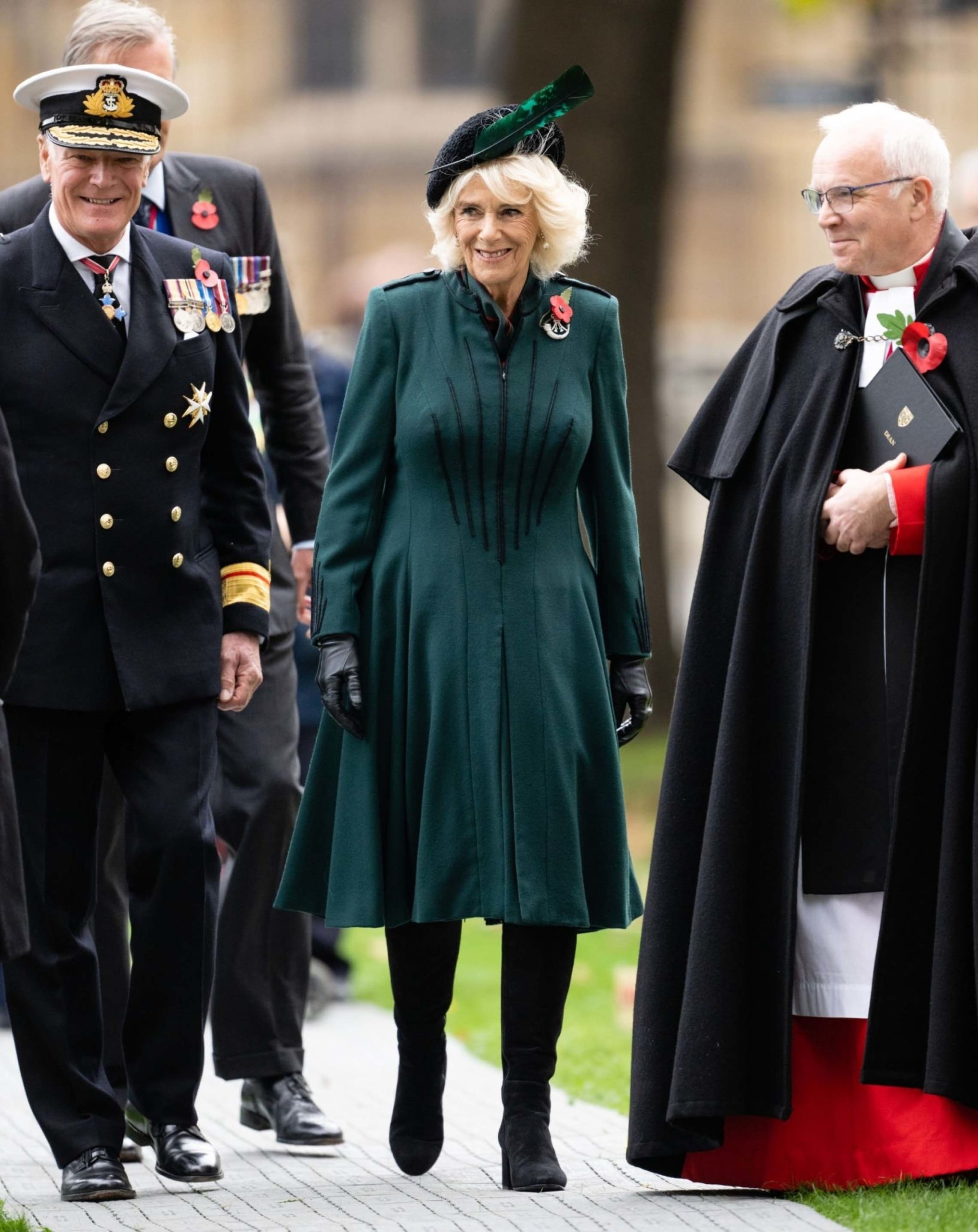 "Camilla smiled at Kate for a second time before nodding, again in a gesture of acknowledgment as she walked ahead of Kate in her new role of Queen. Otherwise, though, there were gestures of open anxiety from Camilla. She looked unable to keep totally still and spoke to Kate at one point but while looking straight ahead rather than turning to her.
"Kate turned her head quickly in a gesture of polite concern. Kate's calm and very still body language was in contrast to Camilla's nervous movements that showed the most in the fluttering of her hymn sheet as her two hands fiddled with it throughout."
However, despite looking calm, Kate also felt stressed, James claimed. She and her husband, together with their three children, have gone through significant changes since Queen Elizabeth's passing. Not only they moved homes and the kids started attending new school, but their new titles brought plenty of responsibilities.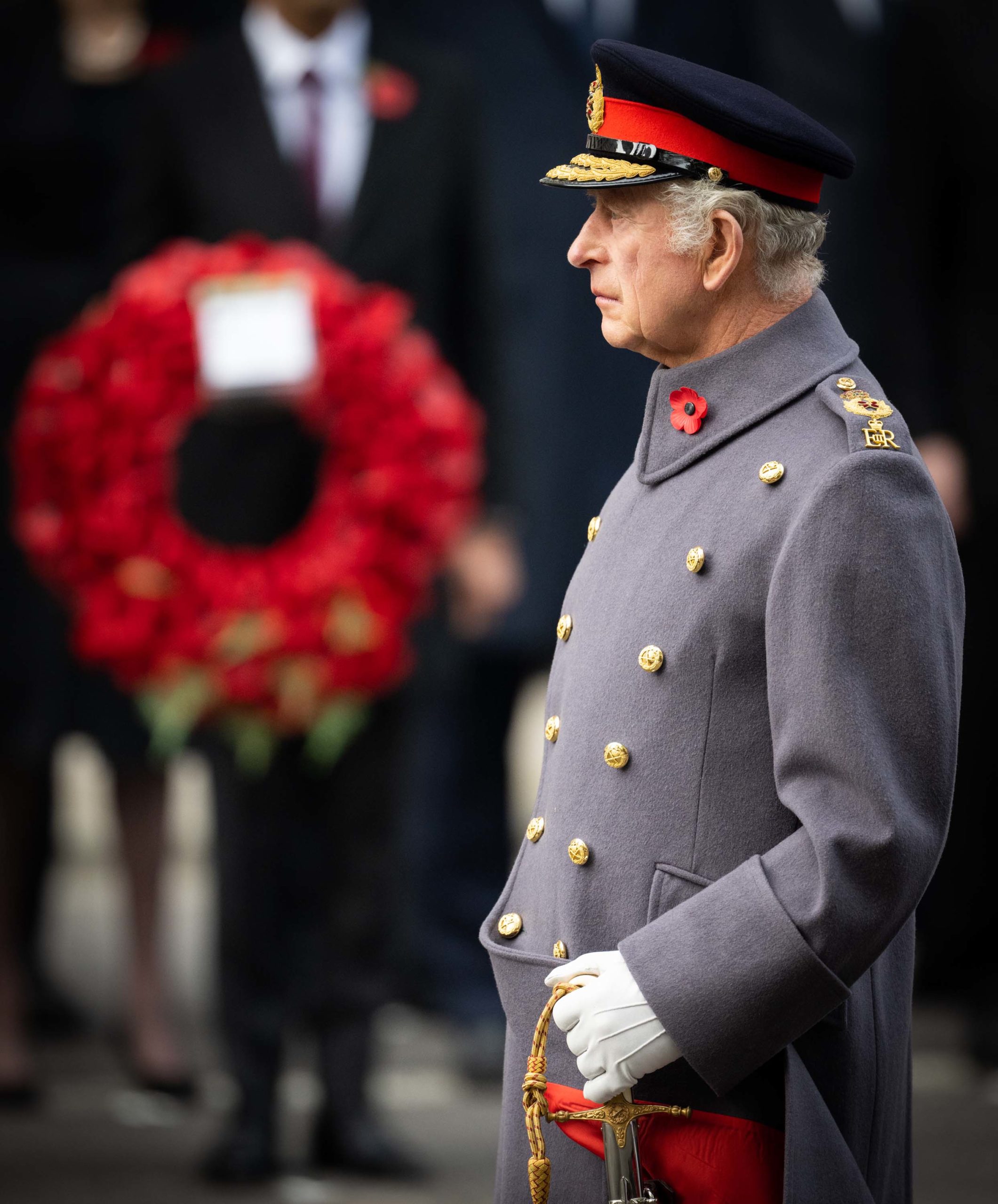 The King himself had a hard time fighting back the tears during the service.
"Charles stood at the Cenotaph as though totally alone and lost in his thoughts. His mouth was pulled down at the corners and his rapid blinking hinted he was close to tears as he remembered his mother as well as those fallen in action," James told the Mirror.
"There was even a micro-gesture of a small spasm of the lips to show suppressed emotions as they played the Last Post."
Charles' coronation is set to take place on May 6. It is then that Camilla will officially be crowned Queen Consort. However, as her popularity among the masses grows bigger, the Palace may decide to remove Consort from her title and leave Queen only.
According to The Telegraph, Buckingham Palace might officially style Camilla as "Queen" earlier than her husband's coronation.
Please SHARE this article with a royal fan.
Bored Daddy
Love and Peace