Andrea Bocelli is the most popular world's classical artist and his albums are sold in over 80 million copies worldwide. He has received countless awards during his career and his stunning vocal skills wow people from all over the world. Celine Dion once said, "if God would have a singing voice, he must sound a lot like Andrea Bocelli," and honestly, we couldn't agree more. He surprises his audience with amazing songs ever since he got into the world of music, and recently, he performed along some other famous names, like Ed Sheeran.
However, among those who had the honor to sing together with the great Bocelli is Veronica Berti, the love of his life.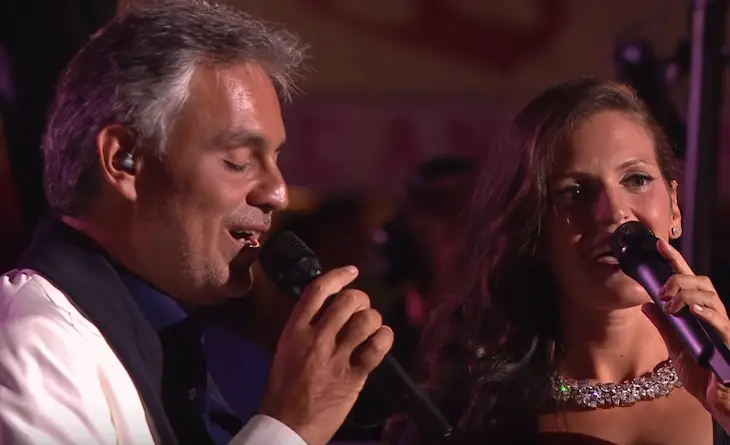 Their relationship started as purely professional, but they started having feelings for each other and things quickly heated up outside of the glare of the limelight. They were destined to be together.
The two were in a relationship for more than a decade before they made it official and got married in 2014. Their daughter was born two years prior to their marriage.
>"Naturally, when two people feel like we do, they want to make it a permanent arrangement. It will happen from the religious and spiritual point of view, but it is a legal matter."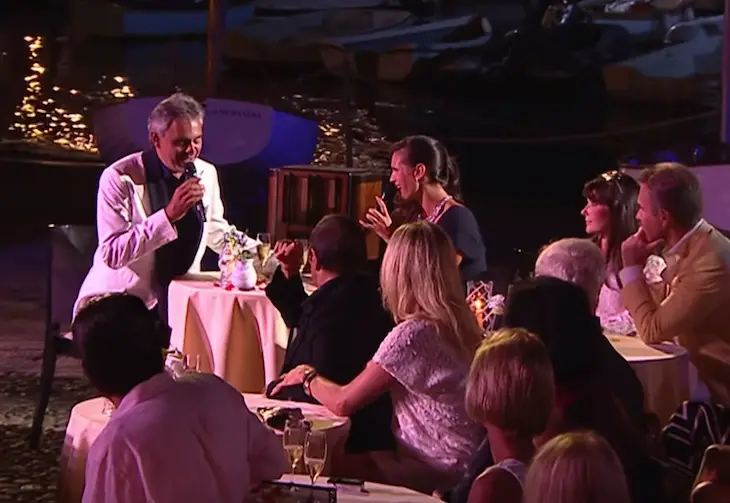 Veronica and Andrea are a perfect couple, and a match made in musical Heaven. Their voices blend perfectly and create a harmony at those who listen to their duet.
Their performance of the song "Qualche Stupido," triggers deep emotions and leaves the audience in awe. This piece of music means so much to Andrea, and performing it along with his wife makes it even more special.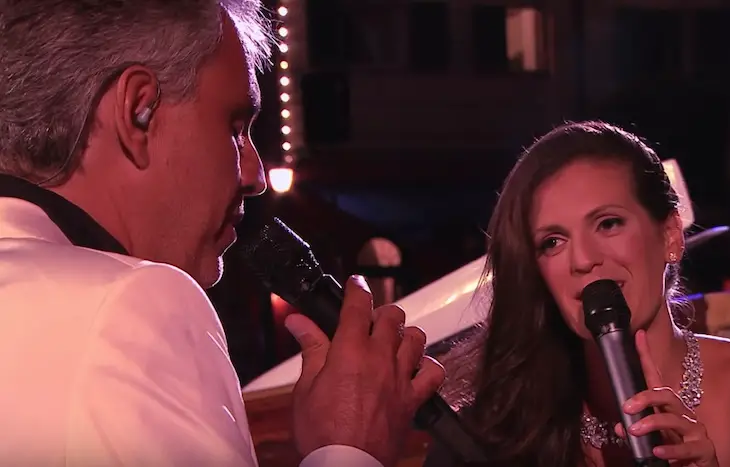 Listen to this perfect couple sing together and enjoy.