A family from Tennessee was torn into pieces after 22-year-old James William "Will" Warner was mercilessly killed in the middle of the street and was left there. His girlfriend was also shot, but she managed to survive.
The killer was identified as 25-year-old Samuel Earl Rich, who is currently in custody in Bedford County as investigation continues. Police had been after Rich for an attempted murder as well.
Will's mother, Christy West Warner, was left completely heartbroken when she learned the tragic news of her son's passing.
"It's like I had an out-of-body experience. I just collapsed," she told the Tennessean. "My whole world was broken into a million pieces.
"Every second I stayed with Will was a joy," she added. "He was just larger than life, he was just a good boy. He was so personable."
The poor woman wasn't even able to pick a casket as the burial needed to be immediate due to the condition of Will's body.
"We've been robbed of everything. Every last ounce of closure or peace that we could possibly get from saying goodbye, we didn't get to do."
Among those who mourned the loss of this young man was Ace, his dog of many years.
The poor animal could sense something was very wrong and he never left the casket. Saying goodbye to his loving owner was very hard.
After the burial, Ace lay down on the grave and refused to move. The sight of this heartbroken dog reminded everyone just how loved Will was.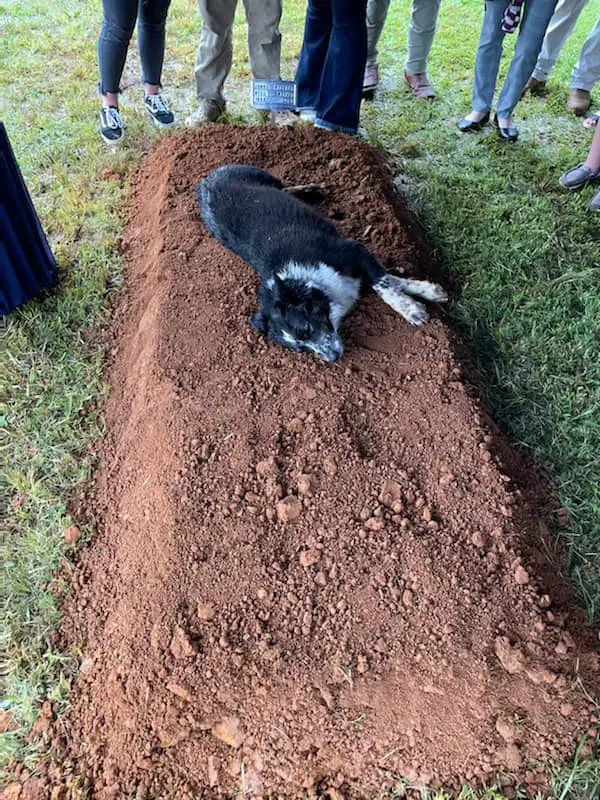 "(He) loved life and loved people," Will's uncle, Tennessee state Rep. Todd Warner, told the Tennessean. "It's just a tragic ending to something that should've never happened."
Rest in peace, Will. Our hearts go out to the grieving family.