Sharon Stone revealed the devastating news of the passing of her nephew River. The cause of death was total organ failure.
River was the son of Stone's brother Patrick and his wife Tasha. The toddler, who was 11 months old, died just over a week away from his first birthday.
A week prior to the tragic loss, the Basic Instinct star shared a photo of intubated River and wrote, "My nephew and godson River Stone was found in his crib with total organ failure today. Please pray for him. We need a miracle."
Sadly, he didn't make it. Stone shared the news on the social media, writing, "River William Stone Sept. 8, 2020 – Aug. 30, 2021," alongside a video tribute set to the song "Tears in Heaven" by Eric Clapton.
Stone, who was also River's godmother often shared photos of him, reminding everyone just how much she loved him. When he was a newborn baby, she posted a cute photo of him in his seat with the caption, "Look who's going home: River William Stone, my brother Patrick and his wife Tasha's new baby."
River's mother, Tasha, also posted a tribute to her baby boy who left this world way too early.
"God needed River in Heaven. I can't say more than I needed him here on Earth because my heart is shattered into a million pieces," she wrote. "My days will never be the same and I have no idea how I am supposed to live my life without the sweetest boy in the universe. I am crushed. River William Stone you were loved beyond measure. Leaving your hospital room today was the hardest thing I've ever had to do. I will ALWAYS love you my sweet baby boy."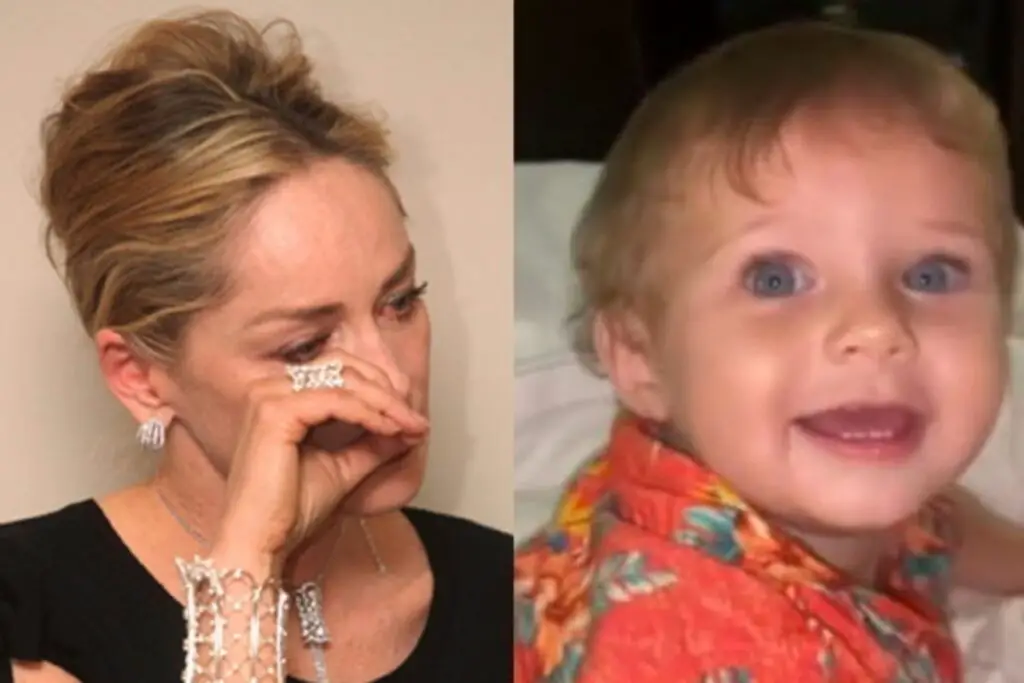 Sharon Stone herself is a mother of three adopted boys, Quinn, 16, Laird, 17, and Roan, 22.
"I'm now a single mother with three adopted sons, and it has been the great privilege of my life to raise them," she shared with Vogue.
"When you adopt, you realize any child could be your child, any person could be your relative. After that you never see the world in the same way again…"
We are so very sorry for the tragic loss of the Stone family.
Please SHARE this article with your family and friends on Facebook.
Bored Daddy
Love and Peace