One of the things two people in love promise to one another on their wedding day is to stay by each other's side in sickness and in health. Finding that person who lives by these words is priceless and the truth is that not everyone is lucky enough to have someone that special by their side.
Brad and Liz had a beautiful life together. They had three children, and their every day was filled with happiness and laughter.
Unfortunately, one day, they got involved in an accident after a tire of their vehicle burst and Brad lost control over the car that swered off the road an flipped.
While Brad and the kids only suffered minor injuries, Liz hurt her back severely and was left paralyzed from her waist down.
She was heartbroken, but she never let her disability prevent her from living her life to the fullest. Liz had her loving husband and her children by her side. She, however, felt like she was robbed of some of the things she used to enjoy doing with her family, such as hiking.
Knowing just how much it meant to her to be out there in the mountains with her loved ones, Brad made it his mission to make it possible for Liz to 'hike' again.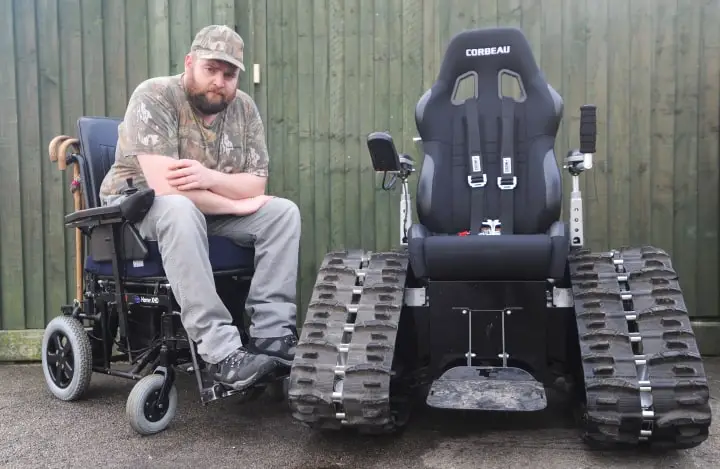 This loving and devoted husband spent three months inside the garage working on a specialized wheelchair for his wife. After trying and failing and then trying again, Brad eventually constructed an all-terrain cart that resembled a tank.
When the time came for Liz to see what her husband had been working on, she was over the moon. It was the most beautiful surprise she could ever get.
Seeing the joy in her eyes, Brad, who is a war veteran, decided he would be constructing these tools for the injured troops on the front lines.
What a beautiful story of love and dedication. If you loved this as much as we did, please SHARE it with your family and friends on Facebook.
Bored Daddy
Love and Peace