There is no greater heartbreak than that of losing a child. Unfortunately, many parents have experienced this awful feeling that won't let them move on with their life.
A man named Ray Olson is one of them. This bereaved father struggled to accept the fact that his son was gone, so in order to help himself even a bit with the pain that filled his heart, he decided to dedicate a specific spot by the side of the road to his son's honor.
Sadly, the spot he chose, which was near the place where his son lost his life in a car crash with a drunk driver, belonged to a multimillion-dollar company.
Convinced that they wouldn't let him create a sacred place there, Ray decided not to ask for permission because he was certain no one would ever even notice him visiting it. In order not to be spotted going there, he only went to the location when it was dark outside. He always went alone.
This father was tormented with sadness and these visits provide him with inner peace, at least for a short time.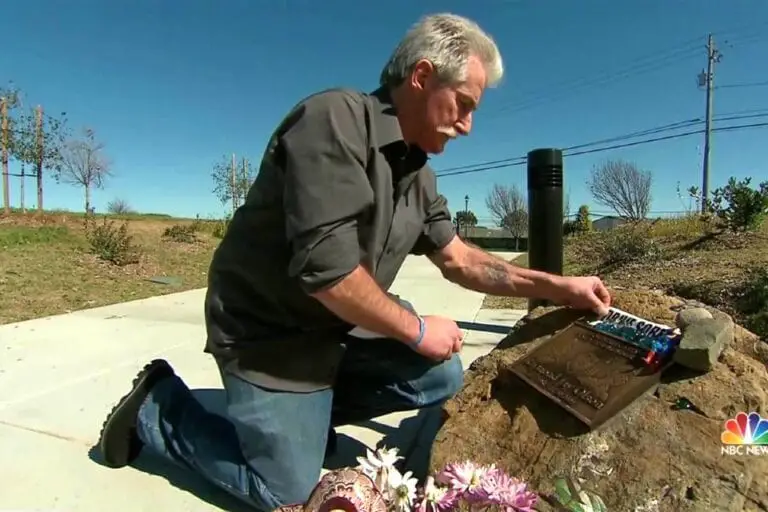 After nearly 13 years of silence, Ray found a ticket on the location. The piece of paper said that the company was planning on building something on that spot. Needless to say, Ray felt devastated. This location served as a connection to his son who was robbed of his life way too early.
But he then read the entire message and he couldn't believe his eyes. Apparently, the owners of the company learned of Ray's spot so they decided to build a real memorial in his son's honor.
Eventually, they did what they promised and even placed a plaque which said the memorial was honoring Ray's son. Next to it, they put a bench so Ray could sit there as longer as he wanted.
According to Chevron representative Joe Lorenz, this was now Ray's location and he no longer needed to visit it during the night, trying not to be spotted.
For more on this heartwarming story go to the video below and don't forget to SHARE it with your family and friends on Facebook.
Bored Daddy
Love and Peace