The elderly have been on this planet long enough in order to gather all the knowledge about life and learn how things work, so massing with them is never a good idea.
Interestingly enough, three youngsters who wanted to act criminals learned this firsthand. We are sure they won't even try getting near old people in the near future. This story may also teach others a lesson before they even try making something as stupid as these gangsters tried to do.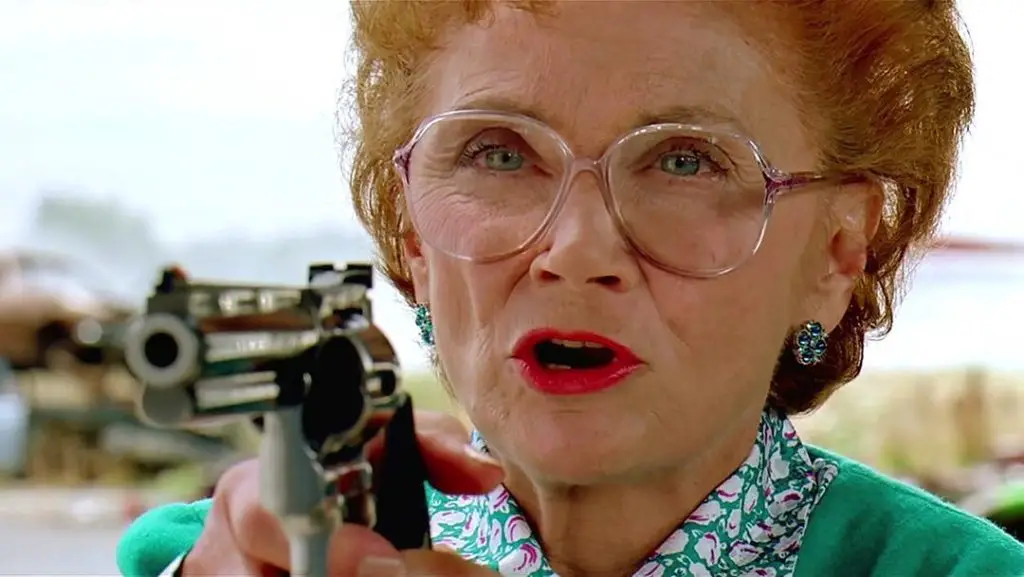 It was a day just like any other for 77-year-old grandma Winifred Peel. She was out taking a walk when she decided to stop at the nearest ATM. That's when she encountered Piper Dumitru, Florin Geblescu, and Felix Stoica. They had a 'perfect plan' that went down the drain when they realized they messed with the wrong person.
As the lady tried to withdraw some cash, she could suddenly feel someone was standing behind her. She very quickly realized how it wasn't someone waiting in line, but a thief who was there for her money. The person knocked Peel off balance while his friend tried to get £200.
She knew they planned this action as she recalled seeing them the day before. They were following her from the moment she got out of the bank.
This quick-thinking lady knew she mustn't let those youngsters make her a victim, so she grabbed one of them by the collar and banged his head on the ATM using all her strength. She then alerted the police about the incident.
Team Winifred pic.twitter.com/XBefzXqWhC

— Matthew Goodwin (@GoodwinMJ) August 30, 2016
The officers who came to the scene were able to track the three men down. They were charged and are now where they deserve to be; behind bars. Peel was relieved to learn the attackers were jailed, and says that although she hoped they would serve some jail time, she initially believed they would just be told off.
This incident affected Peel in a way she never though it could affect her. She told Metro, "They did not care about how this would affect me. I would definitely say this has changed my life, I will never have the confidence I once did. I only hope my confidence returns."
We are lucky this fierce lady wasn't injured, although she now fears that someone could attack her again. However, thanks to her courage, as well as the fact that she was a regular gym visitor in her 70s, she could get out of that situation as a winner.
Thugs believe the elderly are an easy target, but luckily there are more people like Winifred, who fight back when they find themselves in trouble. Just take a look at the video below. It shows a pensioner who pushes back against the robber who attacks him at the ATM and throws in a bunch of punches.
Next time you think elderly people are an easy target, think again.
Please SHARE this with your friends and family.
Peace and love
Bored Daddy