A woman in her thirties named Kelsi Pierce and her husband struggled to conceive. They did all in their power to become parents, but nothing worked. They underwent a number of procedures, including IVFs which cost them fortune, but to no avail.
After everything they went through, doctors told Kelsi that conceiving was practically impossible for her because she had a low ovarian reserve. As it turned out, the lining of her uterus was too thin to carry a pregnancy.
"He [the doctor] told me that nothing was working and my body just wasn't able to [carry a pregnancy]," Kelsi told Good Morning America. "It was a very emotional conversation, of course, but I understood that we'd tried everything possible."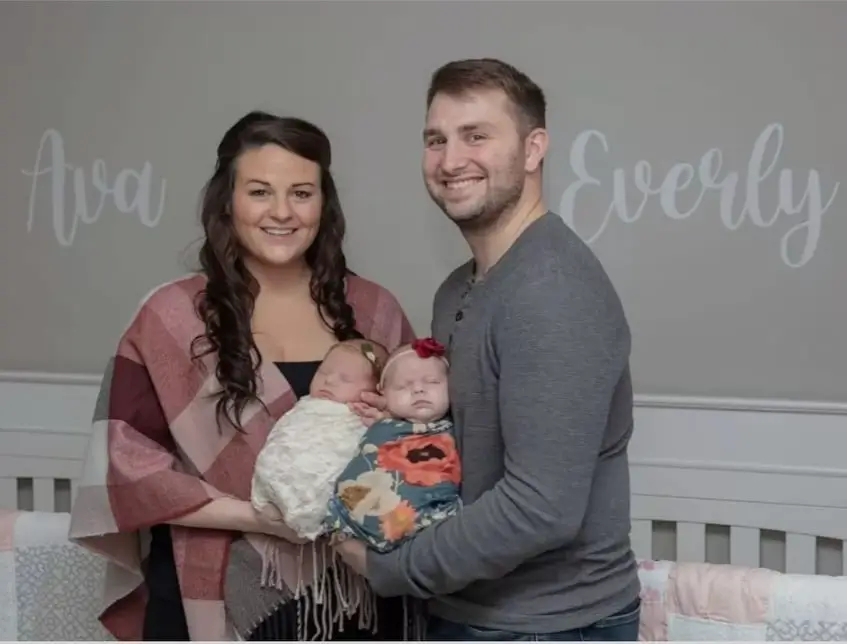 This left the desperate couple with two options. They could either adopt or find someone to carry one of their embryos for them. They wanted to go with the second option but since they spent all of their money on the procedures it wasn't possible because it would cost them over $100.000.
"We had already poured more than our savings and gone into debt incredibly just for what we had done before, so it wasn't an option," Kelsi explained. "It was a very depressing time."
But then, out of the blue, someone special stepped in and helped them restore their shattered dreams. It was someone this couple never thought of; Kelsi's mom.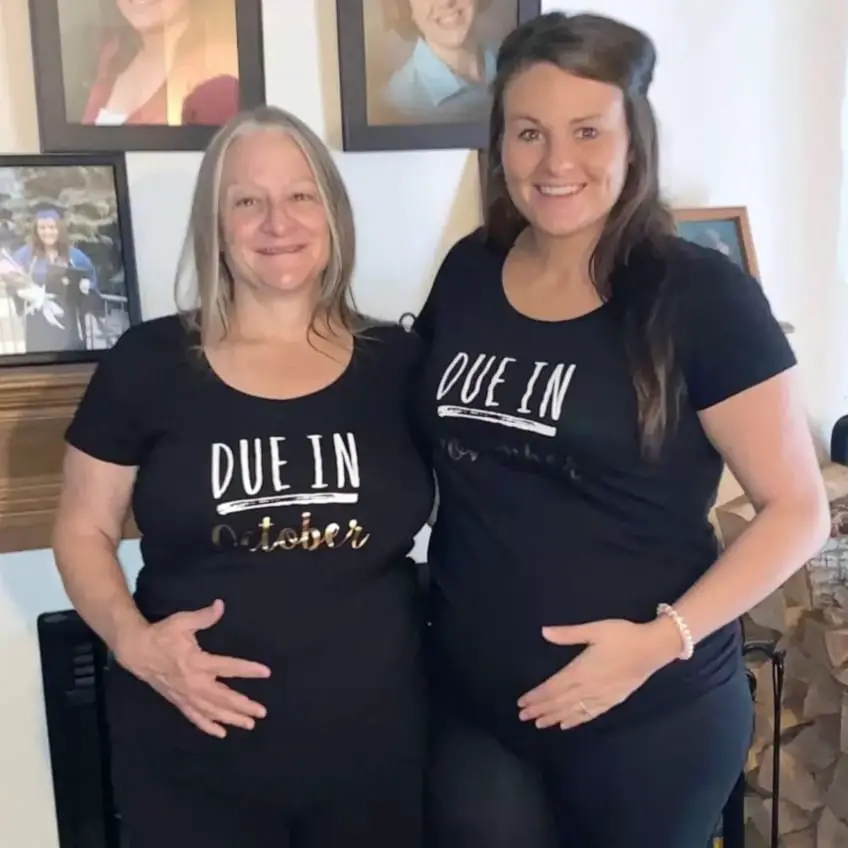 Although she was 53 at the time, Kelsi's mom underwent a number of tests which confirmed her body was able to carry Kelsi's baby.
"I woke up and there was a text on my phone and it was a picture of a positive pregnancy test and I just lost it," Kelsi said of the time she learned her mother was pregnant shortly after she underwent an embryo transfer in February.
This news was the best she could ever receive. That meant Kelsi would finally be a mother. It also meant she could stop seeing doctors and take fertility meds.
But then, something truly unbelievable happened. Something which convinced the mother to be that God truly works in mysterious ways. "I used to take pregnancy tests every month and it was just one of those things where, by habit, I took a pregnancy test," she said of that day in March. "I glanced down at the test and I was going to throw it away like normal, and that was the first time I saw two lines."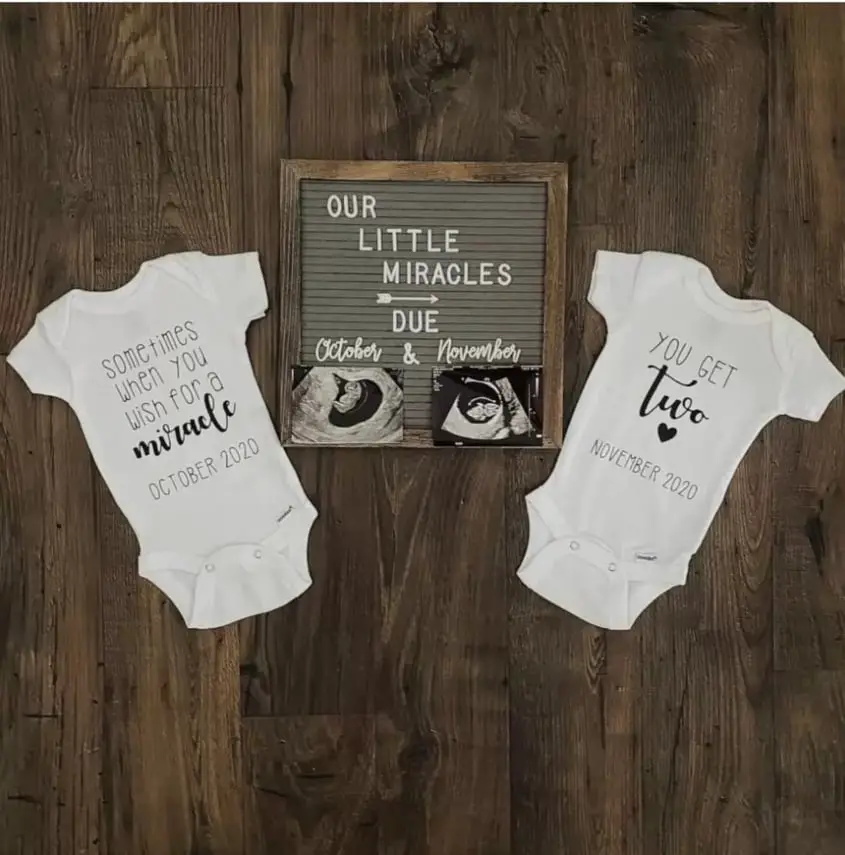 She couldn't believe her eyes and was convinced there was a mistake with the test so she took another one which only confirmed that Kelsi was indeed pregnant.
These mother and daughter both carried Kelsi's babies. At 36 weeks pregnant, Kelsi's mom was forced to give birth to a baby daughter named Everly. Despite being delivered prematurely, the little one was super healthy. Just seven weeks and three days later, baby Ava was welcomed into the world.
Kelsi and her husband became parents to two beautiful girls. They couldn't believe how their lives changed in just two years time. From having been told they could never conceive, to welcoming two bundles of joy.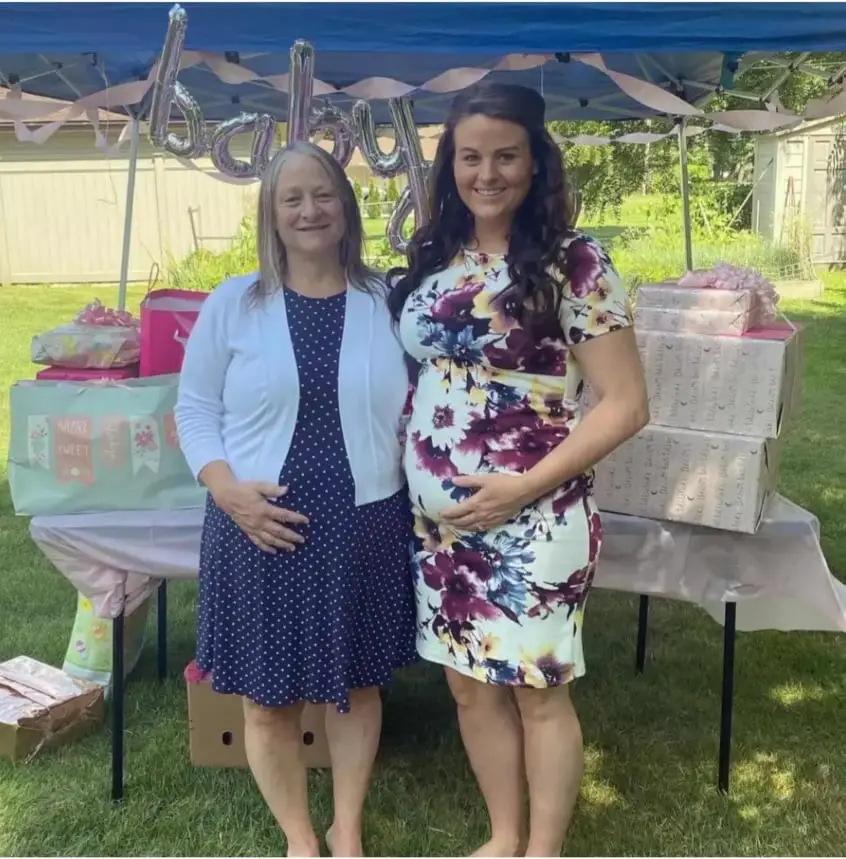 "Even if you have to go a super unconventional route, if being a mom is important to you, there are a lot of ways to do this," Kesli wrote in an attempt to encourage others who are in the position she was in some years ago.
For more on this miraculous story go to the video below.